In the wake of the recently concluded General Elections, the average Nigerian citizen is beginning to care more about accountability and transparency of governance. People are expecting more accountability and asking more questions than social and traditional media can handle. Due to its real-time, on-the-go nature, Social Media can be a quite unreliable source of information. Traditional Media on the other hand are generally perceived to be easily compromised by government.
In 2011, two friends formed a team during a hackathon held at the Co-Creation Hub. One of them was Seun Onigbinde. He had an idea to make information about government spending more accessible to the average citizen. The result of that hackathon was BudgIT. What started as a basic idea has since grown into a potentially instrumental tool for social change.
Techpoint caught up with Onigbinde over the past week to discuss his views on open data, government transperency and the pitfalls of entrepreneurship.
First of all, congrats on signing the Open Budgeting deal with the Kaduna State government
Thank you very much
Let's talk about your educational background. We understand you studied to become an engineer. Did you ever practice?
I worked for a brief period at Next Newspapers as an engineer. It was for two and half months. My interest in banking was from my NYSC days. Interestingly, I was posted to Benin City and I got a job at Access bank. I just wanted to work in the financial industry during the period. I later joined First Bank for a period of three and half years. My interest in banking was from the strategy angle, a space where I can contribute my ideas.
Our guess is this is around the time the idea for BudgIT came
Yes, the idea came when I was working at First Bank. It was out of hunger to do something different. I always liked leadership positions but I felt I could not maximize that potential in a corporate environment.
I never set out to be an entrepreneur; I always tell people, most of the pitfalls of entrepreneurship, I found them along the way. But the whole goal with BudgIT from the beginning was strictly about impact. We wanted to ensure that more people have access and understanding of public budgets.
You know, people tend to misunderstand democracy. Democracy involves continuous scrutiny and eternal vigilance. We need to continuously be at the heels of government officials to know how government funds are spent. The rights are conferred on you, based on your votes. So the question is, "how are you exercising that responsibility"? The importance of transparency is that until those things are opened up, you can't raise a discussion. So our work is to take government data that is available, or advocate for more data and make them transparent and easy for everyone to understand. That's really our key goal.
How easy was it quitting your banking job to focus on BudgIT? I imagine it was scary
It was indeed scary. For months, I ruminated over it. But what made me finally decide was that BudgIT was going beyond what I thought it was initially. I had just won the Future Awards and the guys at Co-Creation Hub were saying, "would you just leave this job and focus on this full-time"? I got a lot of encouragement from people like Chude Jideonwo and Bosun Tijani, CEO of Co-Creation Hub. I was also a member of the Ashoka Fellowship, which guarantees your stipend for 3 years. So even if everything failed, I could find something else to go back to.
Nevertheless, it was difficult. I always tell people not to rush into such a decision. Even though you might not be sure where the money is coming from, understand that there is a clear value path in what you are trying to do, before you take that bold step. A lot of people are trapped in that space where they also want to take a leap. But it's not that easy when you have to consider what it will cost you, how it will go in the end. You have to be careful.
You mentioned earlier that you never set out to be an entrepreneur. From your experience, how easy would you say it is for anyone to learn to be an entrepreneur?
For someone who did not set up to be that, you need a lot of mentorship and I am glad, Co-Creation Hub provided that to me. I feel we need more incubation spaces of this nature to truly make Africa great. Many people have sound ideas but they need that early stage support to try out. It is not an easy experience but persistence is needed to scale through.
Can you shed some light on how the partnership with the Kaduna State government came about and how it will work?
Too much attention has been on the Federal Government in the past about how their finances are spent. BudgIT was especially guilty of this. But the states are also responsible for public funds. So we should also put more scrutiny at that level. We were looking for states - as many as 8 of them - that were willing to embrace open government with transparency and accountability and that is why we approached Mallam Nasir El-Rufai, governor of Kaduna State. He said he was open to the idea. Don't forget that for the last 3 years, he was a popular commentator on the budget in Nigeria. This is his own chance to show us that he is different, in terms of transparency and accountability of public funds.
We are also looking at doing something with Edo state, pending official support. The idea is to put more scrutiny on state governments and ensure that we get more transperency in that line, so that we can also deepen our impact as a social organisation. We want to show citizens "follow the money" kind of approach; from when the money comes in to salaries , overheads, how much is spent and budgeted for every project, how much is meant for capital projects, and how much is actually spent. We want citizens to know even when the funds where realeased and who is doing the contract. That is the kind of platform we want to build. It's a transparency tool to raise civic discussions about government contracts in the public space.
How would rate the Nigerian government in terms of embracing the global Open Data movement?
The problem is that when our government thinks of data being opened up, they see it as giving citizens tools to fight them. Whereas Open Data is also an opportunity for great enterprise. Take BudgIT for instance; today there are 22 people working in BudgIT. Some of these people are direct leaders in their own families. We also have vendors and consultants, in and out of the the country who are also helping us. We are also raising income - we have a for-profit spin-off of BudgIT coming soon, which will focus on data visualization for businesses.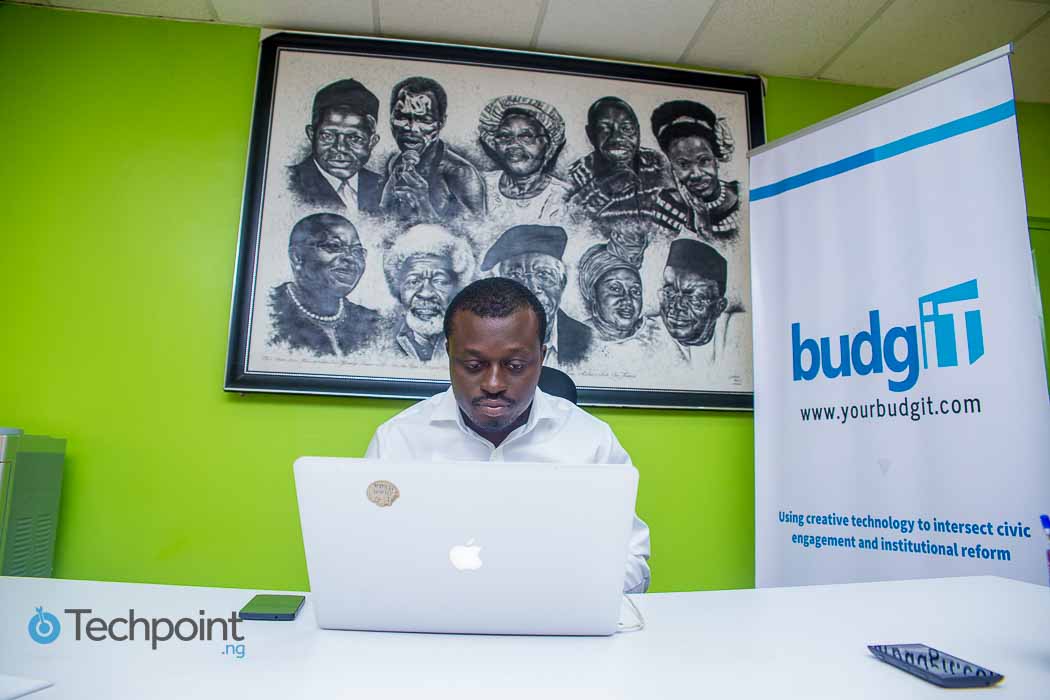 Government doesn't see that. There's transport data, environmental data, educational data, health data. How about opening up JAMB or WAEC scores for schools, as a great transformation tool to help parents decide where they will place their kids? When you visit state government websites, there's almost nothing there. All you see is PR platforms where you find about how government just commissioned a new generator or transformer.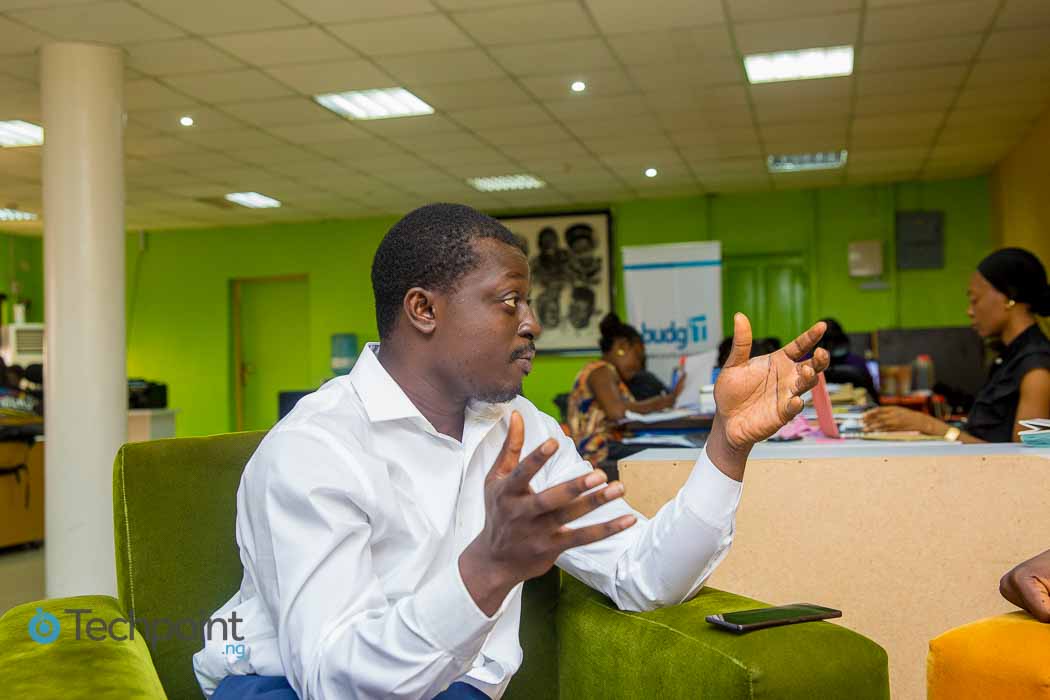 Government needs to understand that open data could be an engine for reform. A vehicle to propel the economy. That's how government should see it. Opening up the space will help people invest their creative geniuses into expanding business and the economy. The US has a large database from which a lot of people have built apps, games, tools, visualizations.
Open data, social advocacy and all are good ideas. But I don't imagine they are financially beneficial. Does BudgIT make any money?
We make money. Our biggest source of funding is grants. We get grants for things around budget access and visualizations. The focus is on the social good of the society. So no matter how much money we make from the profit end, it's also for the social good of the society. It's also reinvested into the profit. Most of the time, the grants are used to cover operational costs. We also cover some innovations that we are trying to test out. However, there  is a limit to which you can test innovative approaches using grants
But like I always tell people, it's not easy getting a grant for a non-profit. You could write almost 70 emails, back and forth, at least to get a $100,000 grant. The reporting is also very rigouros. You need about 2 to 3 personnel to do up-to-standard reporting about grants. It's always very difficult and cumbersome, compared to a contract where you just deliver your work and how you spend your money is none of your business.
We also have corporate clients like the Tony Elumelu Foundation. We do all these to ensure that we stay afloat as a company and we are able to pay a premium salary to our developers. When it comes to non-profit, there's a limit to how much you can pay salaries for workers. BudgIT is starting to become bigger than we thought so, we want to just spin that off. Serving coporate clients is becoming a distraction. We want it to have a life of its own as a profit business. With its own personell and the profit is reinvested in the non-profit cause. Maybe in 6 months time, if it gets that big, it might have its own name.
What would you say was most instrumental in BudgIT's growth to date?
I would say Number 1 is the Co-Creation Hub mentorship process. It was very critical. We could have just not existed if they had not had that vision to build a platform for startups. I also cannot underestimate the grit that I have put into this - the tireless nights, the continuous efforts even till now. Lastly, and most importantly, the God factor. Because if you look at it, BudgIT was an idea whose time had just come. We had democracy, tech hubs coming up, more interestingly and accountability. It was also a great time for the open data movement globally. So it was just like the entire universe conspired to make this happen.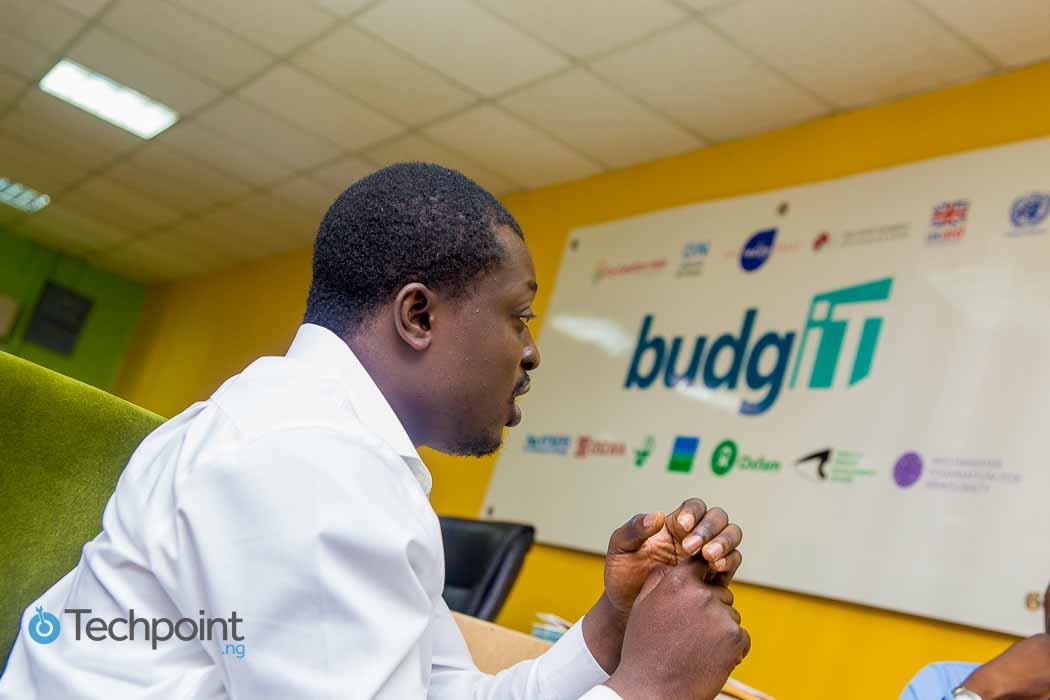 I basically would say I am grateful for those who have worked behind the Co-Creation Hub, and my team. We were small when we started. I am also grateful for a lot of people early enough in the ecosystem - Seyi Taylor, Chude Jideonwo and Victor Asemota - who believed strongly in what we were doing.
It was just about growing gradually and taking it step by step to where we have found ourselves right now and feel we can also take it a step higher. I always tell people that in the end, the entrepreneur matters. A lot of people tend to quit when they're very close to the signs of victory. Biz Stone says in his book - "Things a Little Bird Told Me" - that the emotional investment of the founder is very critical. So when you own something and fell like "this is it", your own epiphany, you continuously invest yourself into it emotionally and soon you begin to open up your mind to how you can make it much better. I think that always matters.
Look at all the thriving startups, the guy at the top is consistently looking for how to make it work. As a leader you have to know how to instil that vision into other people, especially those immediately around you. If you find someone that is persistent enough, in the long run you'll find that it finally works. I believe that is one of the things that is missing in the ecosystem, especially for young entrepreneurs who might not have enough finances to get going and maybe quit and go back to their routine life. What matters is that persistence, that girt, even when it looks like nobody is listening to or retweeting you or, nobody is follow up what you're doing.
Was there any time you felt like giving up on BudgIT?
I will say the early days I left the bank, I had self doubts in those days. Especially, when it looked like revenue wouldn't come and savings were gone. But, I never wanted to go back to the bank. The only place I faced was forward which was what I really wanted to do. This is to ensure that every citizen understands how government finances work. That's a big dream and we are glad to have at least 275,000 citizens affected directly by our work.
What would you say is the biggest challenge local tech entrepreneurs face?
I'd say data is biggest challenge that faces us as entrepreneurs in Nigeria. We need more data to validate and deepen what we are doing, especially at the sub-national level - States and Local Governments. I lay more emphasis on them because the Federal Government in a state might do 2 or 3 projects in a year. But the State Government will do many more projects that local people can benefit from. Data is a problem for us in terms of expanding rapidly.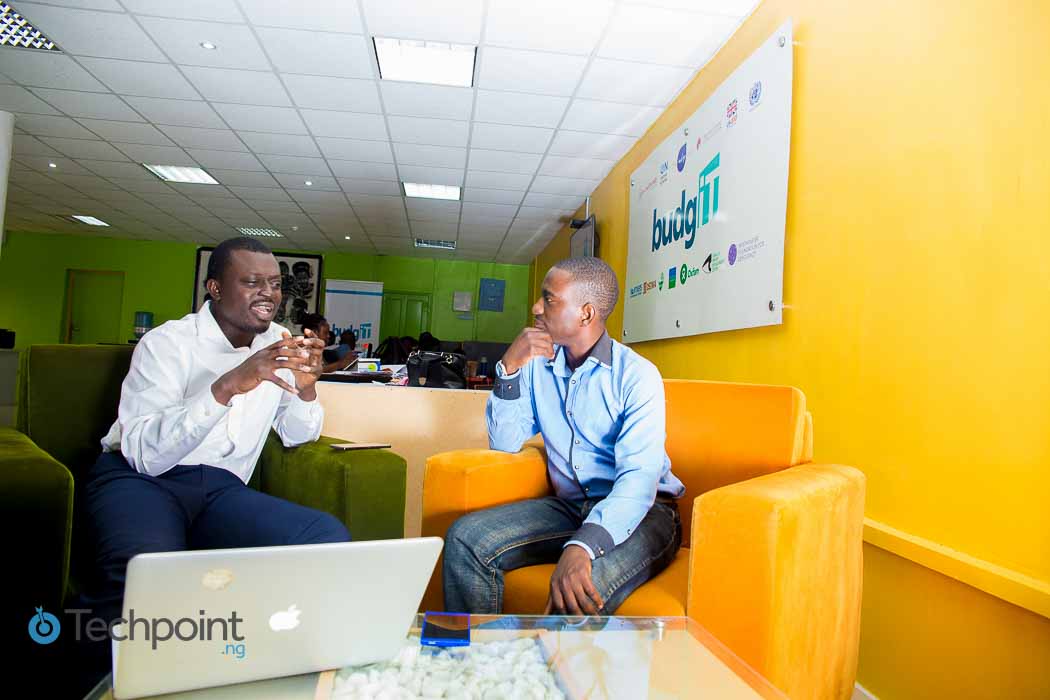 Of course we also face everyday business challenges like power, expensive broadband, taxation, registration. These are bottlenecks that limit our competitiveness as a country. That's why I always say we need more strategy thinking from government.
What are some interesting social projects we can expect from BudgIT going forward?
Project tracking at the community level is very important to us. We have this tool called Tracka. We try to track local community projects. Another thing we have an interest in is Data Journalism. We have a tool called Fitila. We are also trying to partner with a core media organisation on Data Journalism. The idea is that rather than having reports just being entirely narrative, we want them to be backed by data. We don't want 1000-word opinion pieces not backed with data that is guiding the thoughts. Media houses like the Guardian, New York Time, Vox and 538 blog by Nate Silver, do a lot of this. That's the kind of thing we are trying to do. So when you argue that there is a fiscal crisis in the country, we want you to base your argument on data. Data journalism will make it more empirical and factual and it can also allow people puncture your data and arguments based on what you have given out. That's one of the key things we are trying to do.
We are also looking at sustainable cities. How we can use data to drive cities. It's something still in the fringes for us.
What's the best advice you can give budding entrepreneurs?
Start. Start on a small scale. Have enough persistence.
One thing I have found out is that the journey is greater than the destination for most entrepreneurs. So just start and give all your mind to it. Maybe you will find something huge along the way that will be the final step to what you're trying to do. I once worked on a climate change advocacy group that never scaled. Whatever idea you have, give it a try, give your best to it, give all your grit to it. When you see an opportunity opening, maximize it.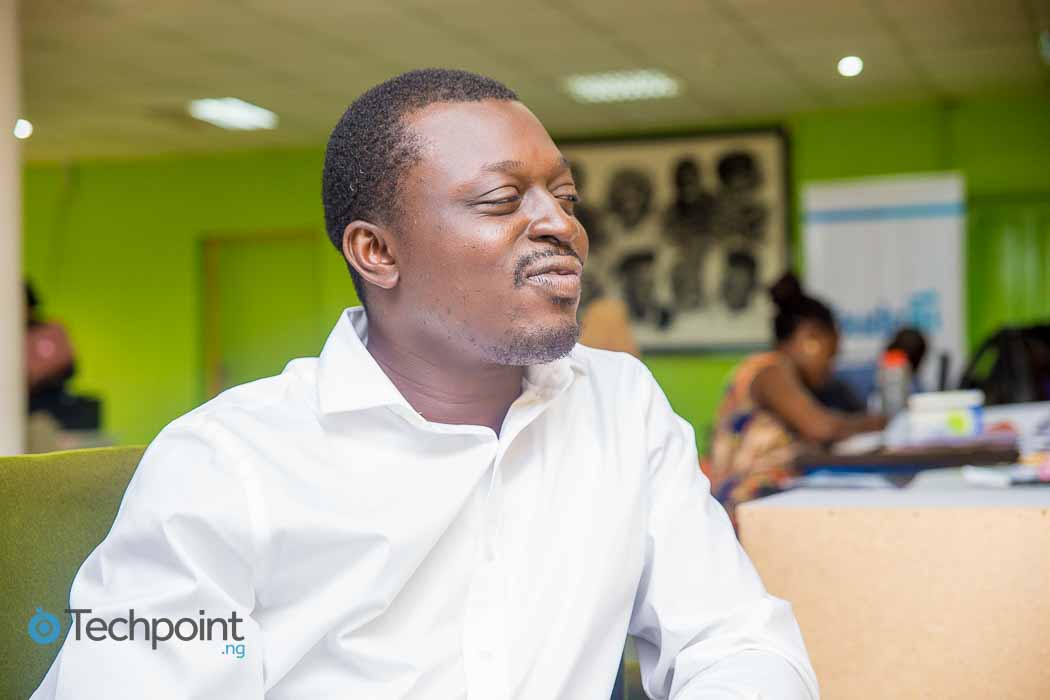 Another advice I would give is to build your connections. A lot of people here don't believe in collaboration. You need to understand that your idea is not isolated, there are also other people who are connected to it. That's the mindset that accelerated BudgIT's growth. We had partnerships with EiE Nigeria, CSOs that have been traditional working on budgets, government institutions. The average entrepreneur is so fixated on competition. I'm not saying go directly in line with your competition. I'm talking about knowing who is connected to you . Do not see your idea as a single entity that needs no help. Well, unless you are a fast growing disruptor trying to bring down an entire establishment. But most of the time what we are trying to do is more incremental. So why not partner with those who have been doing it before you?  Why not leverage on their strengths to build a larger space?
In summary, be more collaborative, have that tireless persistence and understand that the lessons you pickup along the way can be an opening for a bigger future.