In a tumblr post that went viral, Taylor Swift explained her heart felt concerns about the pay artistes get from Apple's new music streaming service; the one where users get a 3 month free trial and will subsequently have to pay a subscription fee to use the service.
While trying her best not to sound like a "spoiled petulant child" she explained her intent behind withdrawing her new album, '1989', from Apple's new streaming service.
Her concluding punch line read, "We don't ask you for free iPhones. Please don't ask us to provide you with our music for no compensation." Apple conceded to Taylor Swift's outcry, and will be paying artistes out of their pocket for the 3-months free trial period. Apple has money, they can afford it!
And Taylor Swift's new album will be available on Apple's new music streaming service.
https://twitter.com/taylorswift13/status/614092816940167168
Whether or not the whole episode was a publicity stunt is a debate for another day. But it makes me think back to Nigeria.
Origins
Before the penetration of the internet and proliferation of online music download blogs like notjustOk, artistes had to be signed to big names to get their content selling on the streets and even pirates were against their success. Piracy became so big that it became legalized and music labels sold their master record to the marketers at Alaba; there was no greater distribution channel than them
Regardless, there was a bit of control in the music industry until the advent of digital piracy which saw people buying songs on USB storage devices from independent offline content aggregators in little kiosks for as low as one naira per track. Music became essentially free and this led to the era of free music.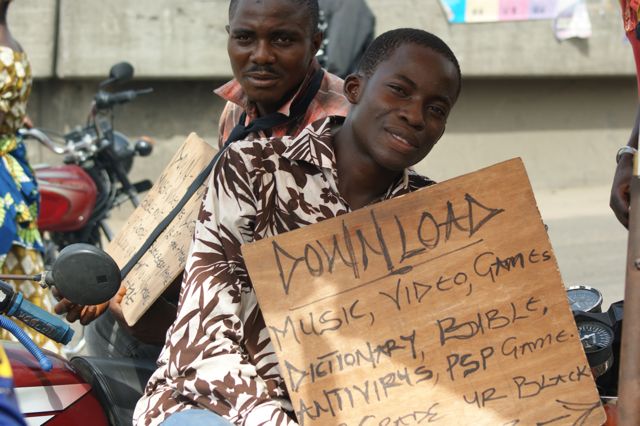 Finally, there was another effective distribution channel, however for free on both demand and supply side. It was the music download blogs. With the bloggers, artistes knew where their listeners were, they could effectively engage with their fans and it brought them social clout and prominence. It didn't take too long for labels and artistes to embrace the concept of free music, readily giving out their hit songs for free on various platforms. They had finally put on their smart pants and built revenue models around free music. Something Taylor Swift would be amazed at.
Today, it's not uncommon for a Nigerian artiste to release multiple singles in a day or even to release all their hit songs before the album launch; case in point, Davido. Many artistes have fully embraced this new age of free music and even offer their songs both on-sale and for free (your choice to make), well except for 9ice. I wonder how well that worked out for him.
Now, a lot of new artistes churn out music, spending money on production and quality, only to give it out for free in hope that it goes viral, becomes a hit song, and earn them a superstar reputation. This free music download blogs serve as their distribution channels and they monetize the traffic by selling ad space to advertisers. I spoke with one of such bloggers of recent, where he narrated to me how he's making a killing and how artistes that are yet to make it big in the music industry sometimes have to pay to get their content on his blog.
There's no doubt that this free music download blogs have created great value in the music industry. Their extinction would impact the music industry greatly or not?
Then came the online streamers
Then came in the online music file streaming startups; the likes of iROKING, Spinlet, and then some more. All with similar but slightly varying business and revenue generation models. All claiming to be Africa's number 1 digital music streaming and download company. All giving out free music laced with ads, selling premium subscriptions, offline play sales and signing exclusive deals with artistes to be their sole distributor. They set up a chase for content and used the music download blogs to drive traffic to theirs. Then the partnerships with the Telcos came after the very successful callback tunes. It was first Spinlet and Etisalat, then MTN brought us Music +, then Airtel developed Wynk.
Since there are no public figures or metrics to say how profitable music file streaming startups here are, we can't accurately measure their impact but if we are to put a number to it, their impact on the Nigerian music industry is next to zero. It's only "next" because they still manage to get paying subscribers and pay 60% of their revenue to artistes, according to Spinlet, which doesn't count for much on the scale music blogs distribute music.
Unlike the music download blogs that mostly monetize traffic, online music streaming services mostly monetize content which is more expensive as a revenue model. Even Spotify with its 60 million subscribers is yet to turn a profit and they operate in regions where people are used to paying for music. As at 2013, iROKING was yet to turn a profit and it doesn't seem likely they are about to, anytime soon.
Free vs Not Free. Free Wins
It's not the product that is faulty; it's the business model itself; it just can't work here; you can't compete against free. For instance:
Late Comers==>> 'SURULERE ft Don Jazzy' by Dr SID on #SoundCloud? https://t.co/EA9Tyjcpqc

— ITS DON JAZZY AGAIN. 🐘 (@DONJAZZY) November 28, 2013
This was a song that gathered nominations at various award ceremonies. It became the official soundtrack of people waiting for their own good turn. It was a top hit song, and ace local producer, Don Jazzy was literally begging people to take it for free. Is that what you want to sell?
His company, Mavin Records has built revenue models around free that works fine for them. Free music means he doesn't have to focus on convincing people to buy; all he has to do is wait a short week for the popularity of the song to brew which translates to lots of shows, performances at weddings, endorsements, huge pay from performances at the parties of popular politicians and political rallies.
This is something the guys at SOLO understand; you just can't compete against free. The SOLO revenue model is based on monetizing the content in their library but when it comes to music, it's free, for the lifetime of the device. The premise is that while most Nigerians are not familiar with the idea of paying for digital music, they will definitely pay for a phone.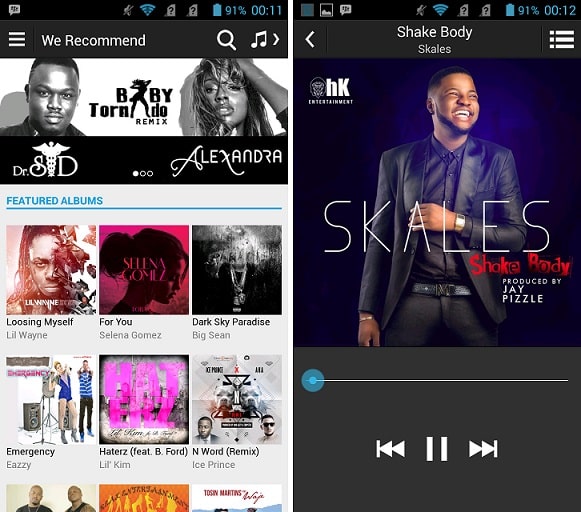 For the business models of online music streaming companies to work well and generate positive revenue, it would take a collective effort of the legal system, Nigerian artistes and these companies to combat free, and then convince enough people to pay for music to be able to turn a profit. Artistes would have to stop giving out music for free and they will have to convert their fans to paying subscribers but at what cost will music be priced. Even if the artistes were able to get their fans to pay for music, how do you want to compete against the likes of iTunes, Spotify, Deezer, or Pandora that can offer you Taylor Swift's latest track and Mavin's latest track all in the same subscription.
This won't even bode well for the artistes because of the way the Nigerian music industry was grown. It doesn't take too long or too much for your listeners to find their next best act once you fall off the radar, which is essentially what an artiste will be doing if he demands everyone to buy his album.
Artistes and music labels are the obvious winners here. They've never experienced so much prominence, endorsements, and revenue increase since they built business models around free music; evidenced by their lavish and flamboyant lifestyles. They have revenue flowing in from offline album sales, music streaming services, endorsements, party gigs, political rallies, and the unquantifiable social clout form blogs.
Telcos, can always pivot their music streaming platforms into value added services and begin to monetize from there; offering free music in exchange for higher call tariffs or bigger data packages. They already have the traffic.
The rest will have to build smarter revenue models or die out eventually. The general belief is 'premium content is king' but the anyhowness of the legal system in this nation has changed that to 'free content is King.' They would have to change their proposition from being the largest repository of African music to the largest repository of free African music. The same value proposition is what SOLO phones have embraced.
Surely, digital music is the future, more so for the Western world than here, and consumers are spoilt for choice whether it's free music download or subscription based. Artistes here have managed to come out Kings of this era, however on a lesser scale. Will Apple's supposedly disruptive play in the digital music industry bode well for artists and their music labels that once considered digital music sales as a very small share of their total revenue from album sales in the western world?
In my opinion, their music sales might double or even triple but their revenues just shrunk compared to revenues from offline album sales. On the bright side, their recurring royalties will keep on trickling in and thankfully, they still have live shows and tours to sell out.
What can Taylor Swift, Apple and the legal system of the western world take home from Nigeria's music industry? My guess is regulation is vital but that's for them to decide.