Since Microsoft announced that it was making Windows 8.1 free for tablets around and below 8-inches, we've seen all sorts of OEMs make commendable attempts at the low-end of Windows 8.1 tablets. I like to think of them as "Tabtops" - they look like  tablets, but they work like PCs.
A while back, when I reviewed the Innjoo Leap 2 tablet, I came off quite impressed, despite its shortcomings. So when I found out we were getting a review unit of the the Epix Mega II from Microsoft, I was kinda expecting the same experience. I have been somewhat pleasantly disappointed. Ladies and gentlemen, meet the Microsoft Epix Mega II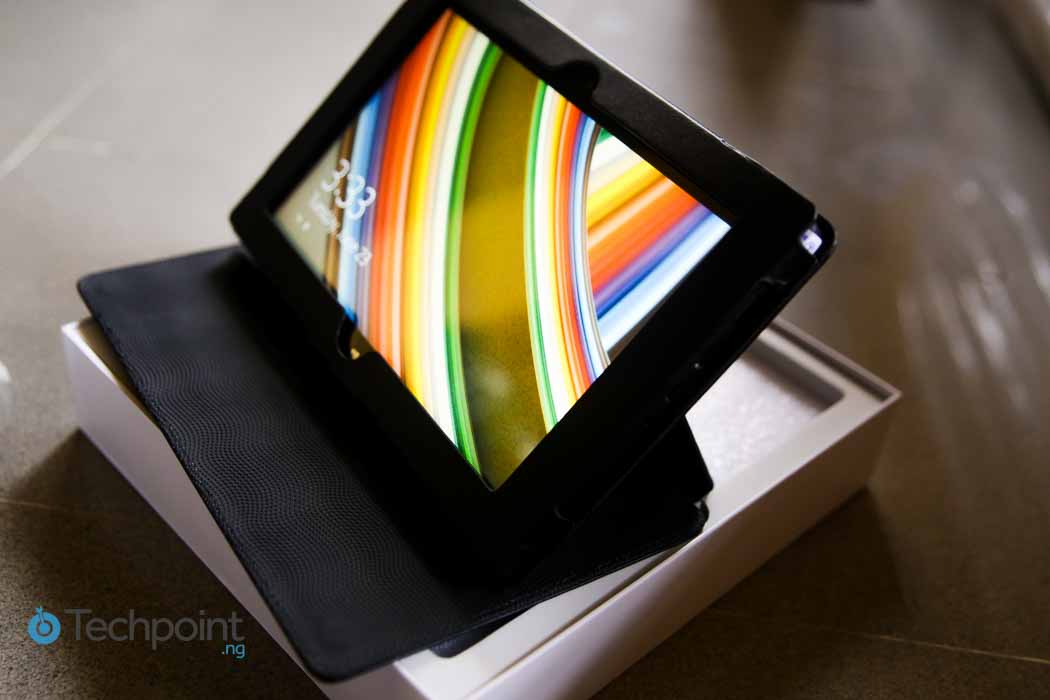 Unboxing
The Microsoft Epix Mega II comes in a huge but very unassuming boxing. In there you'll find the device and other accessories like the charger, earphones and leather case.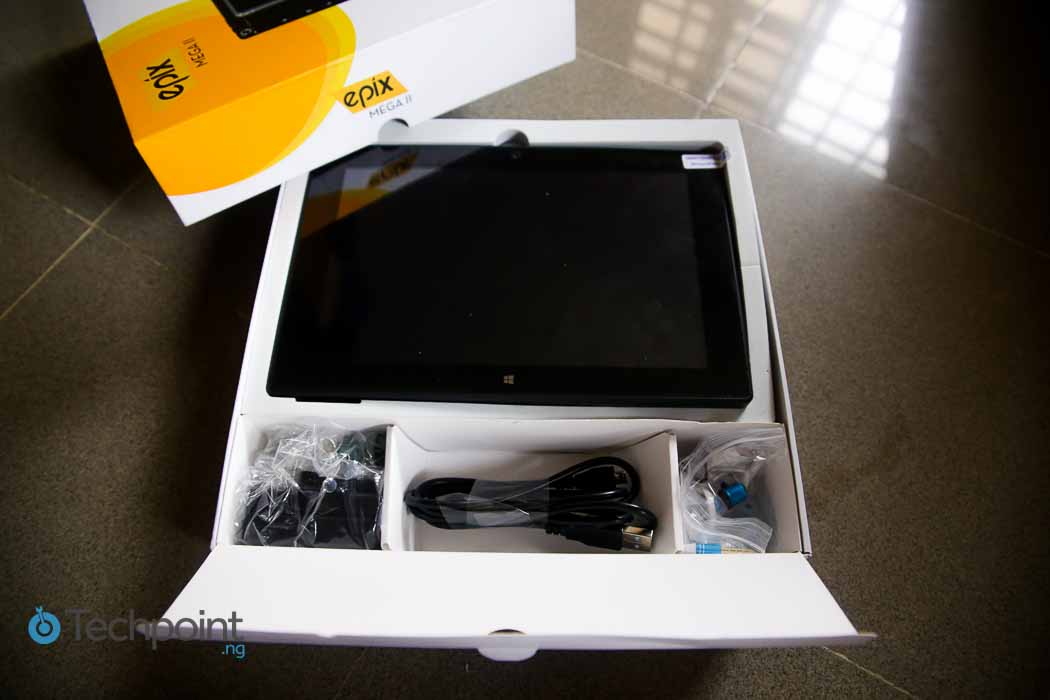 My first impression is that it's quite a bulky device. But once you consider what it is capable of, as you will soon find out, it's easy to forgive the size.
Spec Highlights
Full Windows 8.1 PC Operating System. Yes, the same that runs on laptops
8.9-inch, 1920 X 1200 IPS display
2 GB RAM DDR3L RAM
1.33 GHz Intel Atom processor
5 MP back camera, 2 MP front camera.
32 GB internal storage (23GB available to user)
Memory card slot for up to 128 GB expandable memory
6000 mAh battery
1 Full USB port,
1080p HDMI output
Bluetooth, Wi-Fi and 3G SIM card enabled
The Microsoft Epix Mega II will retail in Nigeria for between N41,000 and 42,000. For all those nice specs, it looks like a real bargain. But is it worth it?
Pros
Works like a PC
Basically everything you can do on a full working Desktop or Laptop can be done on the Microsoft Epix Mega II. From fully functional document editing, to pPhotoshop to PC games, name it all, it can be done. It's just a matter of how well that Atom processor can hold its own against what you throw at it.
Look at all those ports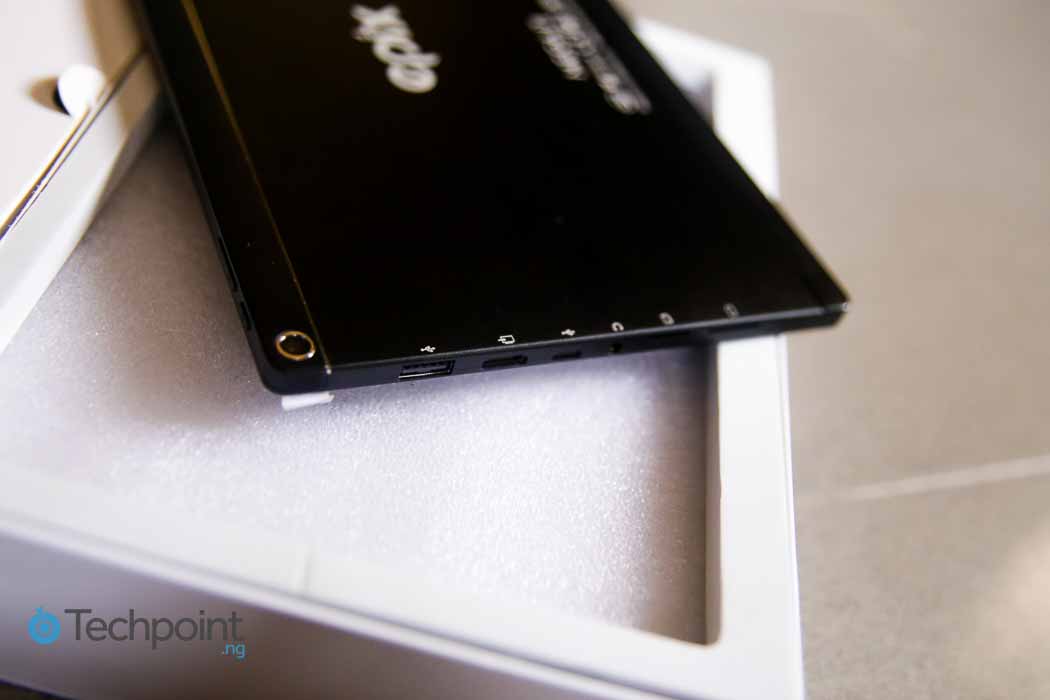 The Microsoft Epix Mega II has got a full USB port, to plug your flash ( it would barely power your external hard drive though, but it will bloody well charge your phone), one HMDI output port, a USB charging port, one more for your external SD card and a final one for your SIM card. Pretty much every port you need to enjoy an ultra-portable PC, this tablet has got it.
Wi-Fi and Bluetooth
Comes in handy in case you need to connect and external keyboard or mouse
Impressive battery life
The 6000 mAh battery will take you through a full day of normal use, with a little juice to carry over to the next day if PHCN does that their thing. You have to remember it's a tablet, so you're not expected to use it non-stop the whole day. Nevertheless, I was able to get a little over 6 hours of non-stop usage.
All the freebies
The Microsoft Epix Mega II comes bundled with:
Free Office365 subscription for a year
32GB free OneDrive cloud storage, in case that 32GB internal is not enough for your resident files
Free 60 minutes Skype calling credit and of course;
Free upgrade to Windows 10, whenever it becomes publicly available
Cons
Relatively small display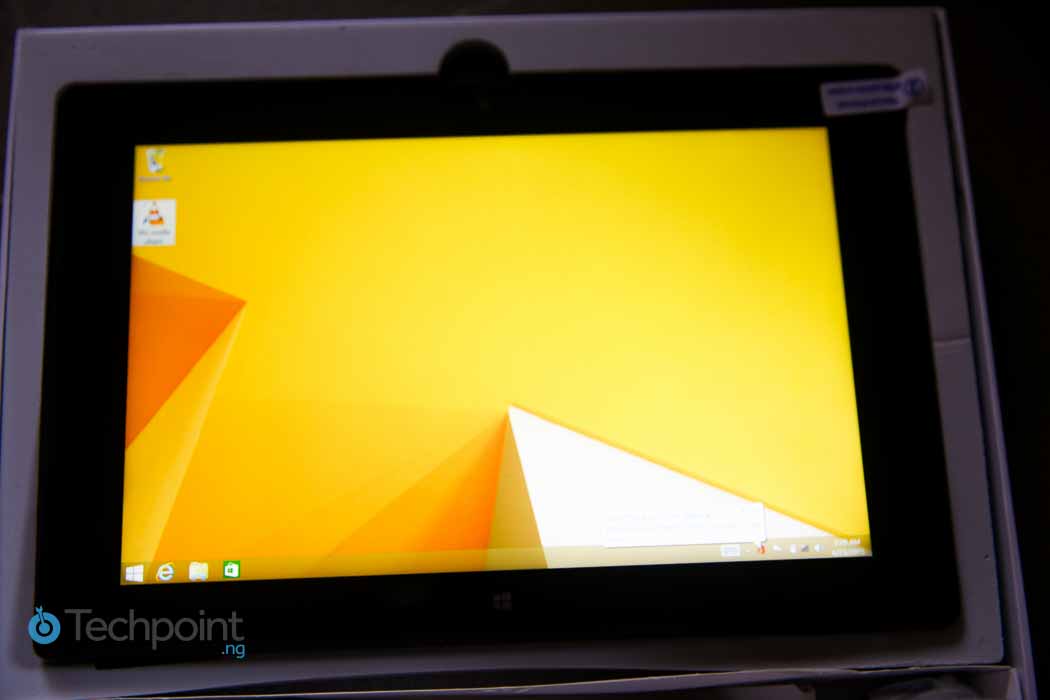 At 8.9 inches, the Microsoft Epix Mega II is actually perfectly-sized for a tablet. However, I find that the screen is often non-responsive, particularly when you are trying to touch UI elements at the edge of the screen. The issue here is that the device runs on Windows 8.1, which is not actually a bad thing functionality wise - I mean it's a full PC operating system. The downside to that is that the OS is not well designed for small touch screens. If this were a mobile-first OS like Android or iOS, you would hardly experience this issue.
Thankfully, this is one of the issues Microsoft is addressing with Windows 10 and the bottom-up Universal Apps concept. So make sure you update to Windows 10 as soon as it's available. It's free.
Laggy multitasking
This is not particularly a con. But if you are expecting high-end PC multi-tasking performance from the Microsoft Epix Mega II, you will be disappointment. You have to remember that it's a tablet. The fact that it works like a PC doesn't mean you should expect 100% performance from it.
The Verdict
Other that the 2 above cons, I can't really think of anything I don't like about the Microsoft Epix Mega II. In my honest opinion, it is a real bargain. As long as you understand that it is meant to compliment, not replace your laptop, you'll find it a very useful addition to your collection of daily drivers.
Microsoft Epix Mega II retails for between N41,000 and 42,000 in Nigeria.