Tell me we are not in Back to the future, and I will tell you what Lexus did, for real!
Lexus has just released a teaser video about their latest project in their amazing in motion series called Slide. It's a hoverboard that uses magnetic levitation to achieve amazing frictionless movement using liquid nitrogen, cooled superconductors and permanent magnets. The kind of technology used in maglev bullet trains.
Simply put, it's a skateboard that flies!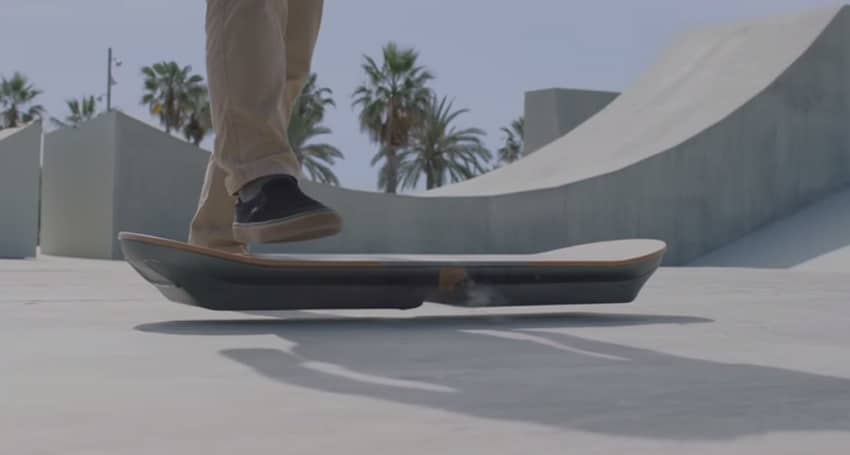 "There is no such thing as impossible," Lexus chief engineer Haruhiko Tanahashi is quoted in a super fly teaser video announcing the new technology. "It's just a matter of figuring out how."
We can't say if they have figured out how for sure but we know it's not impossible as the propulsion systems were not revealed. This is definitely not the first buzz out there about hoverboards. Last year, Hendo released their own $10,000 hoverboards. There was a lot of tease and hype around it until we all discovered it could only fly if the ground is made of copper.
It will be nice to see the reactions of other car manufacturers to Lexus latest project, especially BMW and Mercedes, to name a few. Maybe Elon Musk's next model of Tesla might even roll out without tires- flying cars. It seems we're prepping the future for Marty McFly to return back to the future.
Lexus will be testing out the prototype in Barcelona in the coming weeks while bring us regular updates on their progress. For now, all we have is a teaser video to watch and speculate about.
[youtube http://www.youtube.com/watch?v=7zTCgMPZRuo]