The Infinix Zero 2 is a follow up the very successful and popular Infinix Zero. The Infinix Zero was revolutionary in many ways, managing to package premium look-and-feel into an uber-affordable price range. Unfortunately, it was plagued with a few shortcomings, the most prominent of them being the battery like.
So how has the Infinix Zero 2 improved on the shortcomings of its elder brother? Is the Inifnix Zero 2 a worthy successor to the Infinix Zero? You are about to find out.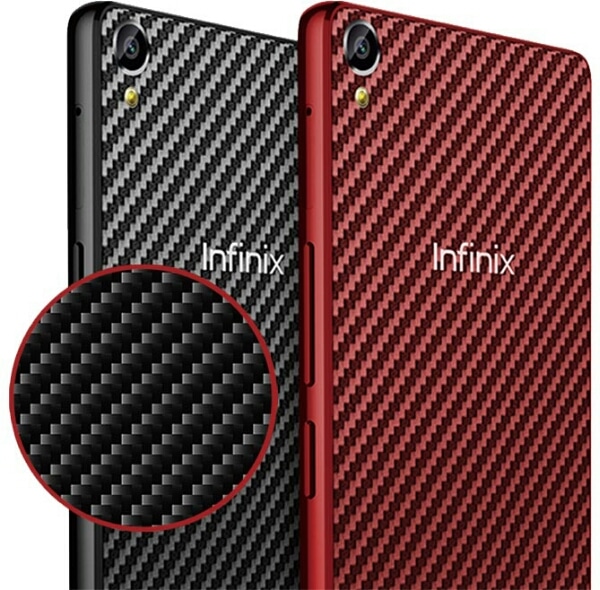 Spec comparisons: Infinix Zero vs Infinix Zero 2
On paper alone, the Infinix Zero 2 is a couple of steps ahead of the Infinix Zero. Infinix Zero 2 specifics are in red while the Infinix Zero's are in blue:
AMOLED

vs

IPS

HD 5-inch display, both with Corning Gorilla Glass 3 protection

2.0

vs

1.4

GHz octa-core processor
Both 2GB RAM and 16GB/32GB internal. However, the Infinxi Zero also had a cheaper 1GB RAM variation

2300

vs

1920

mAh non-removeable battery
Both have a 13MP back camera, but while the Infinix Zero has

2MP

in front, the Infinix Zero 2 spots a

5MP

front camera. Plus, the Infinix Zero can take

85 degree

-wide selfies. The more the merrier.
Both are Dual-SIM. Like I  said before in my unboxing of the Infinix Zero 2, Infinix is the only OEM in Nigeria that understands how Dual SIMs should work with non-removable battery devices.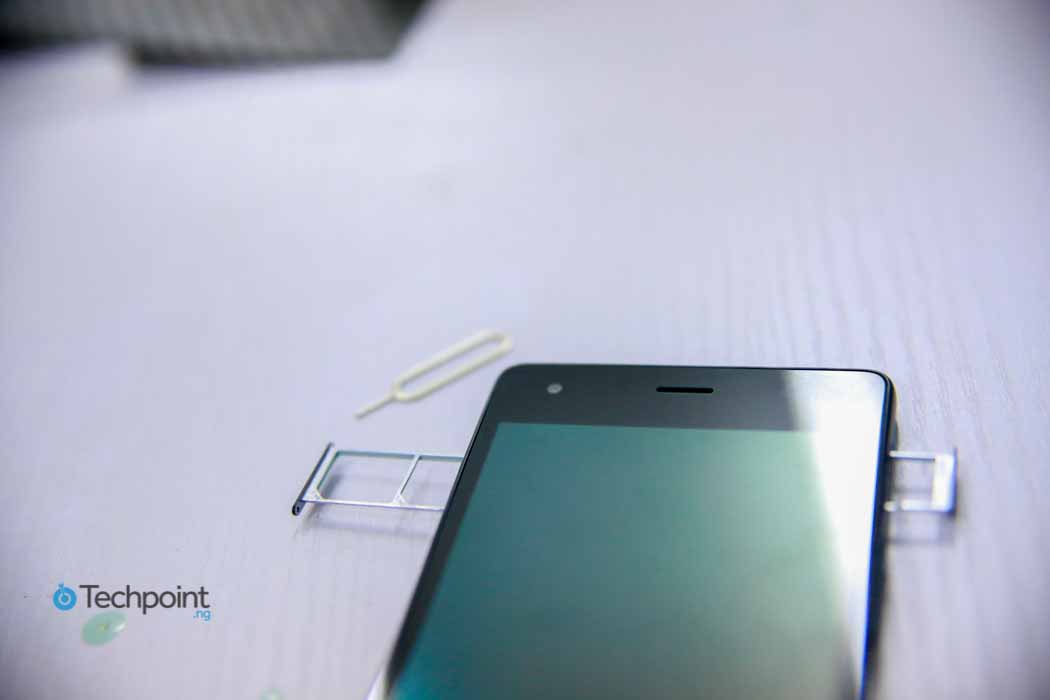 Android KitKat 4.4. The Infinix Zero 2 is upgradeable to Android 5.0 Lollipop
Other than the obvious spec comparisons above, the Infinix Zero 2 trumps the Infinix Zero in a few other areas. As we will son find out.
What we like about the Infinix Zero 2
It is Uber Portable
One of the first things that will impress you about the Infinix Zero 2 is that is very portable. Weighing in at 118g and only 6.7mm thick, it is way lighter and thinner than the Infinix Zero. Even more interesting, it is lighter than both the iPhone 6 and Samsung Galaxy S6.
How Infinix has been able to achieve this has a lot to do with the kevlar back cover (pictured above). Kevlar is a synthetic material known to be lighter, yet 5 times stronger than steel. It is the same material that is used in the aerosapce industry and for making bulletproof vests. Don't get any ideas about shooting your Infinix Zero 2 though. Kevlar has only been utilized on the Infinix Zero 2 for weight purposes.
The display is 'refreshing'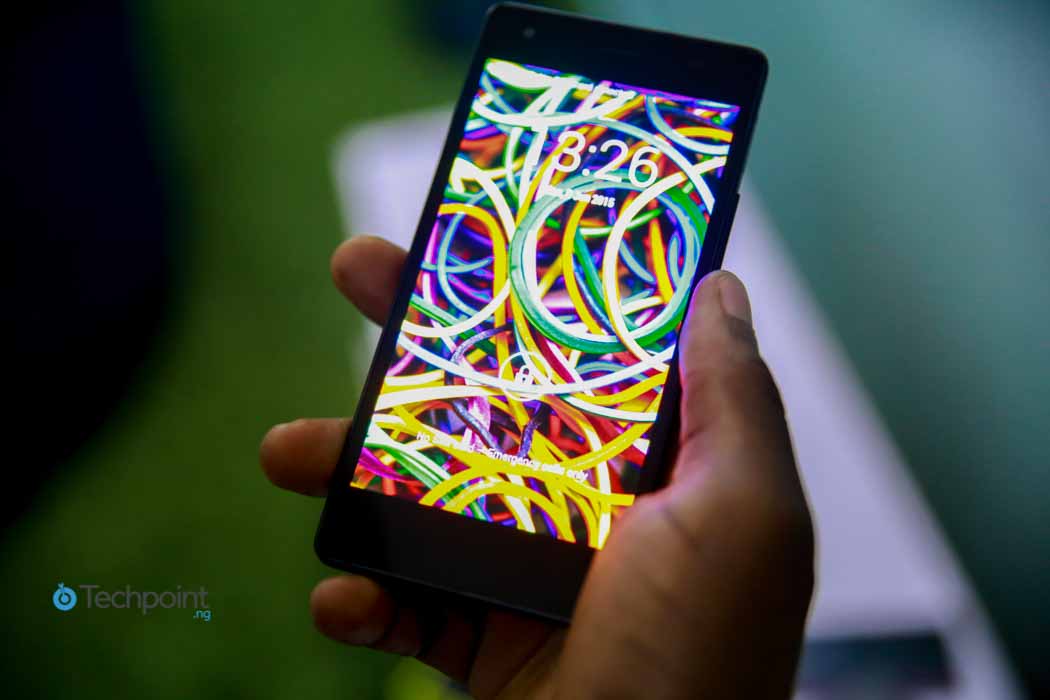 I have handled my fair share of smartphones. I don't think I have seen a better display on any 30k device. The picture above does no justice to the display. Seeing as the Infinix Zero 2 employs Samsung's AMOLED display technology, I am not surprised. The Infinix Zero 2 display performs well under all lighting conditions and brightness levels, escpecially under direct sunlight. Of course, I have seen better displays in my day - Super AMOLED is not the same thing as AMOLED - but for a 30k device, it's way above standard.
Performance
I loved the Infinix Zero for it's performance, even though it came at the expense of battery life. The Infinix Zero 2 has even more outstanding performance, especially for a device in it's price range. Whether its gaming or multitasking without important apps closing in the background, the Infinix Zero 2 can handle it.
Now that we've gotten all the great stuff out of the way, let me tell you a few of the areas I wish the Infinix Zero 2 would have improved on the Infinix Zero.
Camera
My experience with the Infinix Zero 2's primary camera is similar to its predecessor. Where the Infinix Zero 2 betters the Infinix Zero is low light photos. It performs amazingly well in low light. Here's a sample in zero light with flash.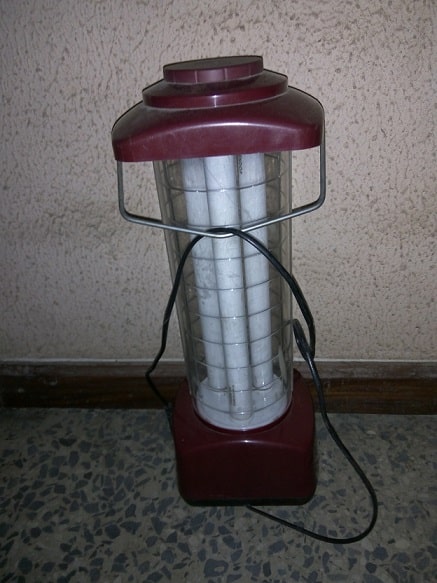 The room where the above photo was taken was practically dark.
The selfie camera is also pretty decent but I don't take selfies 🙁
The not-so-good stuff
You kinda still need a powerbank
It looks like Infinix did it again with the Infinix Zero 2. I don't consider myself a very heavy user. Yes I read a lot of mails and news feeds but, a significant part of my day is spent typing away on my laptop like I am now. So when my smartphone can barely last 8 hours of a little more than average use, there might be a problem. That means I have to charge twice a day or carry a powerbank along. That's the case with the Infinix Zero 2. Depending on your usage, you might get a few more hours than I average. Keyword here is "a few".
Bottomline, if you're getting the Infinix Zero 2, get a powerbank along with it. This is just one area where the Infinix  Zero 2 does not trump the Infinix Zero. Other than that, it's a pretty awesome device for its class.
Should you buy the Infinix Zero 2?
The Infinix Zero 2 is available online at N32,900, for the 16GB version and N35,900 for the 32GB version. Is it worth the price? Definitely. Many times over. It's slim, portable and trendy. The display is brilliant and it will handle just about any Android app you need it too. You'd have to be a really heavy user to weaken it performance-wise. As long as you're willing to overlook the battery woes (by investing in a powerbank) I would definitely recommend the Infinix Zero 2 as an upgrade to the Infinix Zero, or to anyone on a budget.