Wikipedia, the free online encyclopaedia will soon be made available in a printed book version. This is particularly handy especially for those who may not have constant access to internet services or those who prefer to get information in a printed format.
The idea of having printed version of Wikipedia defeats the purpose for which the online encyclopaedia was started. We are in the jet age and any information put on print becomes obsolete almost immediately after it is published. Nevertheless a printed version of Wikipedia is actually happening. An exhibition is currently being hosted in New York till the 2nd of July, at the Denny Gallery. This new transition of having a printed version of the online resource has been made possible by the direct assistance from the Wikimedia Foundation which hosts the Lulu.com website. The upload of the Print Wikipedia took about 11 days and visitors were able to witness the upload via a projection of Lulu.com.
The resulting print will be about 7,471 volumes of Wikipedia articles in total, each consisting of 700 pages or 5,244, having 111 pages in all. Individual volumes can be purchased at $80. But if you wanted the whole set, you'd have to dole out $500,000 in cash.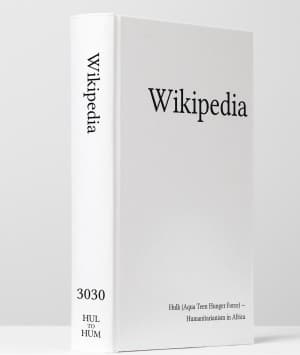 There have been initial efforts to produce print-on-demand customized books with Wikipedia contents through the collaboration between Wikimedia Foundation and PediaPress. The service was however discontinued. A U.K student in 2012, compiled a huge single volume of Wikipedia articles which amounted to 0.01% of the English language content on Wikipedia.
As it turns out, this current attempt is also a work of found poetry that draws attention to the sheer size of Wikipedia's content and the impossibility of rendering the online encyclopaedia as a material object in fixed form.