Portal by PushBullet is an app that allows you send large files seamlessly from your computer to your Android device or vise versa over WiFi. This means you can transfer large files very quickly with your phone to your PC without any physical connection. You can also transfer files in bulk and the best part is, the files you transfer don't count against your data, so you won't need to worry about the size of files you transfer.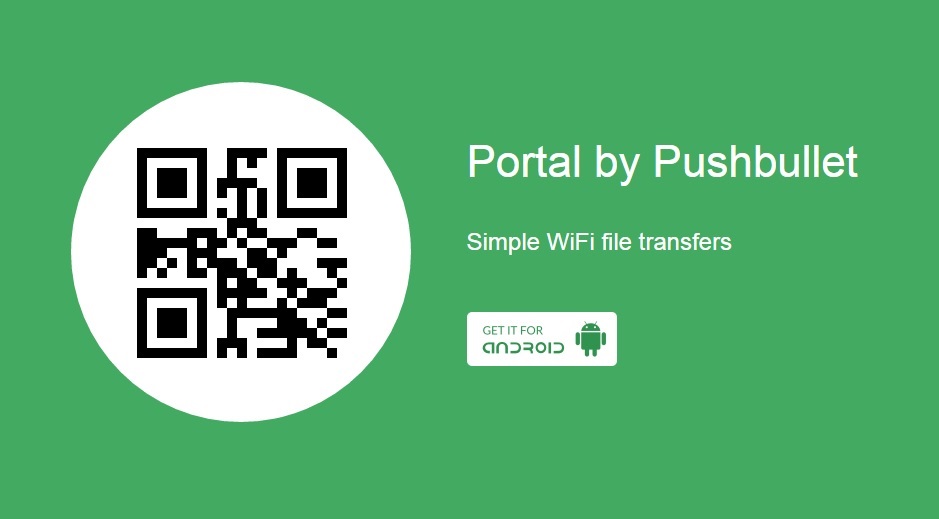 Portal also allows you easily access the files that have been transferred on the phone so that the you don't have to go through any stress looking for it. The app is also deeply integrated with Android OS so you can also see your files on the "recent file" screen on your device.
To get started using the app, all you have to do is, download the app from the Play Store, use the Portal app to scan the QR code at the Portal web page as it appears on your PC, Once connected, you can simply drag and drop the files on the Portal web page.
Portal is created by the same guys behind PushBullet. PushBullet is limited in that you can only do file transfers in small amounts and it uses your data. However, while Portal can handle large transfers without counting against your mobile data, it does require you to be on a Wireless network so you could transfer large files or many files at once in just a matter of seconds.