Introducing the latest "flagship killer" from Infinix Mobility - the Infinix Zero 2. It is the direct successor to the very popular Infinix Zero.
The Infinix Zero 2 promises to be a massive improvement on its predecessor in all quarters, because it is based largely on feedback from fans. It comes in 2 variants - 16GB and 32GB versions which retail online for N32,900 and N35,900 respectively. But does it live up to the hype? We are just as curious as you. Let's unbox the Infinix Zero 2.
Spec Highlights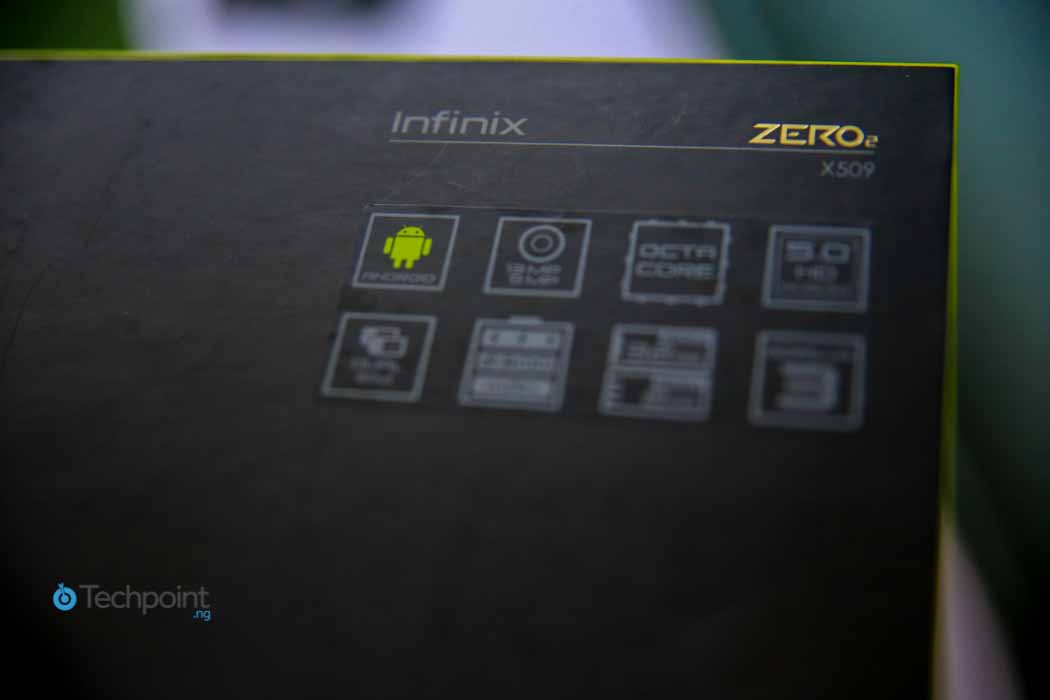 Before we dig into the box, let's take a look at the specs.
5-inch HD AMOLED display with Corning Gorilla Glass 3 protection
2.0 GHz octa-core processor
2GB RAM and 16GB/32GB internal.
2300 mAh non-removeable battery
13MP back camera, 5MP front camera
Dual-SIM
Android KitKat 4.4, upgradeable to Android 5.0 Lollipop
Kevlar back cover (same material used in aerospace and defence)
Very light - 118g weight (lighter than both the iPhone 6 and Samsung Galaxy S6).
So far, it looks pretty impressive.
What's in the Box?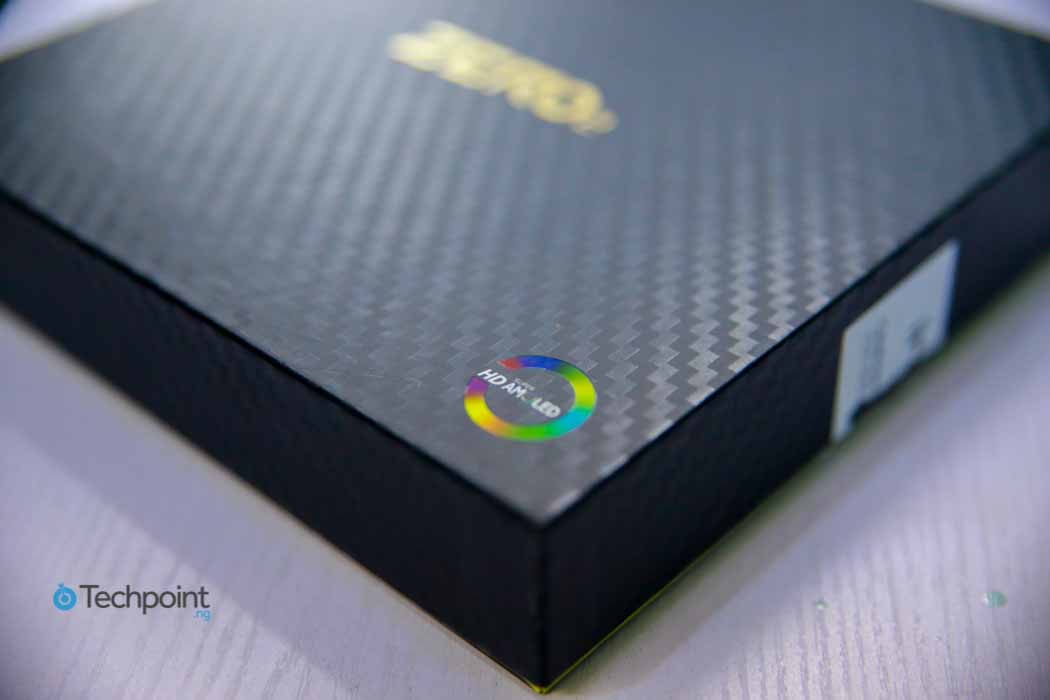 The phone, of course
What you see above is the back cover made of clever. Infinix boasts that is lighter, yet 5 times stronger than steel. We'd love to put that to the test.
Next you'll find all the accessories, neatly arranged in a way that would make even the most compulsive OCD patient jealous.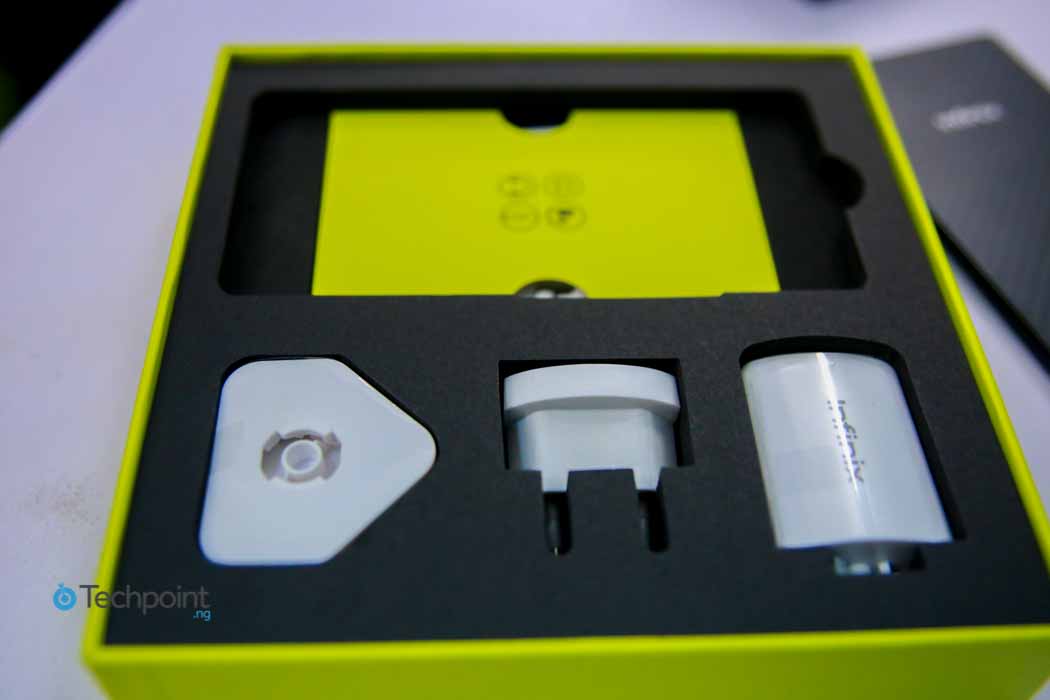 All those white transformer-looking things you are seeing above are the charge. So you we have options for both 2 and 3 pin chargers. How mighty nice of Infinix.
That other green box you saw contains the charger cable, earphones and bulky manuals no one ver reads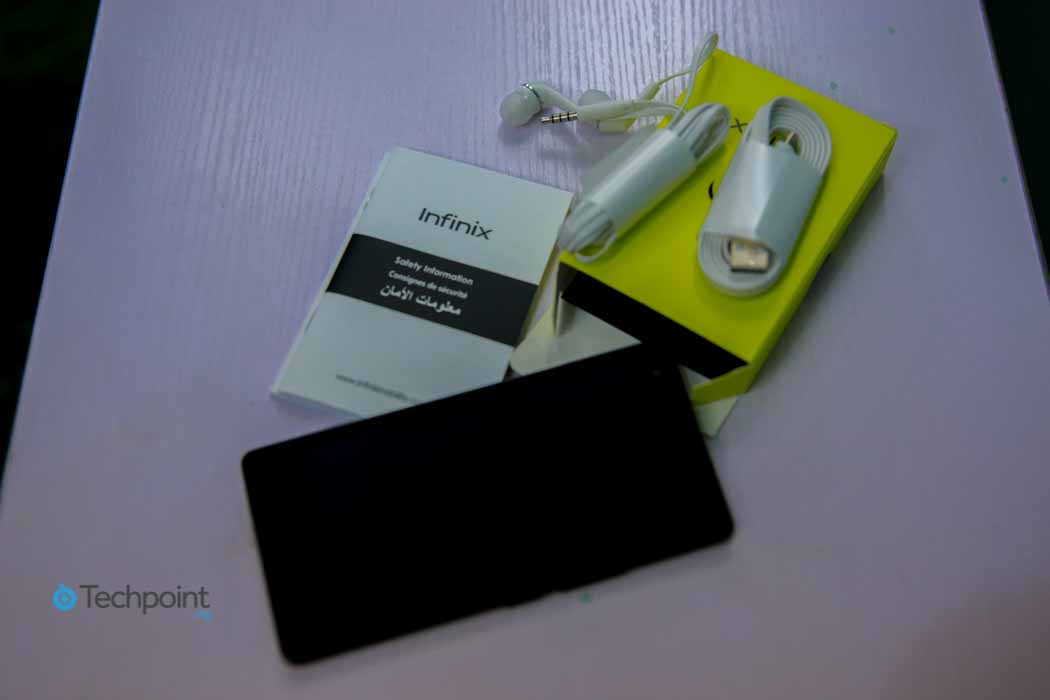 At the back of the box, you'll find the sim tray pin.
First Impressions
Inifinix is like the only OEM that understands how dual SIM trays should work. Others force you to go either single sim and memory card or dual sim and no memory card. On the left edge of the device, you'll find the dual SIM tray, while on the right you'll find the memory card tray. Just in case you were wondering how you insert SIMs and memory cards in the Infinix Zero 2, here you go: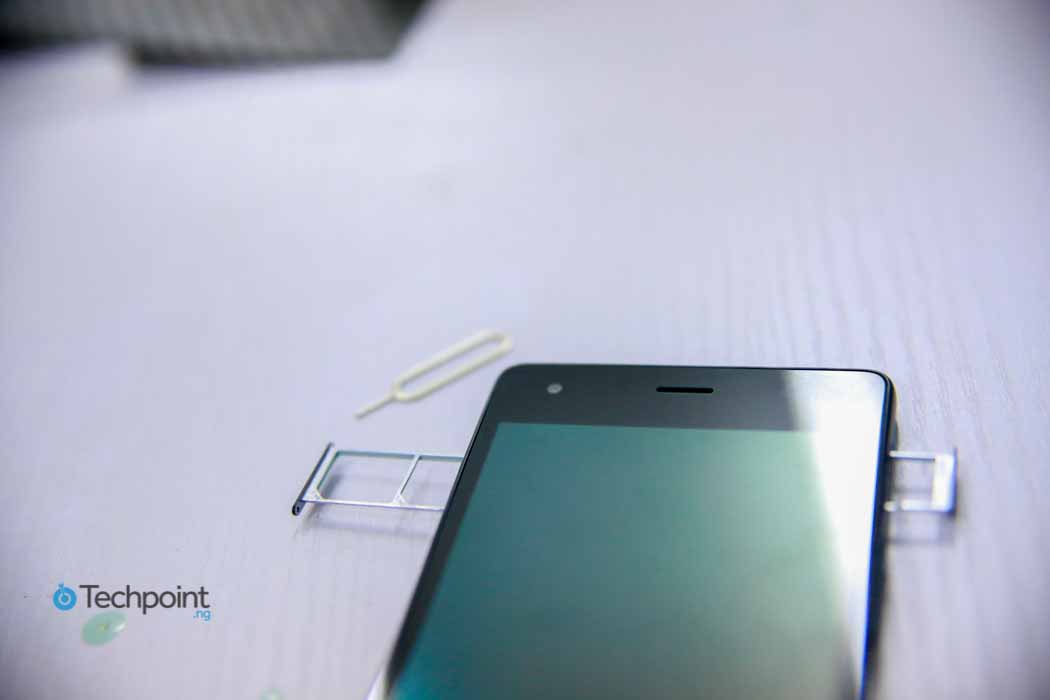 Seeing as you already have 16 / 32 GB internal memory, it's mighty generous of Infinix to still include a memory card tray.
All the control buttons - power/lock, and volume - are on the right side of the device. I didn't like this on the Infinix Zero. I still don't like it now, but that's just me.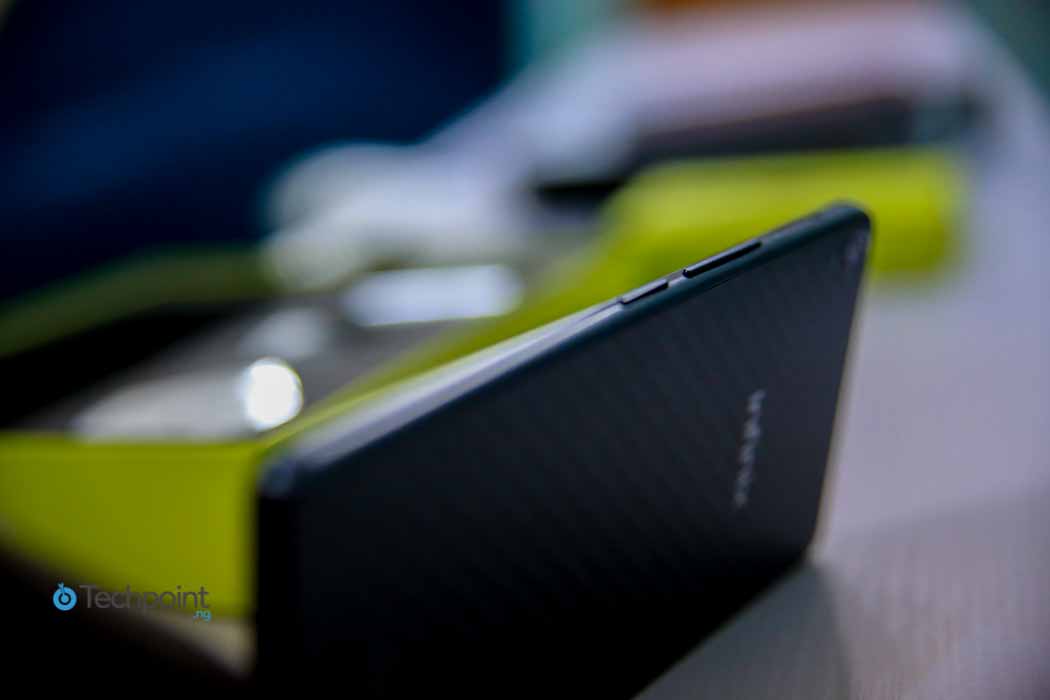 After you start up the device, the first thing you'll notice is the awesome display. The Infinix Zero 2 utilizes Samsung's AMOLED technology. It is an absolute stunner.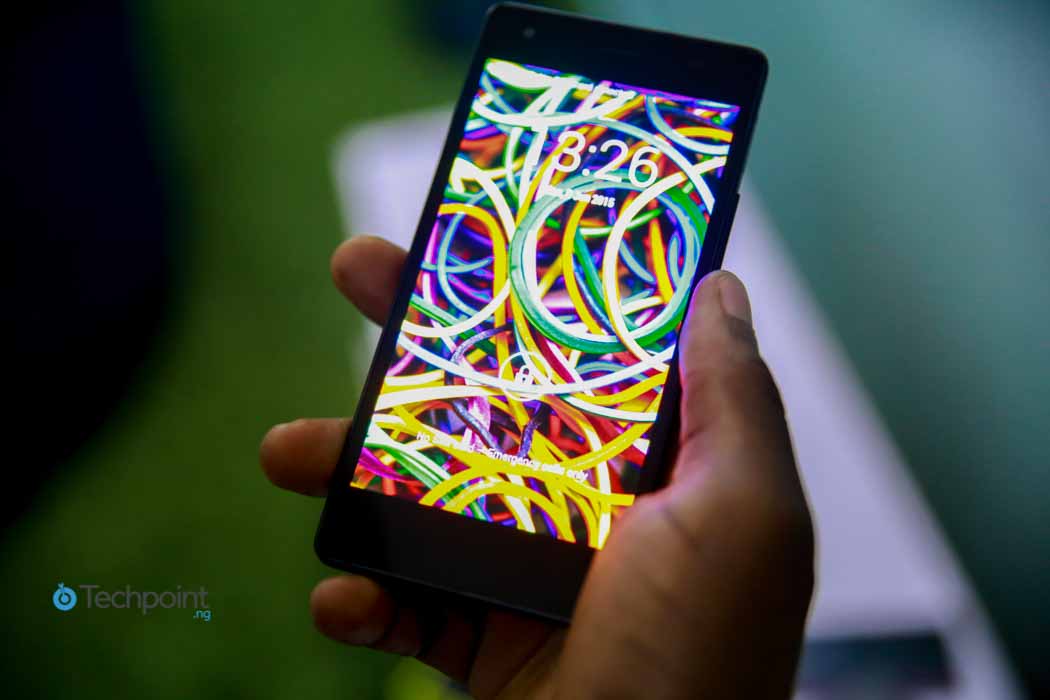 I can't say the same of that default wallpaper. It's just too colourful for my liking. Like it screams at you.
So far, with first few minutes with the device, I'm impressed. I have no doubt that performance will be fluid on the Infinix Zero. But I am not very sure about that 2300 mAh battery powering a 2.0 GHz 8-core processor. Time will tell. You can expect my full review in the coming week(s).
In the meantime, we are looking to but that kevlar back cover to the test. It's supposed to be the same material that is used for bullet proof vest and on aircrafts. Putting that on the back cover on a phone is definitely an interesting choice. We want to test just how tough that back cover is so we need your help.
UPDATE: You can now read our full review of the Infinix Zero 2.