Infinix yesterday unveiled the Infinix Zero 2 at an event held in the Main Auditorium of the University of Lagos yesterday. The Infinix Zero 2 is meant to be a successor to the popular Infinix Zero and as such, is a massive improvement on it.
Spec Highlights
The body and design
Weighing in at 118g, the  Infinix Zero 2 is way lighter than its predecessor. It's also thinner. 30% thinner. Most interestingly, it features a back cover made out of Kevlar - yes, the same one on bulletproof vests - which Infinix emphasizes is 5 times stronger than steel, in terms of stress ratio.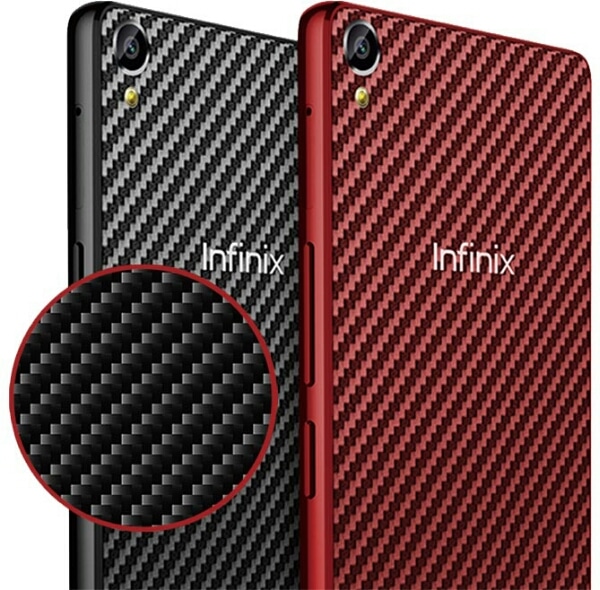 The display
The Infinix Zero features a 5-inch high resolution (1080p) display, with Corning Gorilla Glass 3 protection. It also promises brilliant display and viewing angles, as it utilizes Samsung's Super AMOLED technology.
The internals
2.0 GHz octa-core processor
2GB RAM and 16GB/32GB internal
Android KitKat 4.4.2, upgradeable to Android Lollipop.
Power
The Infinx Zero 2 features a 2300 mAh battery which, coupled with the 8-core processor clocked at 2.0 GHz, might seem small. Infinix however promises good battery life. There' no fast charging though. Bummer.
The camera
13 megapixels at the back with 0.5 seconds fast capture. There's also a 5megapixel in the front, with 84 degrees viewing angle. That's over 20 degrees more than the Infinix Zero; more room for all those selfies we love to take.
Of course, the Infinix Zero 2 supports Dual-SIM.
Availability and Pricing
The Infinix Zero 2 is available for purchase, in gold, red and black, starting today. The 16GB version will retail for N32,900 while the 32GB version will retail for N35,900.