The Tecno Boom J7 is Tecno's first shot at the niche "Music Phone" market. It comes preinstalled with a 'Boom Player' music app loaded with local and international hit songs that users could either stream live or download directly into their smart phone library.
Spec Highlights
The Tecno Boom J7 is based on Android KitKat 4.4.2 backed by:
A 5-inch display with 720 x 1280 pixels, 294 pixels per inch (PPI)
1 GB RAM, 1.3 GHz quad-core processor
16 GB internal memory, expandable to 32GB external.
Dual-SIM
8MP Primary camera, 2MP "selfie" camera.
2020 mAh battery
You can view the full specifications here.
What's in the Box?

Right from the unboxing, it is pretty evident Tecno put a lot of thought into the design of the Tecno Boom J7. I almost felt like Mary Poppins doing this - there are at least 3 levels to unboxing the device. Each level is just as exciting as the former. First you're greeted with the device in it's own compartment. Notice the engraved designs all around the edge of the box.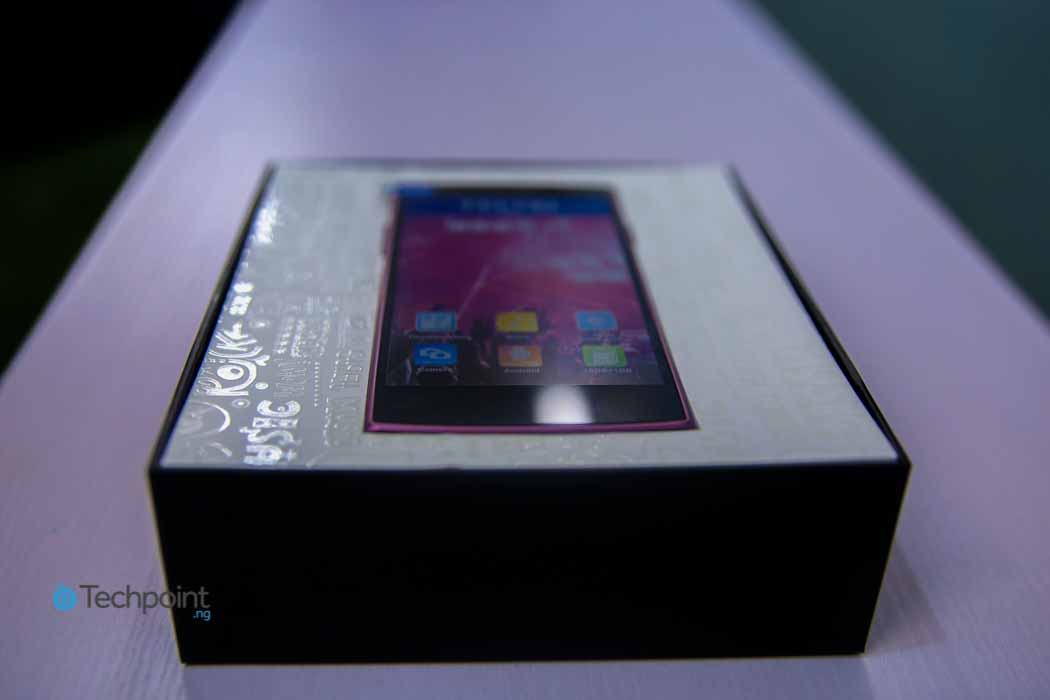 On the next level you'll find two aesthetically pleasing covers for the phone. I particularity love the one engraved with musical symbols.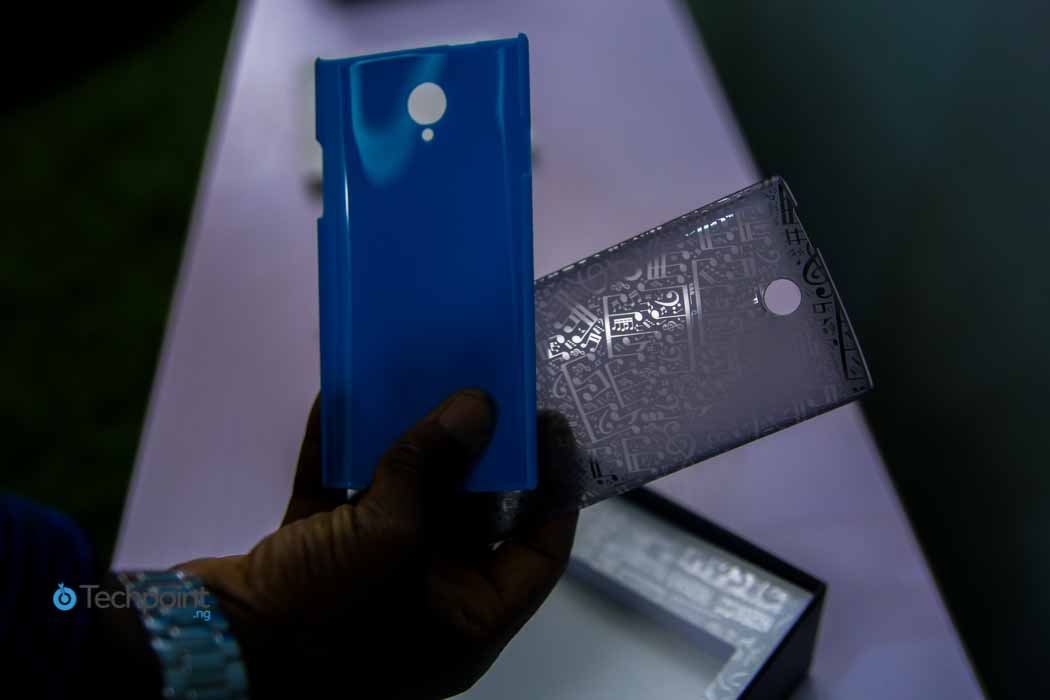 On the last level are two boxes containing the accessories, manuals and whatnot.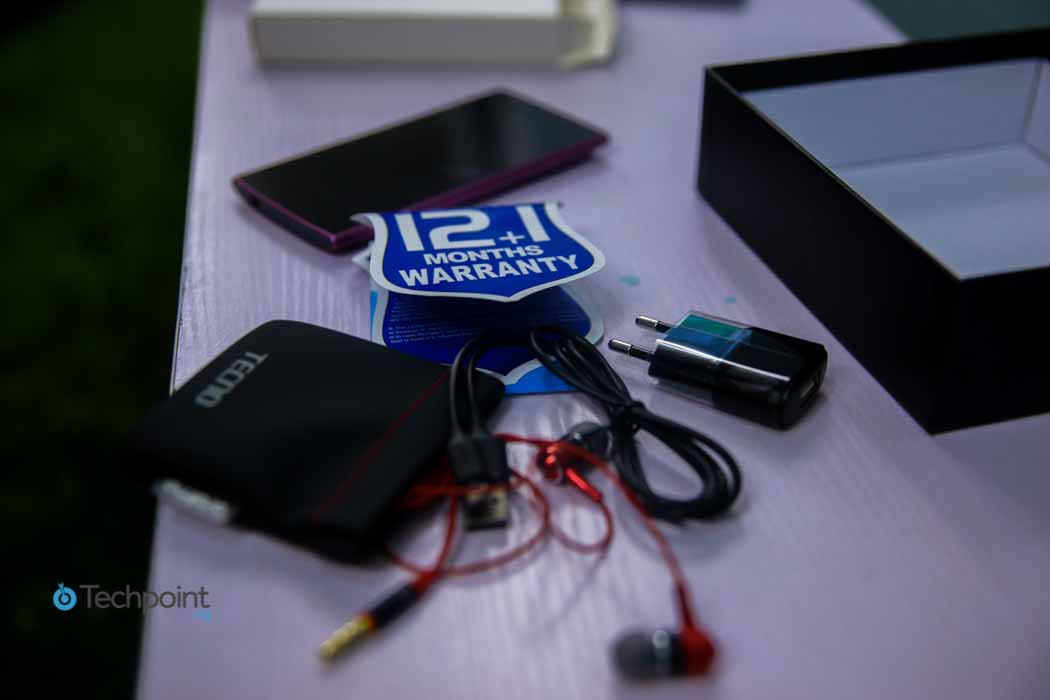 Notice how the earpiece comes in a special pouch? Tecno tells us this is no regular earpiece, but a "full metal headset" which features noise cancellation, hi-fidelity output among other high end stuff.
First Impressions
The body
I have to confess that before now, I haven't been a fan of Tecno's design. But I'm quite impressed with the design of the Tecno Boom J7; with curves in all the right places and an impressive finish, it's almost hard to believe this device costs only 24k.
The UI
Forgive me if I sound LASTMA-ish - I haven't used a Tecno in a long while - but since when did Tecno start putting some real work into their User Interface? I can tell a lot of work went into this one. Every single UI detail, it appears, has been customised. From the icons to the notification bar, down to even the "downloading" icon. I find that interesting. More on this in my full review.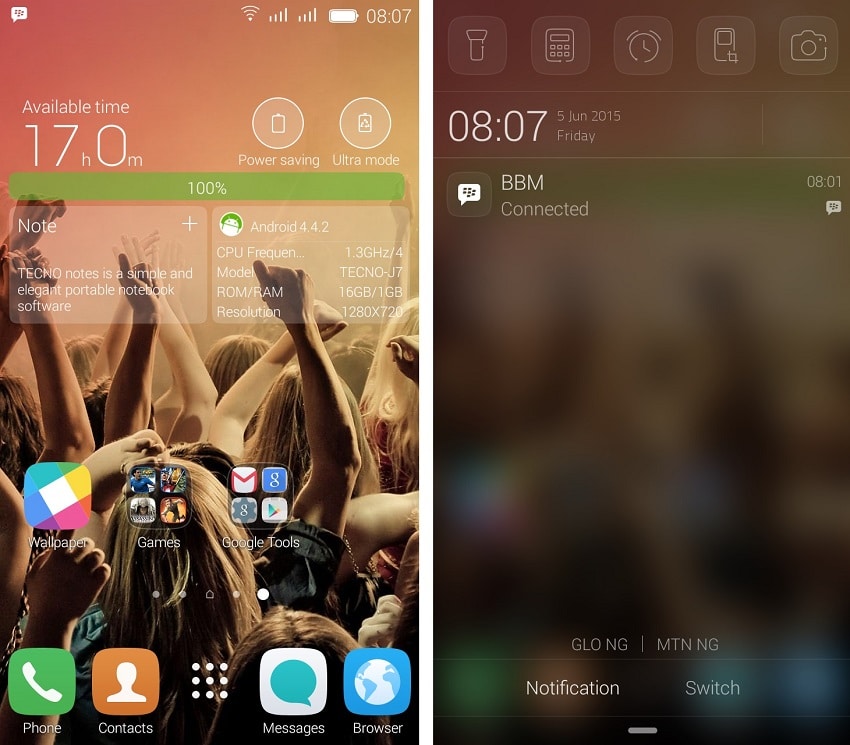 Of course, if you're observant, the UI has an undeniable iOS feel to it. It's impressive nonetheless.
Boom Player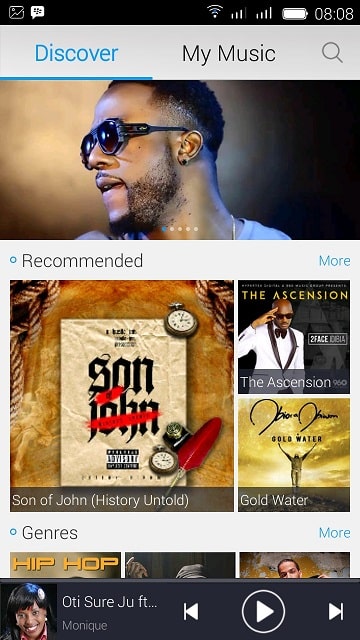 Seems quite interesting. Tecno claims they currently have a collection of 2000+ local and international songs. They promise it will grow. While you're waiting for that to happen, the Boom Player will also play your local music files. If you ask me, that sounds like a bad idea for any music streaming and download app. I will expound on my experience with the Boom Player in my full review.
Sound
Oh-em-gee.....
Battery
Seems quite average so far. But I won't come to any conclusions yet. Tecno says it is optimised for playing music. I will put that to the test.
That's it for my first impressions. Watch this space for the full review.