You probably know a couple or dozens of successful or upcoming Nigerian entrepreneurs, do you think they have one or more things in common aside the money-making spirit? You say!
If you are to draw up a list of Nigerian entrepreneurs in the tech space, taking a guess on your list - it could have the likes of Sim Shagaya, Tunji Adegbesan, Lanre Oyedotun, Tunde Kehinde, Raphael Afaedor, Jason Njoku among others. This piece is not meant to dispute your list though. We just want to check out what some of these entrepreneurs have in common.
We would have a glimpse at the entrepreneurial path of Lanre Oyedotun, Tunde Kehinde and Lanre 'Eldee' Dabiri - not from the angle of the passion to change the world or wanting to build the next big thing, but on another ground entirely.
When you hear Lanre Oyedotun, you might remember Topup Genie, the airtime recharge platform. For Tunde Kehinde and Ercin Eksin, you probably remember them as one of the founding fathers of Jumia Nigeria, and Lanre 'Eldee' Dabiri, one of the nation's great rappers and record label boss - the big boy. Just a quick one, I'm not sure Lanre Oyedotun is one of the oil cabals but he did play in the petroleum sector before the Delivery Science journey began.
As of this publication, Lanre Oyedotun is co-founder and CEO of Delivery Science, Tunde Kehinde and Ercin Eksin left Jumia Nigeria and founded Africa Courier Express (ACE), and Eldee is out of the music studio not with a new single but with an airplay tracking solution called PlayData.
So, what do these entrepreneurs have in common? Yes, they all have past ventures but we aren't looking towards that, rather a look into the reasons for their new ventures.
A glimpse into their journey:
Lanre Oyedotun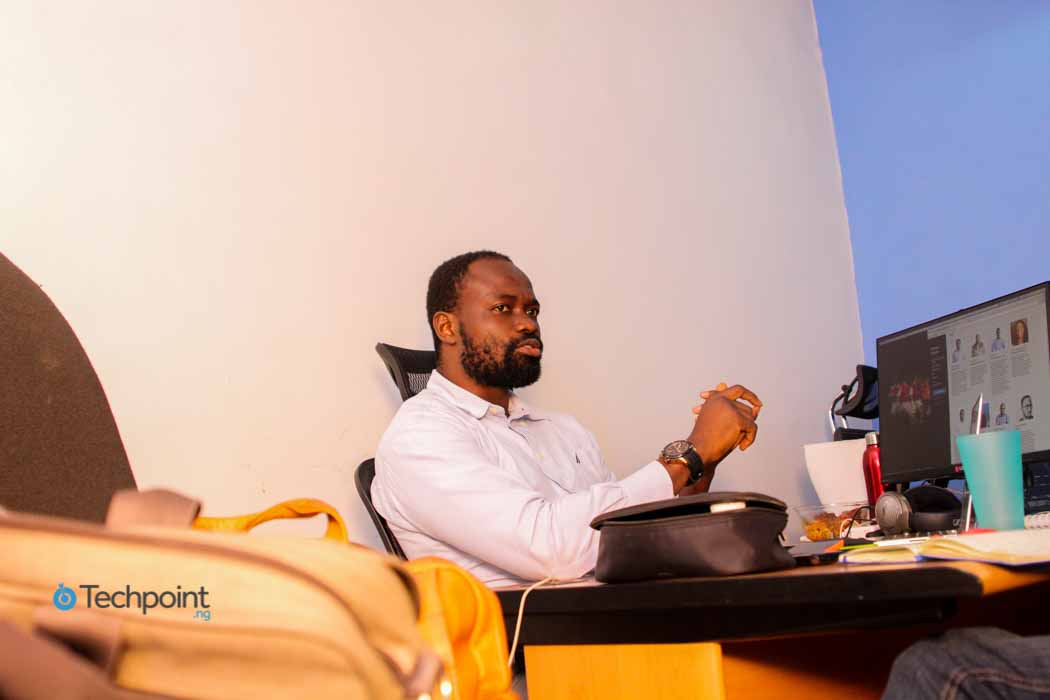 During his foray into the petroleum business, Oyedotun experienced the challenge of non-accountability on the part of truck drivers that make deliveries. There was no means of tracking the location of trucks or monitoring what's happening to the products in the trucks from the point of loading to the point of delivery, and so Delivery Science was birthed.
Delivery Science is a SaaS solution provider with modules like proof-of-delivery, inventory management, Bespoke software solutions among others.
Tunde Kehinde, Ercin Eksin
Tunde co-founded Jumia Nigeria, after which Ercin Eksin also joined the eCommerce platform. On leaving Jumia Nigeria, they both set on the ACE journey in order to address the challenge in the logistics sector, a problem which is part of the ones facing the ecommerce industry in Nigeria which they are also part of while at Jumia Nigeria.
So, ACE helps with a reliable movement of consumer packages on the continent, using a technology based logistics solutions.
Lanre 'Eldee' Dabiri
Nigerian artistes have little monitoring power over the airplay of their content which usually leads to denial on the part of entitlements as well as return on investment. Hence, Eldee with indications of leaving the music scene came up with PlayData, an airplay analytical solution for musicians and advertisers alike.
The entrepreneurs above have successfully affirmed that their latest entrepreneurial journey is based on their first hand experiences.
One thing they have in common is that they are all trying to address challenge(s) they had while in their previous ventures. You definitely have an idea of another thing they have in common aside this and passion, do share with us.