For people who like to read, advancements in reading solutions are a joy. For people who don't like to read, advancements in reading solutions are also a joy, but for totally different reasons - advancements mean easier ways to get through those books.
TalkingBookz, a Lagos based technology start-up, recently launched its flagship product at the 2015 Mobile West Africa Conference, coinciding with the World book day - April 23.
TalkingBookz provides users with unlimited downloads to 3000+ audiobooks including many international bestsellers. Ultimately, TalkingBookz aims to be the #1 publisher and retailer of African authored audiobooks in the World… think iTunes for African classics like "Things Fall Apart"; offering indigenous content to Africa and the rest of the world.
The typical TalkingBookz user is one who travels a lot or spends a lot of time commuting. Other uses revolve around lifestyle activities such as exercising, relaxing, cooking, cleaning, e.t.c and individuals whose jobs involve repetitive manual tasks - Talking Bookz CEO and  Co-founder, Kolapo Ogungbile
TalkingBookz currently has over 10 categories of books, ranging from Religion, Fiction, Memoirs/Biographies, Business, Management, Self-help, Children Literature, and Health & Wellness; each book selling for between 500 Naira to 6000 Naira.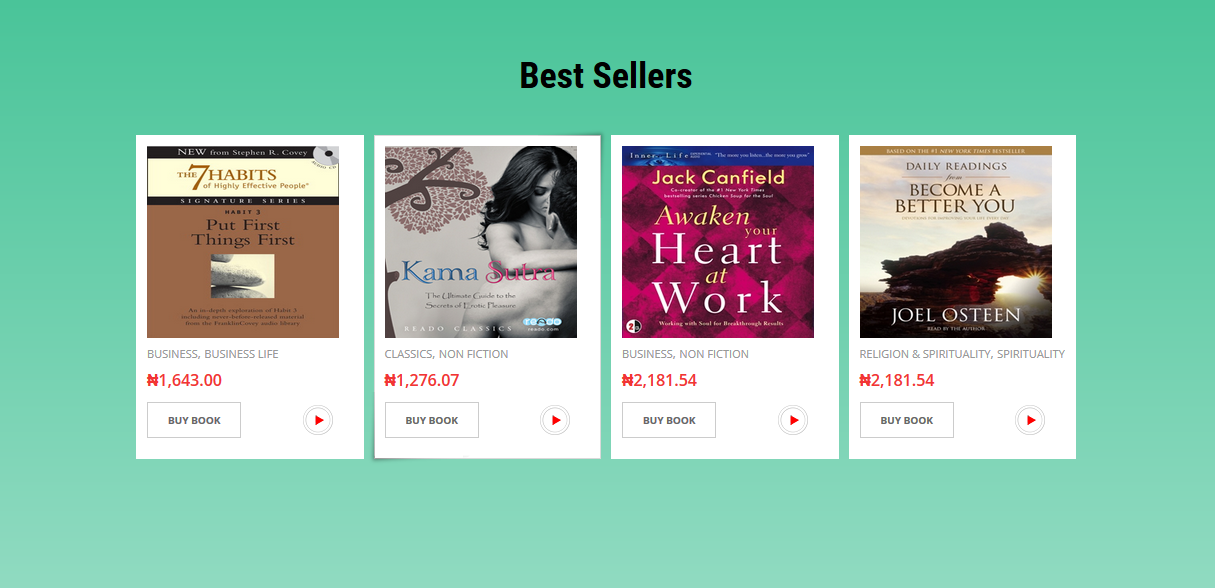 The startup is supported by the Passion Incubator and was recently selected as 1 of the 1000 most promising startups in Africa by Tony Elumelu Foundation.
If you're going to go on to get an audiobook now, you should know that new customers can purchase any audio book of their choice at a 10% discount with the code: signupbonus.
Happy Listening!