I'm one of Jeremy Renner's biggest fans, he is a very talented and often underrated actor (seriously, you should check the dude out in Hurt Locker and The Town), so I was pleasantly surprised to find out he also has quite the singing voice too.
He treated fans to a piano-led tribute song to Hawkeye, his Avengers: Age of Ultron character on The Tonight Show with Jimmy Fallon, with hilarious lines like "But listen, I've got powers too and they're sweet. I promise I can do so much more than just archery."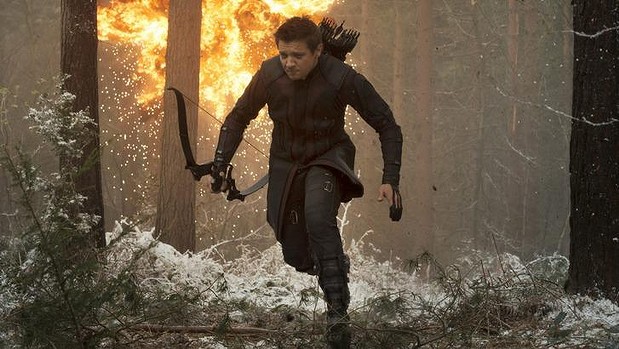 Hawkeye has always been teased for having lamer super powers than the likes of Thor, Hulk and Captain America, he even seems to be less revered than Black Widow who also doesn't have any powers.
Joss Whedon, Director of The Avengers franchise, told MTV News that "[Hawkeye] did get the fuzzy end of the lollipop" in the previous film, in 2012, The Avengers. Whedon's guilt for that seems pretty evident in the Age of Ultron, with Hawkeye getting the best lines, and practically dominating the entire movie.
Seriously, if you haven't seen that movie yet, you should rectify that as soon as possible. Well, before that enjoy the video of Hawkeye crooning to the tune of Ed Sheeran's fantastic hit 'Thinking Out Loud':
https://www.youtube.com/watch?v=aQ27iS1mkuo