Facebook has begun rolling out video call functionality to its Messenger, which will allow face-to-face conversations between users. The new feature is available to the iPhone and Android platform in select countries including Nigeria, the US, the UK and 15 other countries. Other regions will get the feature upgrade "incoming months".
If you're using Facebook from Nigeria or any of the other select countries, you can start making video calls immediately. But first you have to update your messenger app to the latest version.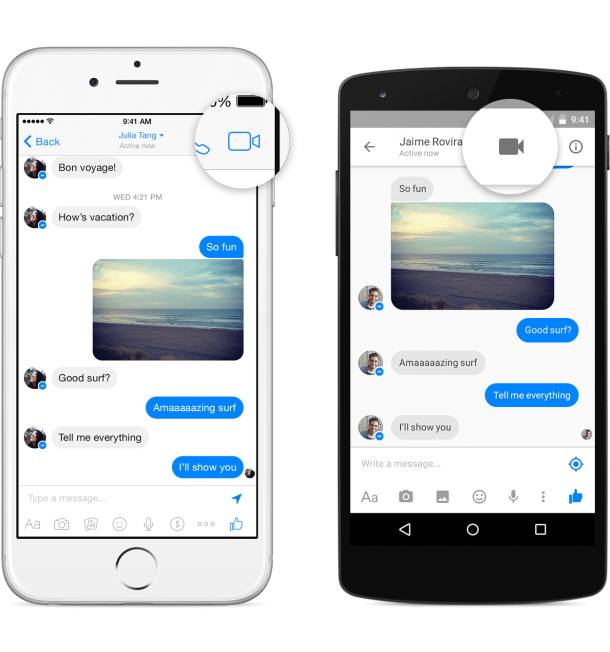 To make a call, just click on the video icon within the chat screen. Video calling is available across-platform. This means Android users can call iPhone users and vice-versa.
Facebook Messenger has gone through a lot of changes in the past including, most recently, getting a stand-alone website and the ability  for users to send and receive money (US-only). Adding video calling is just another attempt by Facebook to keep its over 600 million users constantly engaged with the Messenger app. Looks like Apple Facetime and Skype now have a real contender on their hands