According to the Nigerian Communications Commission, NCC, there has been a sizeable increase in the use of mobile phones in Nigeria; 142 million active lines as at February 2015 as against the 90 million lines in 2011.
And much of these smartphone usage numbers have been attributed to white collar workers and tech aficionados.
But have you ever wondered how the bartender or the house keeper or the delivery guy used their phone? Yes? good. No? Too bad, you're about to find out.
The CcHUB recently carried out a survey to discover how the much neglected blue collar workers interacted with their mobile phones on a daily basis. It took place over a period of 12 weeks around Lagos, Aba, and Abuja with over 6000 blue collar workers being interviewed. More than half the survey group (54.8%) earn a monthly income between NGN 20,000 – NGN 40,000.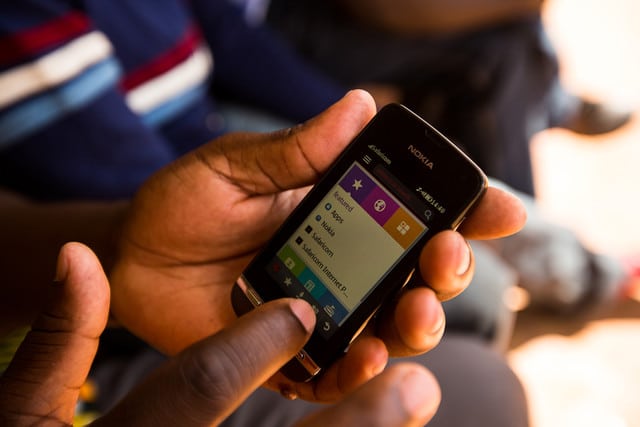 The survey was really rich and the findings were pretty eye-opening, but these were the highlights that really stuck out for me:
Nokia Phones are the leading choice
It's not that shocking. Nokia phones are notoriously affordable and undeniably sturdy. Nokia (41.4%) leads other phone brand by a pretty wide margin (Tecno 23.6%, Blackberry 12.1%, Samsung 8.2%) with 65% of the Nokia devices owned being non-smartphones.
People [still] make Phone Calls
I don't remember the last time  I actually made a call or bought credit for any reason other than paying for my data plan, but the survey states that Blue Collar workers are still quite big on calling with 61.8% indicating that phone calls are the most frequent activities on their phones.
Surprise! Facebook is still very relevant
I avoid my Facebook app quite religiously. I consider it where old acquaintances go to die, but from the survey of the 56.6% who subscribe for internet, Facebook (25.5%) is used the most. Whatsapp was really close with 25%.
MTN is the most popular mobile network
I found this extra shocking. I mean, I ran away from MTN's near-abusive network because I considered their plans to not be very pocket friendly. What I found even more shocking? Glo was the least popular.
Price Over Brand
No one does really. 48.6% of workers cited the cost of the phone as the main influencer when purchasing a new phone. With over 50% of blue collar workers earning NGN 30,000 or less monthly, it is perhaps not surprising that cost of phone is a major factor in choice of device purchased.
Data is Now A Basic Need
Data and Electricity. 56.6% of Blue collar workers subscribe for mobile internet worth at least 1000 naira. 83.9% of that number will buy between 1000 - 2000 naira worth of data while 1.4% will pay 4000 - 5000 for data.
Previous 'How I Use My Phone' editions have focused on market traders, professionals and university students in Nigeria. The pdf version of the How I Use my Phone: Blue-Collar workers infographic is available for download.
The insight that the data provides is pretty cool and detailed. Here's the infographic: