eTranzact International PLC, an African provider of mobile banking and payments services has recorded a Profit After Tax of N168.1 million in Quarter 1, 2015. The results, which have been officially received by the Nigerian stock exchange, represent a 91% increase from results posted in the same quarter last year.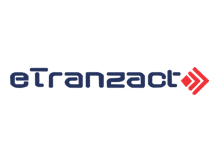 Our Company has experienced consistent growth in revenue and profitability over the past 10 years with transaction activity value, volumes and partnerships also experiencing significant growth in the last 3 years. Key to our growth has been setting key performance indexes around user experience, platform stability and technology development, and we plan to continue to do this- Mr Valentine Obi, CEO of eTranzact International PLC.
Following a very successful 2014, the company has announced significant partnerships with MasterCard, World Remit and other key global players in the payments space, and also gone on to strengthen its mobile banking, mobile money, remittance, and corporate pay businesses, making significant investment in technology and product development which have positioned it for further growth in 2015.
eTranzact will also for the first time be part of the Mobile Web West Africa 2015.