Why is Twitter trying to kill me? I wasn't anywhere near done with geeking out over the new teaser trailer for Star Wars: The Force Awakens before Twitter now had to go and drop exclusive Star Wars emojis. I mean, it really is a great year to be a geek.
The Social network decided to build anticipation for the already highly anticipated movie by teaming up with Disney and Lucasfilm to create custom emojis, which users can create using hashtags representing keywords associated with specific characters and legacy themes.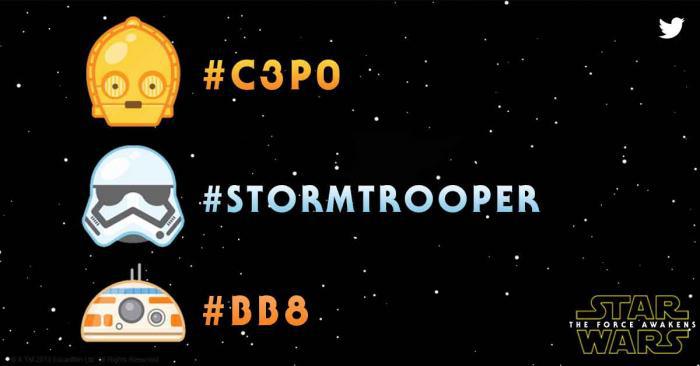 To tweet a Star Wars emoji, just post a hashtag of a selection of Star Wars characters and watch an adorable emoji appear. Twitter has a #C3PO, #Stormtrooper, and #BB8 hashtags. The emoji also appears next to themed hashtags like #StarWars and #StarWarsCelebration.
Although we did get C3PO and Storm troopers, I do kinda wish there was a Yoda emoji or an R2D2 one, but I guess we can't win 'em all. Anyway, excuse me while I go disrupt my timeline.