The 2015 edition of the Space Apps challenge Nigeria has come to a close. Team Akatsuki, which took on a robotics challenge, went home with the $3000 first place cash prize.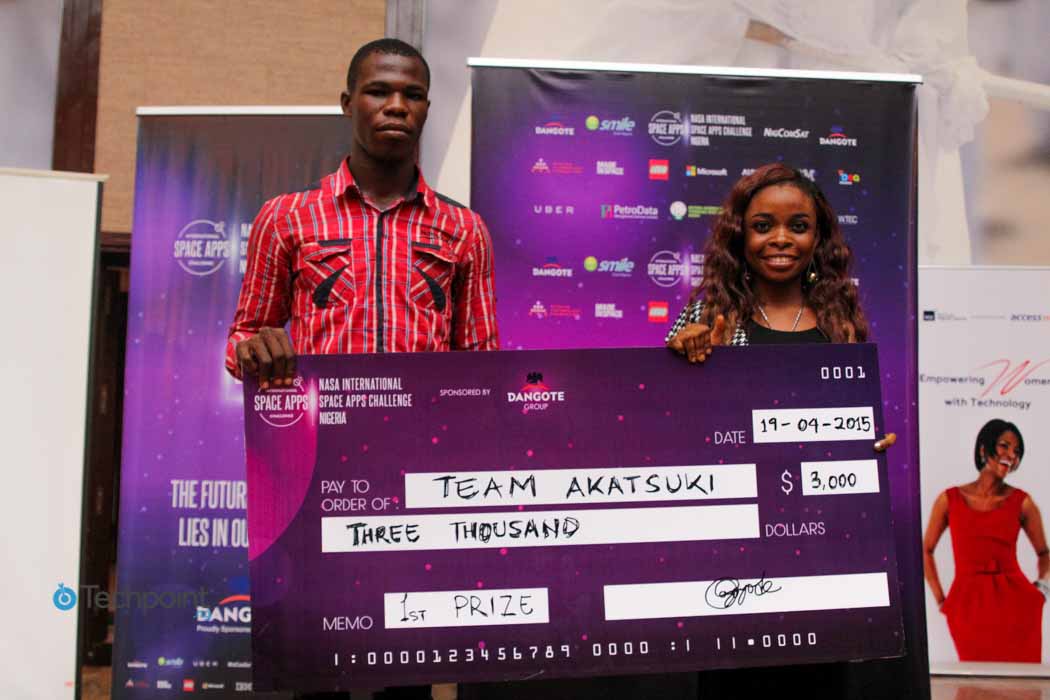 In second place, for $1500 was Team Gear. There was no cash prize for second runner-up, Team Landmark Replug.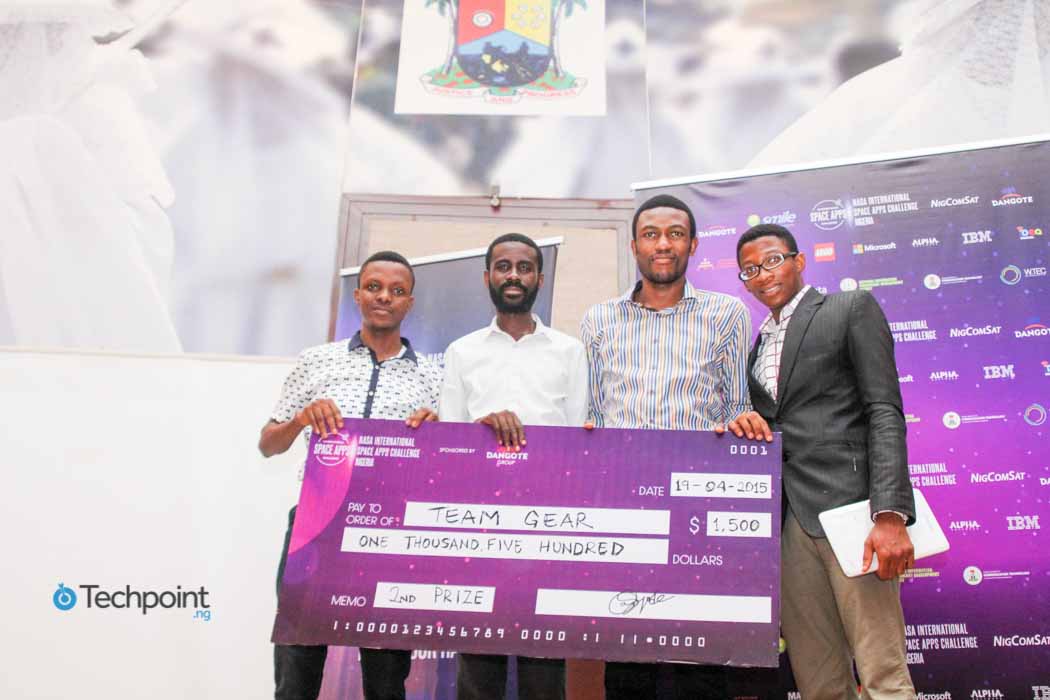 Made up 3 scientists ( 2 ladies and a guy) from the Hardware Research department of the University of Lagos, Team Akatsuki was 1 of only 2 teams which took on a hardware challenge; a first for the Space Apps Challenge and a validation that Nigerians have the capacity for globally relevant hardware solutions, where the rest of the world is moving on to from software.
Team Akatsuki built a robot they call "RockId", which is derived from Rocket Identifier.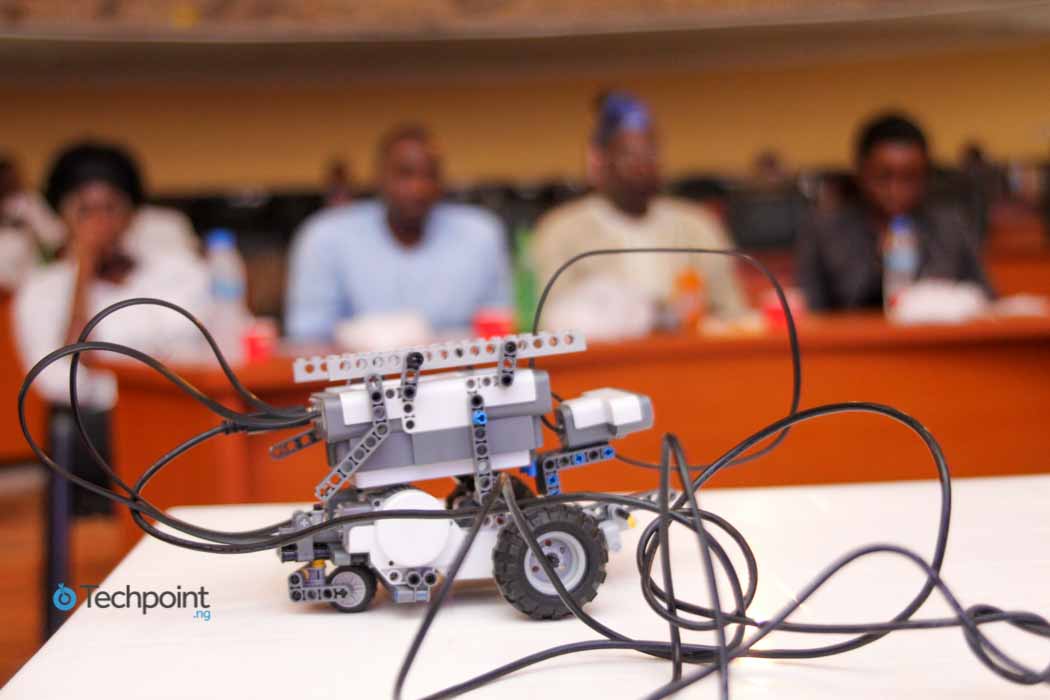 Rockid was built to assist astronauts and scientists to remotely pick and identify rock samples in space. The working prototype presented was able to identify items by colour, sense obstacles and also determine where to drop the items. According to the team members, while they had experience programming sensors, they had never worked with robots prior to the Space Apps challenge.
The Space Apps Challenge is an annual global hackathon that involved over 12,000 thousand participants from about 133 locations in this year's edition alone. Each participating city gets to submit 3 solutions from the top 3 teams to NASA. This means Team Akatsuki and the other 2 runner-ups will be joined by the top 3 from the Calabar and Ilorin hackathons to represent Nigeria in a pool of over 300 participants.
NASA will pick the top 25 teams to be flown over to the NASA Ames Centre to watch a Space X launch in November.