... straight from Naija.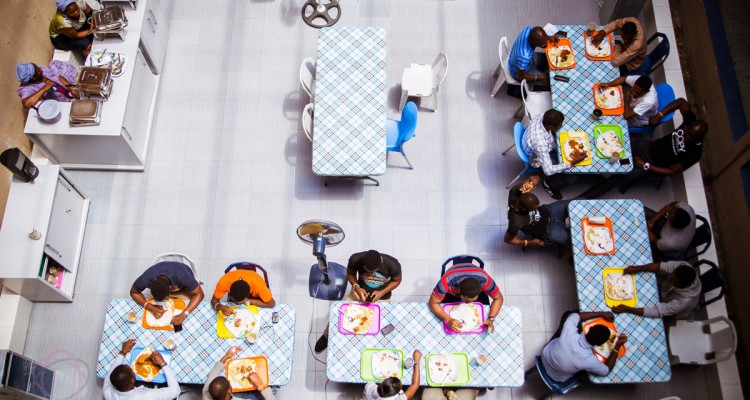 Traditional Nigerian offices can be rather stifling and uninspiring. Thankfully, a couple of Lagos – "Yabacon Valley" or "Silicon Lagoon", if you would – startups have begun to take a leaf from their Silicon Valley counterparts. We've toured our share of them so far this year. Here are the ones that stood out most in our minds.
This week on Techpoint
Uber has 'Luxurious kekes' plying the streets of New Delhi
Popular luxury ride-sharing company, Uber launches a new service called UberAuto in New Delhi, India. City dwellers can now order tricycle rides from within the Uber app. Someone remind Uber we have these things in Nigeria too.
Not just fast cars and pretty girls
Everyone, it seems, is a Fast and Furious fan. But we didn't think it was about anything more than physics defying car stunts and pretty girls. Until Nubi Kay pointed 10 startup lessons from the franchise.
Mobile first, or risk death
Ridwan Olalere tells us why every online business should embrace a mobile first strategy.
Disrupting the Nigerian Health Sector with technology
The All Purpose Medical Information System (APMIS) is perhaps the most extensive use of technology to aid the traditional health sector.
How online logistics works offline
We bring you some insight into the behind the scene magic that makes online logistics work in Nigeria.
The NASA Space Apps Challenge Nigeria is underway
And here's why you should care.
An idea for $25,000?
How much are ideas worth? The CcHub thinks about $25,000. Which is why the startup incubator is now welcoming innovative ideas in the key areas of governance, transportation, healthcare, education, food security and the environment, through its 'Call for Ideas' programme.
NIRA announces new .i.ng country code Top-Level Domain
The Nigeria Internet Registration Association wants us to keep shin.i.ng which is why they just recently annoucned the new TLD. Even more interesting is what NIRA has done with all that premium .ng domain money.
More news
IrokoTV Signs Exclusive Deal, Launches Two New TV Channels With Startimes.
WhatsApp Gets Material Design Facelift.
PushCV Becomes The Most Visited Job Platform In Africa.
The Abraaj Group Closes Third Sub-Saharan Africa Fund at US$ 990 Million.
Africa Innovation Foundation Announces The 10 nominees For The Annual Innovation Prize For Africa Awards.
No, Google is not the Highest Paying Tech Company.
Iron Man Confronts Ultron In New Avengers' Teaser.
The International Telecommunication Union is Hunting for Young Social Entrepreneurs, Startup Founders.
Kozi App Wants to be Your Career Companion.
What Do You Get When IROKOtv Meets Netflix? A Dedicated African Section On Netflix.
The Resurrection? Nokia Buys Alcatel-Lucent for $16.6 Billion.
There Are Over 142 Million Active Telephone Numbers In Nigeria.
Lost your phone? You can now Google it.
The NASA Space Apps Challenge is Underway [PHOTOS].
Boost Your Brain Power With WhizApp, Accept Our Challenge.
Snoop Dogg just invested in Eaze, a weed-delivery startup.
The Trailer for Batman vs Superman: Dawn of Justice Just Leaked.