A few months back, there was uproar here about how Nigerian developers are underpaid and there was a lot of argument about how there was a dearth of talent that could command the amount being requested for. So the battle here is majorly how to get the best talent which is obviously in short supply.
In other climes though, the companies are the ones trying to outdo themselves by offering perks that are almost unheard of in Nigeria and of course, tempt them more by offering more money in terms of cash or stock. Usually, the likes of Apple, Facebook and Google tend to try and outdo each other in this regard with most employees choosing them because of the perks rather than the cash.
However, other companies seem to have latched on to this trend and according to this new research by Glassdoor, the tech company that pays the most is not Google (which is not even in top 5), neither is it Facebook nor Apple. It is Netflix, the video-on-demand company that is based out of California. With over $4b revenue, $200m in profits and about 2000 full time employees (data from 2013 fiscal year), it is safe to say this is quite possible.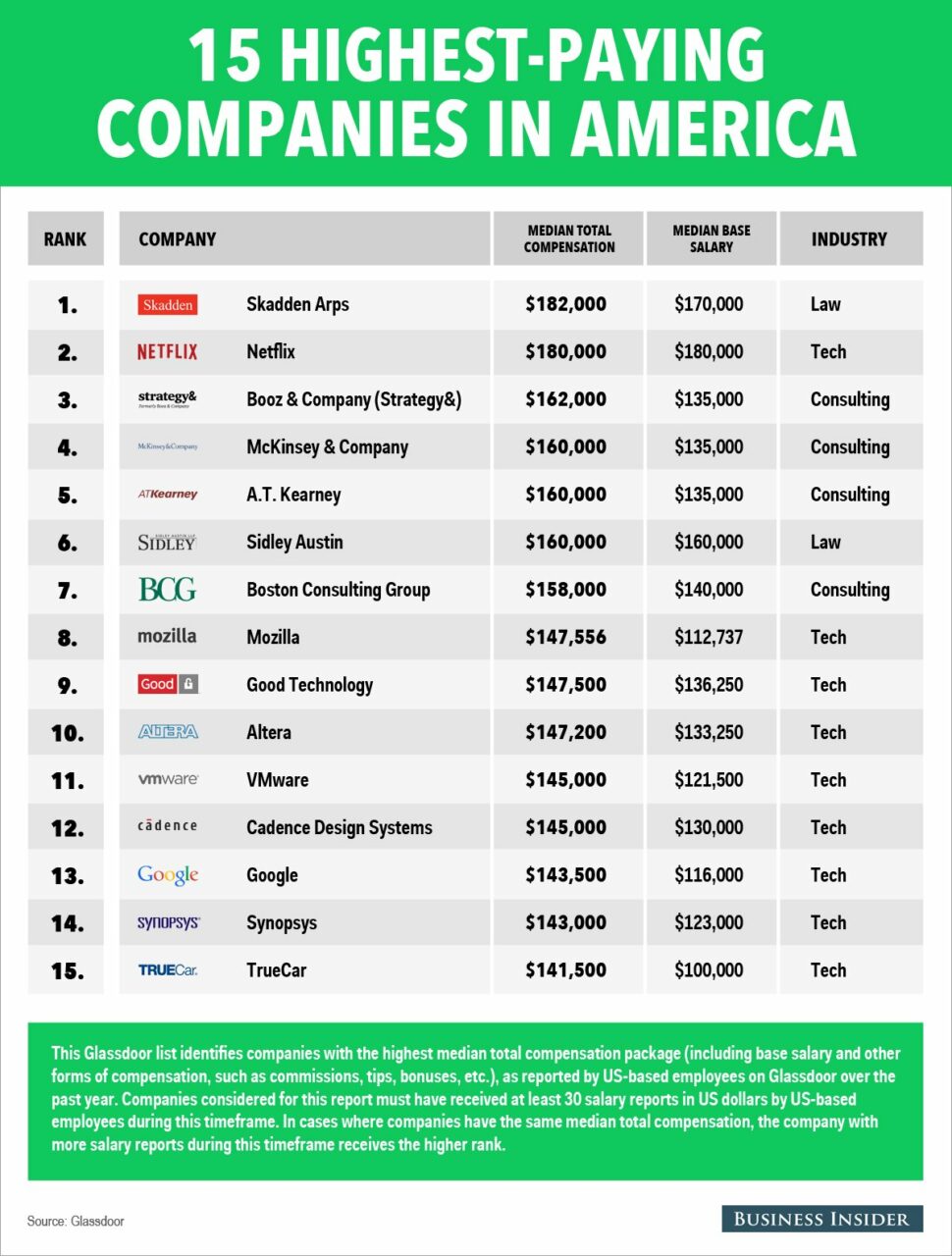 Mozilla is second on that list while Google is a far seventh. Other companies that make up the top 5 are Good Technology (a mobile security solutions provider headquartered in California too), Altera (a Programmable Logic Devices manufacturer) and VMWare (a cloud and virtualization services provider).