Nigeriavotes2015.com is a website that ran polls in the lead up to the 2015 Presidential Elections. Now that the Lagos 2015 Gubernatorial Election is barely 24 hours away, they have started a 'Say No To Tribalism' Campaign. This is coming off the heels of the controversial statement made by Lagos Monarch, Oba Akiolu against Igbos resident in Lagos.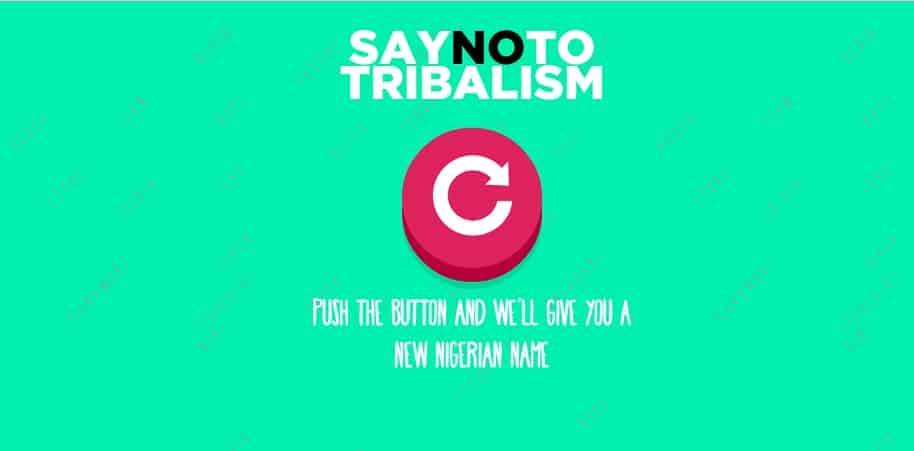 How it works is pretty straight forward. You push the  red button to generate a random Nigerian name for yourself, regardless of your original tribe.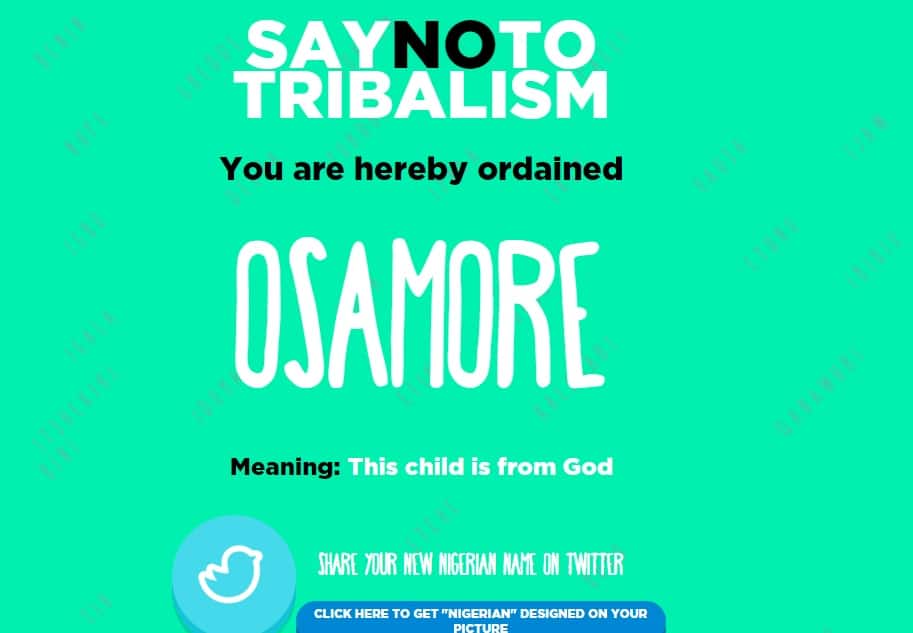 The whole point is to lay an emphasis on the fact that you are Nigerian first before you are Igbo, Hausa, Yoruba or any other tribe. To complete the rite, you have to share your new name on Twitter and get your followers to to the same.
My New #Nigerian name is Osamore, and it means This child is from God. Say No to Tribalism. http://t.co/FxaSnyWxBu

— Múyìwá Mátùlúkò (@MuyoSan) April 10, 2015
You also get to generate customised pictures of your Nigerianness, which you can also share to Twitter
Dear Nigerians, Please Say NO to Tribalism.
Politics is total B.S!
Make LOVE not WAR! #VoteNotFight #Nigeria pic.twitter.com/RMhDtofZbF

— Caroline Wabara 😏 (@carolinewabara) April 10, 2015
You can try it out the rechristening rite for yourself over here. Do tell us what you think about the 'Say No To Tribalism' Campaign? Is it inspired or yawn worthy?