"Asana is a beautiful tool, Prowork is a great tool, Slack is an awesome tool but Termii is a never ending network and family of ventures, teams and services."
My journey this week is into the world of Termii, a corporate networking and collaborating platform that's working at helping businesses improve office collaboration and boost productivity.
The idea for Termii was birthed after the founders tried out their hands on a social networking platform, which didn't get the anticipated traction.
Solutions
"We designed a simple UI to make the features hard to replicate and easy to use."
Speaking in a chat, the CEO of Termii, Gbolade Emmanuel, said the platform is designed to integrate social and business into platform of collaborative tools.
Some of the current features that the collaborative platform boasts of are:
Co-working: allowing users to create remote work space, invite colleagues and make use of inbuilt or third-party modules
Team Note: real-time document editing with two or more users irrespective of location
Staff Grouping: the platform gives room for members of staff to be grouped into different work spaces, thereby assigning specific tasks or assignments to specific group.
Task Assigner: this helps users allocate, schedule and share tasks, with specific colleagues or groups on the platform
Presentation Board: the board give users the opportunity to discuss and displace ARM charts, Vimeo or Youtube videos or slideshare documents with colleagues who can also assess same in real time.
Another notable solution is the enterprise version with which organisations can have features tailored to their specifications.
Emmanuel revealed that the company is working on some services which are currently in their beta phase, and are structured to improve revenue stream while boosting investors' confidence as well as the market relevancy.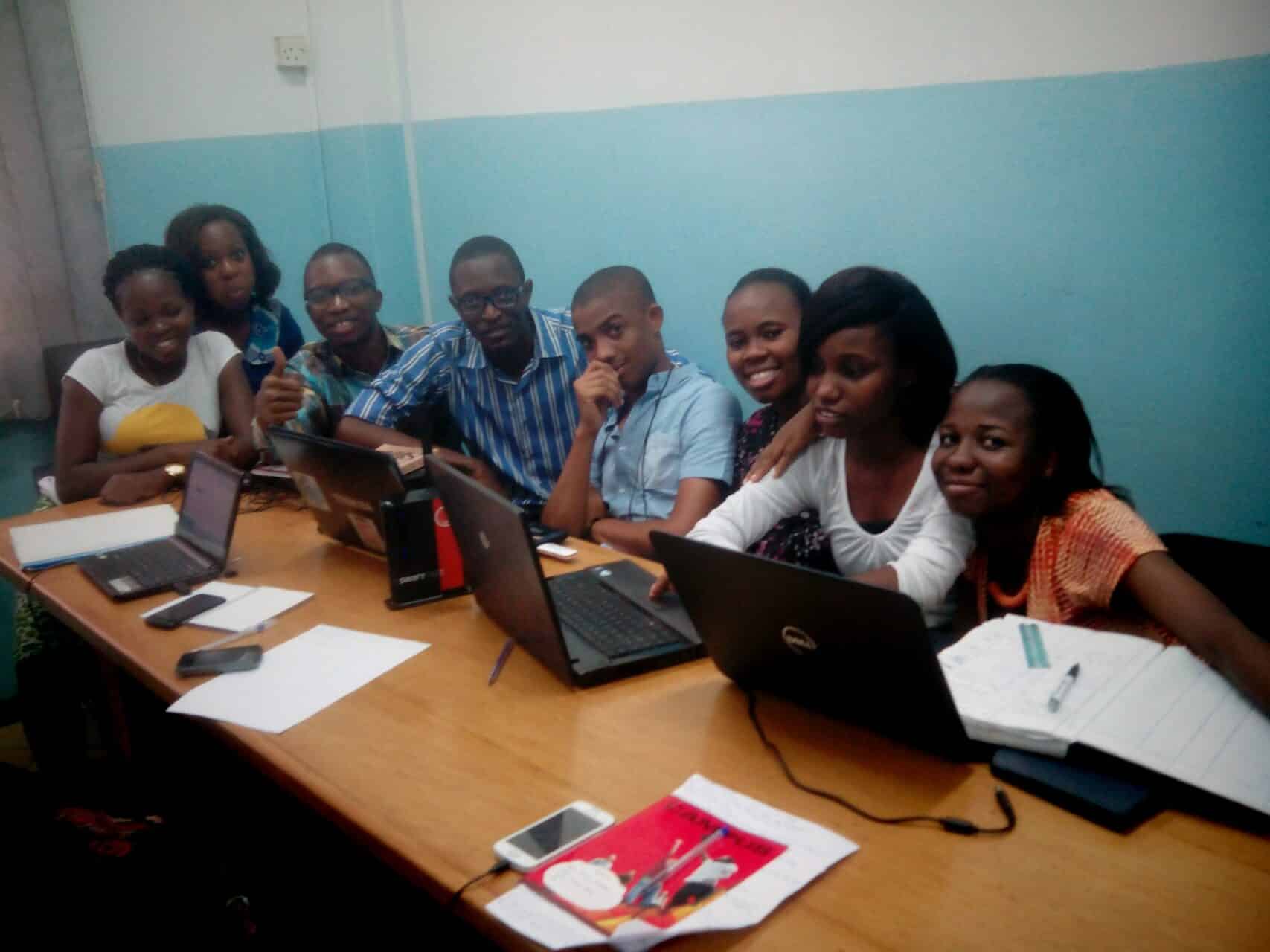 Challenges
Major issues that the startup sees as challenges include:
Market Education
Low internet penetration
High cost of production
Comparative Advantage
"Termii is more than a collaborative tool, we have a niche to ensure market relevance."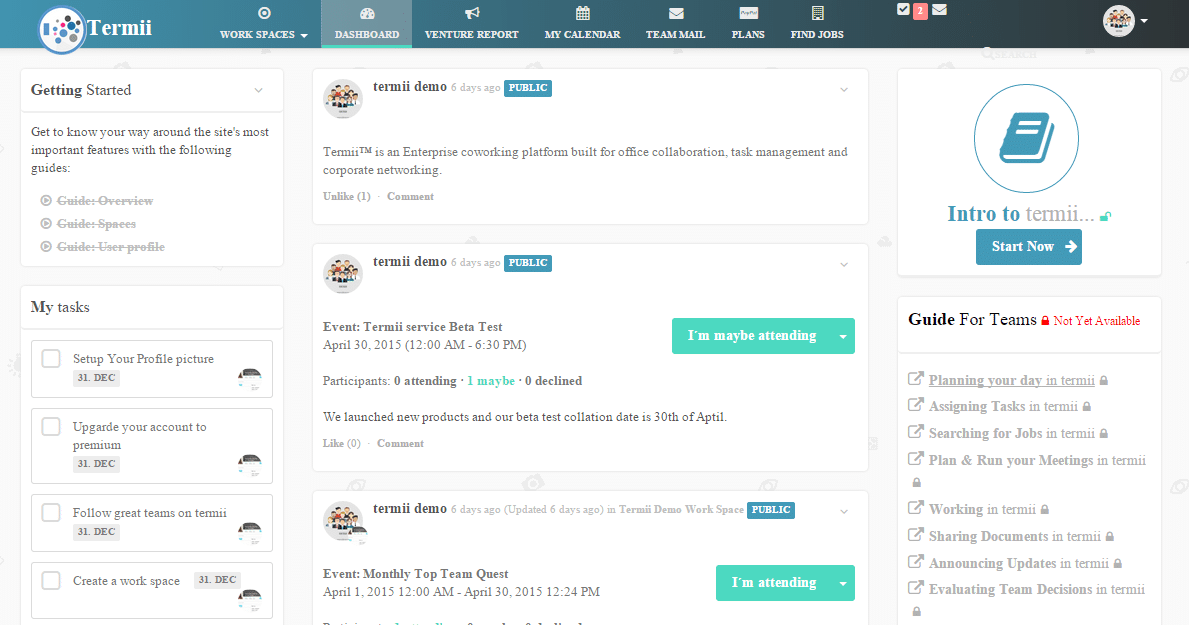 Enhanced collaboration: tools that enhance productivity especially for startups, ventures as well as organisations. With its enhanced notification feature, a team admin can 'scream' at team members who are yet to perform specific tasks. The platform also has an evaluating tool, allowing members to assess team decisions and also collect votes on discussions.
User showcase: aside just offering collaborative tools, the founding partner affirmed that a community of more than 1000 investors has access to stories as well as ventures' progresses of businesses using the platform.
Strategic Partnership: the platform partnered Newswire to offer ventures an opportunity to connect with more than 100,000 journalists and over 50 media outlets
"We don't just provide tools that help users increase their productivity, we also provide them with services that transform their ventures."
Funding
Till date the startup has been able to secure about $10,000 in funding which is excluding the office space provided by its investors, and the company is currently generating revenue, courtesy of its paying users. The company also reviewed its pricing, this is towards accommodating more users especially young and growing startups as well as retaining existing users.
The Future
"We are still far from perfect, we are still on bracket, coding night and day to improve our experience."
Talk of the future, the startup looks forward to helping more businesses boost productivity with its enhanced tools while also expanding into a large network of collaborative tools – to become the largest on the continent.
With its recently redesigned platform and market education strategies, Termii wants to penetrate the market and have on board startups and businesses who are interested in using the platform. Expansion to other countries on the continent is part of the aspirations of the company, top of which include Tunisia, Morocco, Kenya, Côte d'Ivoire and South Africa.