"Outdoor advertising isn't going anywhere, people still spend time on the road – in transit." – Tunji Alao
Next on the startup series is a journey through the cosmos of VacantBoards, a startup working out of the Co-Creation Hub in the heart of Lagos, trying to maximise unused outdoor advertising spots.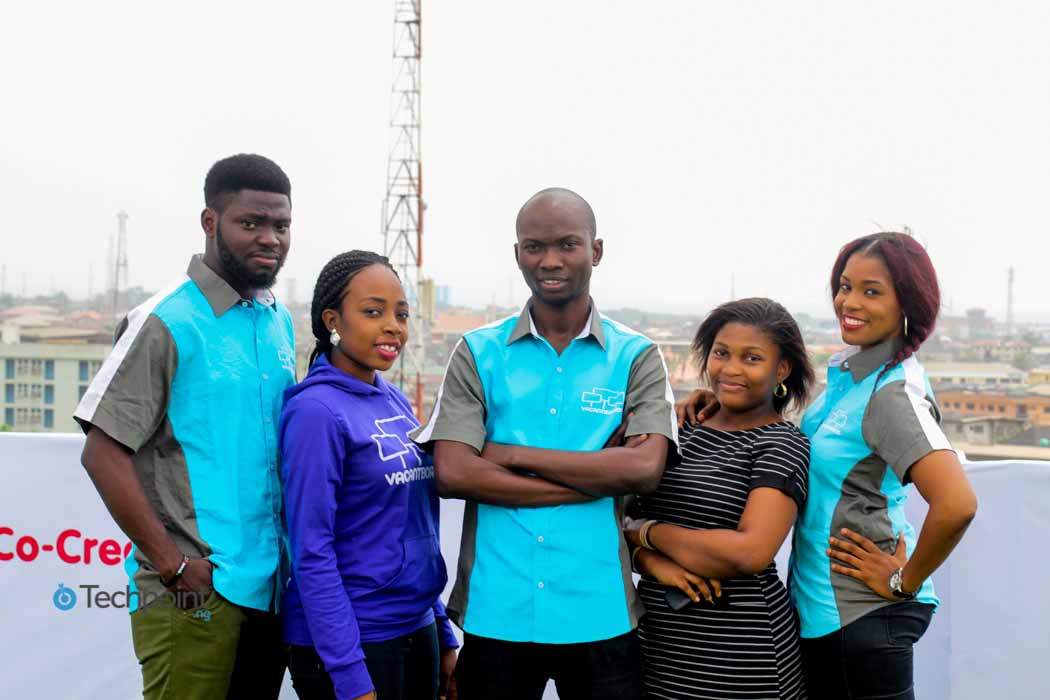 The Problems
Before April 2014, VacantBoards founder, Tunji Alao discovered the rate at which billboards and other outdoor advertisement facilities lay fallow. And the process of making use of the ad spaces is always cumbersome and takes time, so VacantBoards was birthed.
The idea of VacantBoards was born out of the need to reduce the number of unused boards in Nigeria and in Africa by extension while also providing value for both board owners as well as advertisers. There's also the problem associated with advertisers' inability to track their adverts on bill boards, on vehicles or other media.
Funding
VacantBoards initially applied for funding from the Tony Elumelu Foundation (TEF) but later settled for support from Co Creation Hub as an early stage investment.
"Choosing CcHub amidst other interested investors was a good decision; we are indeed grateful for the opportunity." - Tunji
Another source of funding for the startup has been revenue which is growing, according to the founder. And at the moment, the team is in talk with potential investors for possible expansion.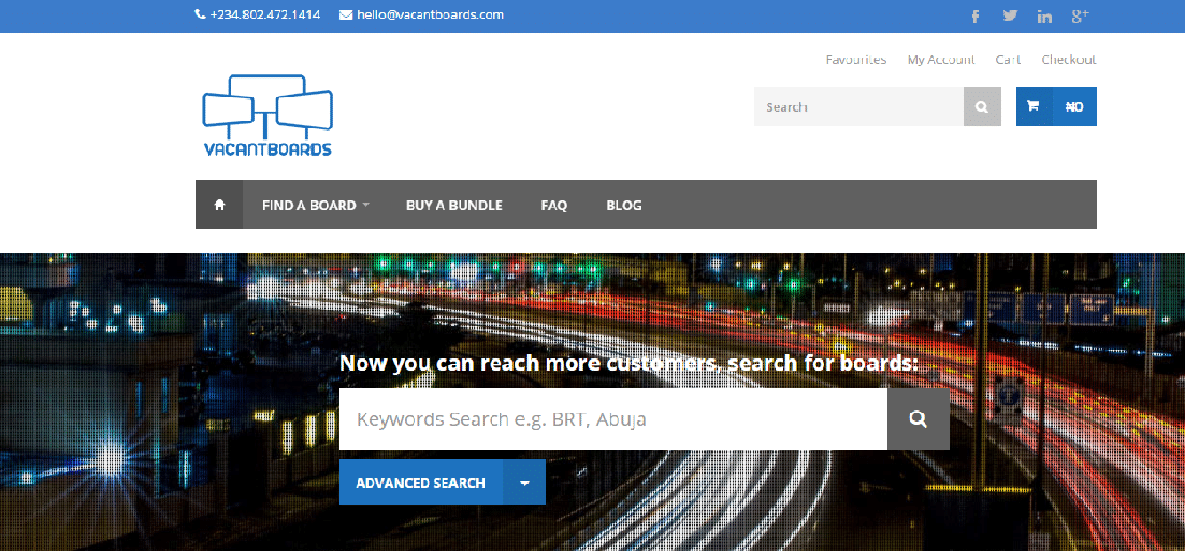 Comparative Advantages
Availability of wide range of vacant advert spots for advertisers to choose from
Provision of data and metrics to guide advertisers make data-driven decisions for an effective result
Value for money for both advertisers and spots' owners, and at a cheaper rate to advertisers compared to other players
Reducing the bottleneck in using outdoor advert facilities to the barest minimum
A DIY approach for advertisers, making it easier for anyone to place an outdoor advert without much hassle
Advert monitoring, tracking and analysis of campaigns to ensure value for money for advertisers
Challenges
Businesses still don't see the need to go online in the name of placing an outdoor advert
Price war between players in the industry - A case of another advert agency offering a cheaper price from which advertisers may never get full value for their money.
The notion that outdoor advertising is very expensive and hence it's meant for big brands
Strength
VacantBoards operates from Yaba with inventory in 26 states of the federation, boasting of about 1000 advert spots and 36 operators signed up on the platform across Nigeria. There are also few operator sign-ups from other African countries, details of which the founder isn't ready to give out yet.
The outdoor advertising media platform is working at increasing its inventory, serving more nations, and working with relevant stakeholders to improve the industry.
VacantBoards has in place an internship initiative which allows the company notice the strength of each employee in a bid to avoid pairing a task with the team member whose strength lies somewhere else.
Landmarks
Within a year, the startup was the regional winner of the IBM SmartCamps which, according to Tunji, was the first validation for VacantBoards. It opened up opportunities to meet international players in the sector and media mentions as well.
The startup also participated at Slush 2014 as one of the three startups representing Nigeria alongside Truppr and WeCyclers in Finland.
It might interest you to know that the outdoor advertising medium has an Android mobile application with which its users can make some money simply by using the app to give details of unused advert spot in their locality.
While the app launched with little to no initial buzz , there are renewed efforts to push the mobile app this year.
"A good team is the lifeblood of any startup," Tunji said while attributing the growth of the young startup to team-spirit of employees and cohesion.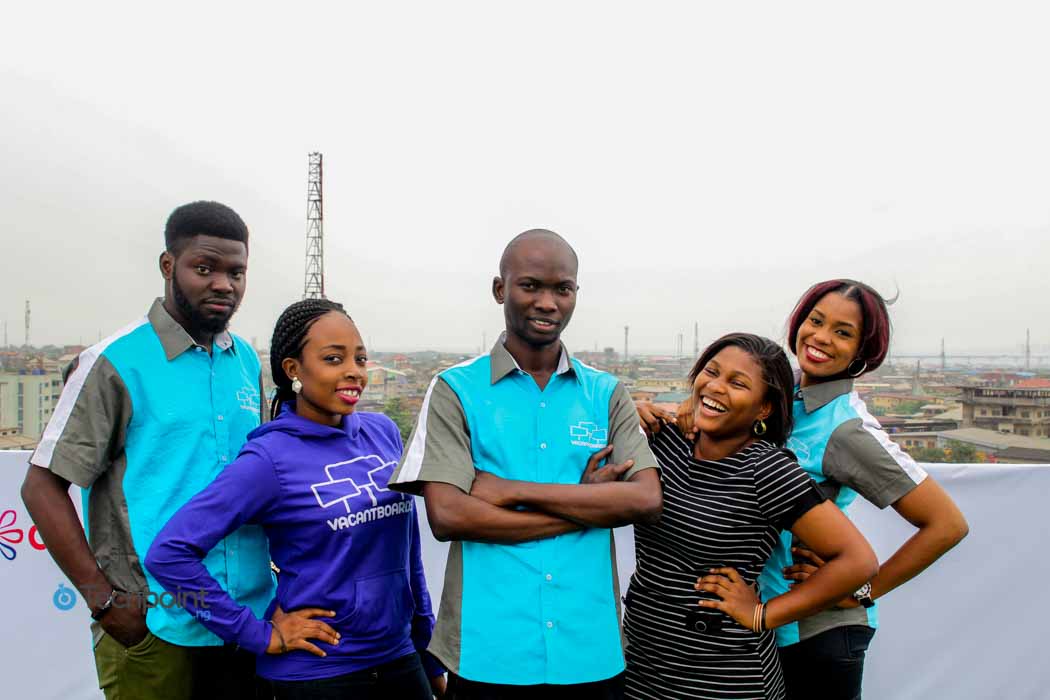 VacantBoards 2.0
The latest from the cradle of the online outdoor advertising marketplace is VacantBoards 2.0 with added features like ad cart, ad bundles, and advanced search feature. To top it off it all is that the latest version is a great improvement over the alpha version.
The Future
For the advertising marketplace, there are plans to have more operators on board from other African countries aside Nigeria. There are also initiatives in the pipeline for the startup to reduce the cost of placing adverts for advertisers while media owners are not on the losing side.
A note from Tunji Alao – "Advertising only helps good products."
"Doing business without advertising is like winking at a girl in the dark. You know what you are doing, but no one else does" -Stuart Britt
The Founder
'Tunji Alao is a graduate of Chemistry and also an alumni of Stanford University Venture Lab Technology Entrepreneurship class. With ample experience in Public Relations, which serves as a training ground for him towards VacantBoards, Tunji had a brief stint in IT Solutions, Real Estate, and Interior Design.