Microsoft yesterday announced a new Windows 10 preview for PC which includes the new Project Spartan browser that will replace Internet Explorer. The new preview release is currently available to PCs only. However when it finally launches, it will be available across all Windows 10 devices (smartphones, tablets and PCs).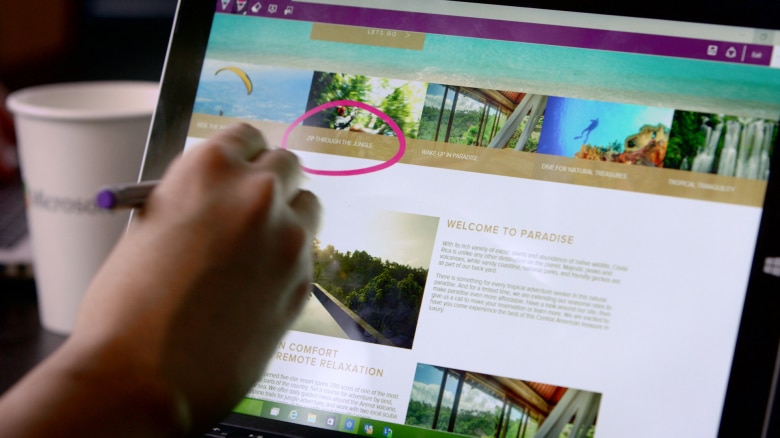 What users can expect from Project Spartan in this preview is a bold new design that is streamlined and puts the focus on the page, not the browser.
Project Spartan includes tons of cool and innovative features including:
Cortana is built-in and ready to assist: Cortana in Project Spartan is a personal assistant that helps make Web browsing easier for you, with whatever you're trying to get done. Cortana offers help at just the right moment, based on what she knows about the Web, about you and what you might be trying to do. She remains in the background but provides additional information when you need it, making browsing easier and more efficient. Cortana in Spartan will be available in the US versions of this build, and available more broadly later.
Inking and sharing so you can capture and communicate your thoughts: Everyone uses the Web routinely to share questions, thoughts, info and comments with friends and colleagues. Now with new inking capabilities, Project Spartan enables you to write or type directly on the page, comment on what's interesting or clip what you want – then easily share this "Web Note" via mail, or a social network. Researching and collecting information from the Web is just as easy, as you can save your notes directly to OneNote.
Distraction-free reading with Reading List and Reading View: Keeping up with information overload on the Web is one of the challenges that we all have to manage.  Project Spartan helps with a beautiful new Reading List to collect everything you want to read, including the ability to save any webpage or PDF for convenient access later, and an integrated, distraction-free Reading View that keeps you focused on the content.
A new engine for the modern Web: Project Spartan's new rendering engine is built around the idea that the Web "just works," while being fast, more secure and more reliable.
Microsoft warns that these features are still in an early and incomplete state.
Current Windows 10 preview users should start receiving notifications any time now via Windows Update  If you are yet to receive a notification, head to PC Settings, select "Update and recovery," then "Preview builds," and click the "Check Now" button. You have to be a Windows Insider to get in on this update. If you aren't already, you can signup here.