Your email address says lot about you—and not just your name. Your choice of domain can mark you out as tech-savvy, behind the times, nerdy, old or just plain lazy.
This Doghouse Diaries analysis places everyone into a group according to their email domain: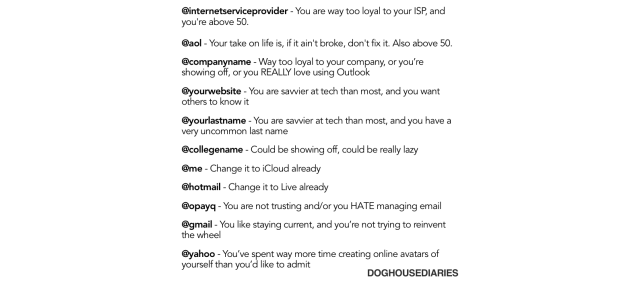 Do you agree with the analysis? Even if you don't, please retire your email addresses from secondary school. (>_> baby4real@yahoo.com)
Odunayo Eweniyi
Woman in Tech. Taking the African tech space, one step after another.
Send tips, Press Releases and your thoughts to info@techpoint.ng.
On January 22, 2022, be part of the largest gathering of innovators, startup founders, thinkers, programmers, policymakers, and investors in West Africa. Register free.