Mark Essien's online hotel booking platform, Hotels.ng is now offering a chance to win free hotel reservations to people who participate in the in the upcoming national elections. The startup is giving this incentive to encourage and improve participation in the coming polls.
Participating in the competition is simple, post a selfie of you alone, you and your spouse or you and your friends at any polling booth and upload to Instagram, Facebook or Twitter, using the hashtags #ElectionDaySelfie and #Hotelsng on March 28 and April 11 2015.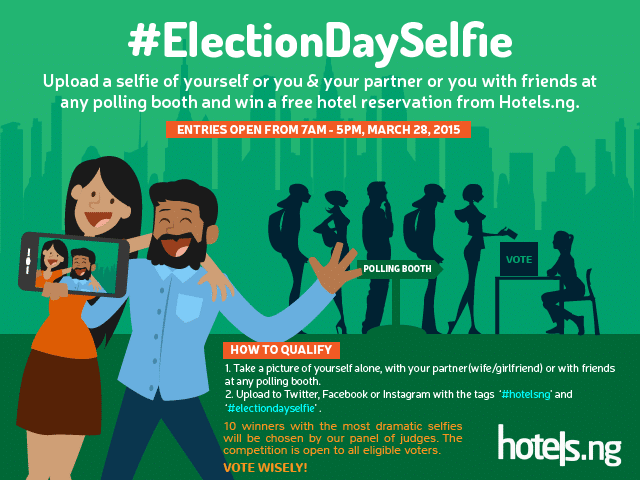 The startup has been in the news a lot this year; founder, Mark Essien made the Forbes' 30 under 30 list earlier this year and Hotels.ng announced their sponsorship of the first hackathon in Northern Nigeria, HackJos.