VC4Africa, an online community that helps entrepreneurs meet with investors,  has launched a new platform - Partner Pages - to help organisations target African startups better, whilst promoting partnership opportunities.
With Partner Pages, event organizers, accelerators, incubators and other stakeholders in the startup ecosystem can now engage with the VC4Africa community via branded pages published on the platform. The branded pages can be used to promote events, competitions and even collect applications.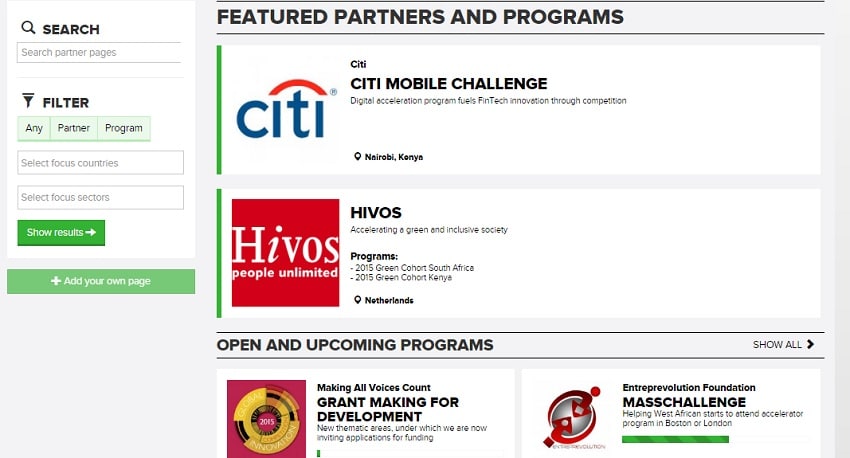 "Entrepreneurs don't have a lot of time and our job is to make their life easier. There are so many opportunities out there, and sure the entrepreneur wants to throw their hat into the ring for each one of them, but this should be possible with just a click of a button. Not a hundred forms that take an hour each. We can do so much better as an industry. Rather let the entrepreneur focus on putting together one great venture profile and then use this to access a growing number of programs and opportunities. The history and traction are there, so for selections committees or investors the job gets easier by the day", says Ben White, Founder VC4Africa.
Every Partner Page is given a unique URL (like (http://vc4africa.biz/yourname) and page owners can customise and moderate content. They also get to build a network of followers and receive activity updates.
The Partner Pages platfrom is entirely free and open to all stakeholders in the startup ecosystem inluding accelerators, incubators, co-working spaces, event & competition organizers and many more.