MTN today announced the rebooting of the TruTalk prepaid tariff plan. The new TruTalk plan includes cheaper base call rates, across all networks, and the return of "Family and Friends". If you remember very well, the old MTN Family and Friends allowed subscribers to call 10 preselected MTN numbers at special call rates.
With the new TruTalk plan subscribers can now call 11 preselected family and friends - "The First 11" - at 11 kobo/sec, right from the first minute. What's more, calls to any number (MTN or not) outside the "First 11" are charged at 20 kobo/sec, MTN-to-MTN and 26 kobo/sec off-net, on the TruTalk plan.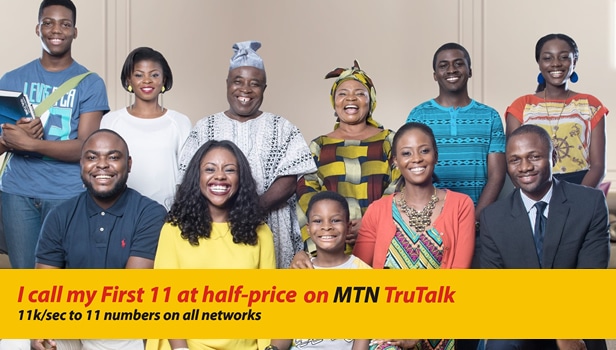 For all the talk about Telco 2.0, this move by MTN is proof that voice still matters as much as data for Nigerians. As MTN GM Corporate Affairs, Funmi Onajide, appropriately attests:
Whilst it is true that this industry is gradually moving to Telco 2.0 - the focus on data and digital services - we also realise that there is a need to make it easier for people to talk, because we Nigerians like to talk. So although at the moment, data is the crown-prince, voice remains king.
But a couple of questions come to mind. What does MTN stand to gain by offering this plan? Are there limitations to adding contacts on your list? The old Family and Friends also let you swap favourite numbers on your full list, but at a rate of N50 swap. Does the same apply on the new TruTalk plan?
Well, according to the MTN website, you will be charged N50 if you attempt to delete and replace anyone on your first 11. It also clearly states that you're only allowed to add a combination of 8 MTN numbers and 3 other numbers or all 11 MTN numbers. I tried it out myself, adding over 3 non-MTN numbers and this is what I got: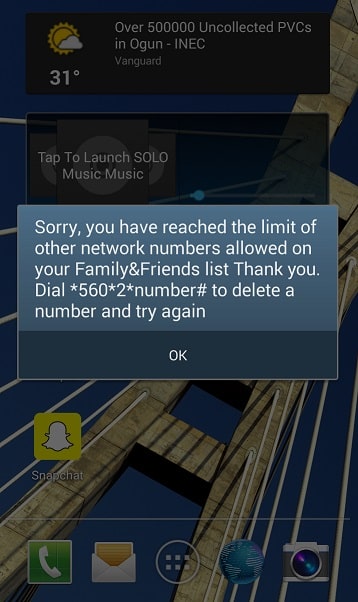 I guess that answers it; no you can't add more than 3 non-MTN numbers of MTN TruTalk.
Nevertheless, things are looking good for the average subscriber, who will most likely not pass off an opportunity to call 11 frequently-called numbers -- even if only on the MTN network -- at cut-throat rates.  One can expect the other telcos to try and follow suite with competitive tariff plans. In the end, customers win.