One of the leading financial institutions in Nigeria, Diamond Bank incorporated the fingerprint recognition feature into the Diamond Mobile app. This was achieved using the new iOS Touch ID feature, and allowing the users of the app to log into their account's with their fingerprints.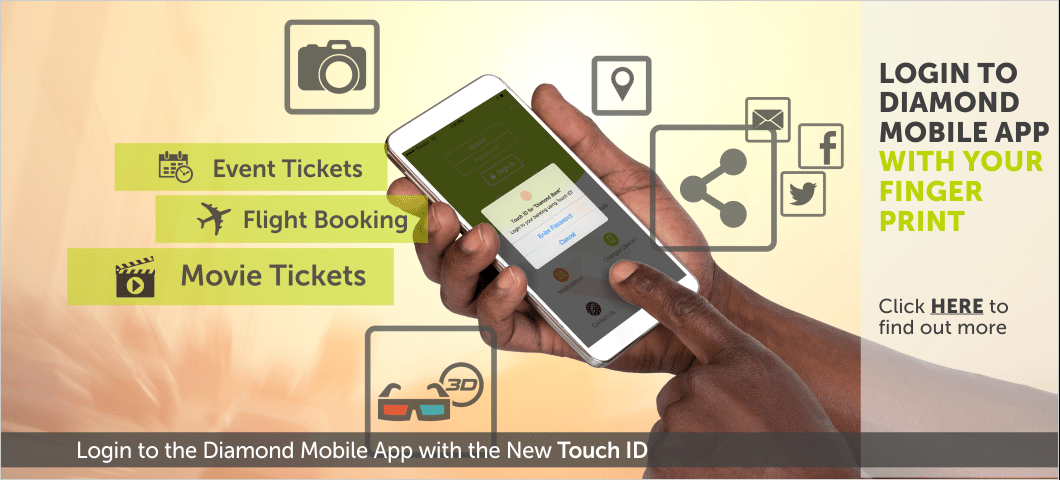 We are pleased to announce the launch of the Touch ID feature on the Diamond Mobile app. This means that Diamond Mobile app users that have iOS devices can now login to their accounts with just their fingerprints as an alternative to entering a User ID and Password. - Ayona Trimnell, Divisional Head, Corporate Communications, Diamond Bank
The Touch ID feature on Diamond Mobile app is available on all compatible Apple iOS powered devices...ergo iPhone 6 and iPhone 6 Plus.