UPDATE: The @NotGoodluck account, from yesterday night, is now back up and intact! So the inference should be that revealing the supposed administrator of the account led the person to deactivate the account. Thank God he had a change of heart. We say welcome back to the best parody account since Chuck Norris'.
About a week ago, Muyiwa wrote a sort of prophetic article (considering current events) asking if parody accounts like @NotGoodluck and @ThisIsNotBuhari should be banned.
Last week, after a particular risque headline by the Daily Times about the Bomb Blasts and gunshots at an APC rally in Rivers state, "Amaechi Fingers Patience Jonathan", we all waited for what the parody account, @NotGoodluck, would have to say.
Well he did have something to say, but not before the handler had mistakenly tweeted it with his own personal account, exposing himself. After the mistake by @IamSupervillain, the tweeter most people already guessed was behind the @NotGoodluck account, the account disappeared.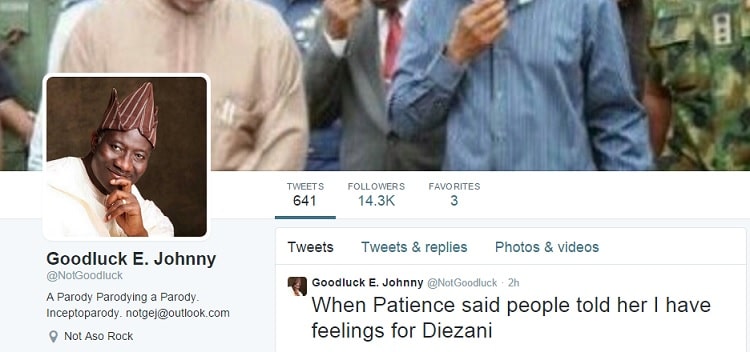 Well @NotGoodluck wasn't banned but it might have been suspended or deleted by the administrator(s). What happened to the account is anyone's guess. Was it suspended, reported as spam, deactivated? Be my guest.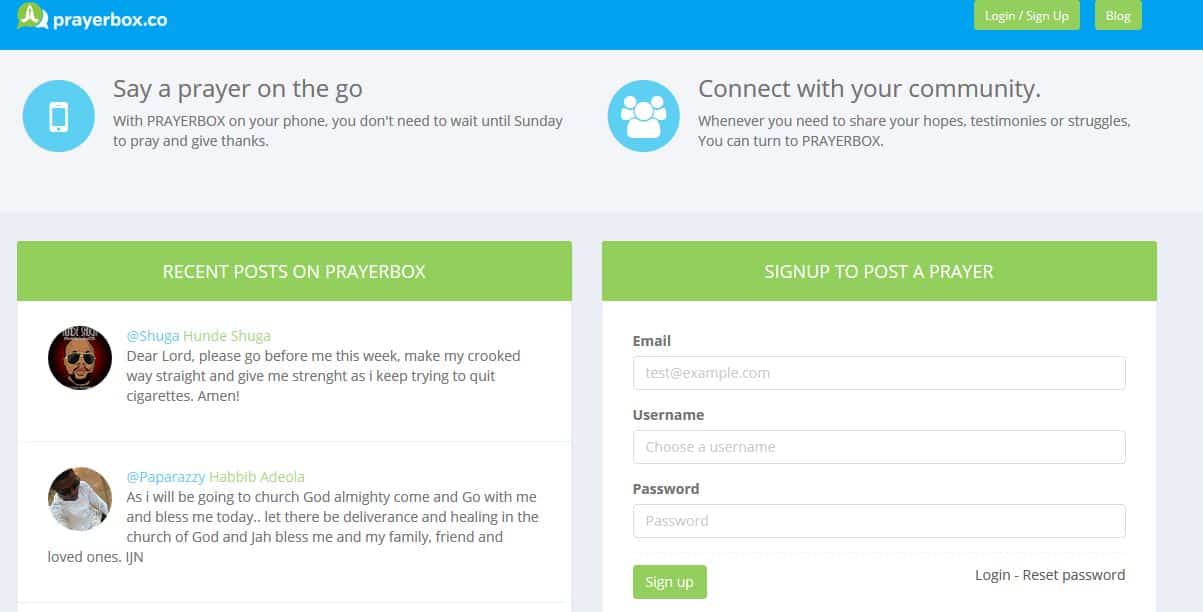 And guess (or prophesy), we did.
so jonathan called the twitter head office and asked for the suspension of @notgoodluck cause I'm sure no nigerian reported that account.

— seltsam (@DieuBizarre) February 22, 2015
Everyone, including me, seems to be genuinely upset by the disappearance of the account:
Wait, @NotGoodluck is gone? Whyyyyy?????  — KA | drasatrust.org (@KwamiAdadevoh) February 23, 2015
Today I hope to ask Twitter about NotGoodluck. Without freedom of speech, we are nothing! — Editi Effiòng (@EditiEffiong) February 23, 2015
Theories? 1. Reported en masse as spam? 2. Deactivated? 3. Deactivated due to fear? Bring it back FFS. pic.twitter.com/VmWW9l6rkJ — Betelgeuse (@TheVunderkind) February 22, 2015
An obviously fake unfunny imitator, @not_goodluck  showed up  today, trying to ride on the wings of the scandal, reminding me that you either have it or you don't; it, being stellar comic timing.
"@Not_goodluck: You people Though I was gone, but I'm back and better...!" I liked the old account better, he spoke good English

— Papa Zoe (@odunayoodewole) February 23, 2015
I really hope the funniest parody account on Nigerian twitter isn't gone for good.
In other news, the Social Media Week Lagos has started today. Our twitter account, @Techpointdotng, has been live-tweeting the events all day. And you can register to attend the events!