This morning, we announced the launch of the Dial-4-home, an offline service for house-hunters for its users in Kenya looking to find ideal homes using their phones; and now the service has launched for Lamudi users in Nigeria too.
The Dial-4-Home hotline has been developed as an extension to Lamudi's market-leading Internet platform to extend access to the country's largest database of properties to the estimated 50 million mobile users in Nigeria who do not have access to the internet via smartphones and tablets.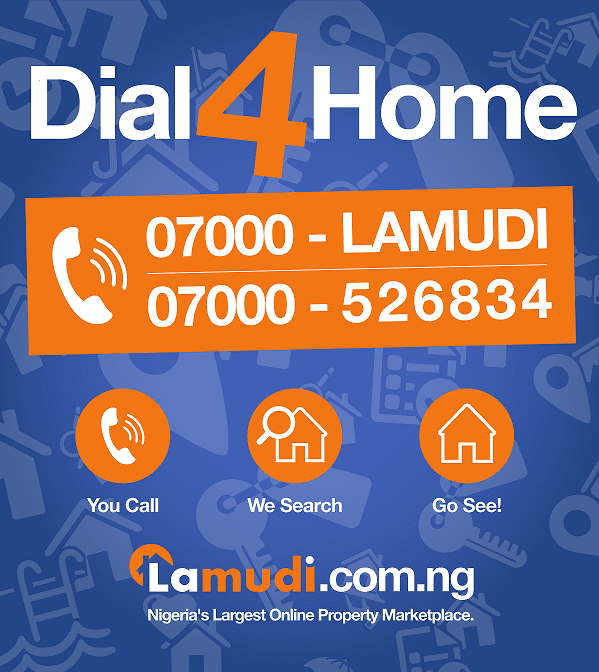 "Ever since our launch just over a year ago, we always had the intention to bring Dial-4-Home to the market. In 2014 we focused most of our efforts on building the broadest possible database of properties, real estate agents and property developers to ensure maximum customer choice. Now we are extending that choice to as many Nigerians as possible," Mr Ejimofo, Managing Director of Lamudi Nigeria said.
By calling the Dial-4-Home number, house-hunters can inquire about properties for sale or rent. Users will be able to get over-the-phone access to listings from over 7,000 property agents and developers who currently list their properties on the Lamudi Nigeria website.
To find your dream property over the phone, call the Dial-4-Home hotline on 07000 526834
Monday - Friday: 8am - 8pm
Saturday: 10am - 5pm
Sunday: 12pm - 5pm