I really love biopics. I don't even have to be a fan of the person whose story is being told to fully appreciate the beauty of a biopic. I mean, I can't stand Mark Zuckerberg (he really just seems like an awful person) but The Social Network is still one of my favorite movies of all time.
So you can't even imagine how my heart leapt for joy when I heard that Universal Studios is set to release its Steve Jobs biopic on the 9th of October. The truth is I'm really just  glad that everyone is pretending like the horrid 2013 'Jobs' starring the extremely average Ashton Kutcher never happened.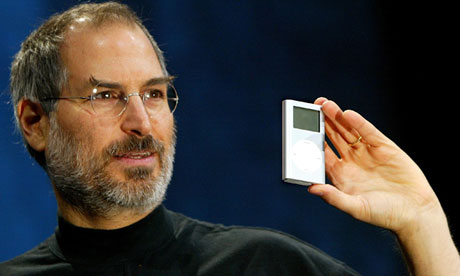 Written by Aaron Sorkin, the brilliant mind behind The Social Network (This will surely lead to a lot of comparisons); directed by Danny Boyle, the masterful hand that gave us Slumdog Millionaire; starring Oscar-nominee Michael Fassbender (an actor who never ever disappoints) as Steve, and the wonderful Seth Rogen as Wozniak. This dream-team is enough to make even the most skeptical hearts hopeful for a cinematic masterpiece or something pretty close.
Advertisement
I'm already calling it, this movie will be nominated for Best Picture, Best Actor (maybe even Best Supporting for Rogen), and Best Director Oscars come 2016.
---
Newsbites: Spotify in Africa
---
On March 25, 2021, Techpoint Africa will be hosting the brightest minds in decentralised finance/crypto at the Digital Currency Summit tagged "Building the money of the future" Click here for more details, registration and sponsorship. Location: Fourpoint by Sheraton, V.I. Lagos.
---
Writer & Content Strategist.
Comments