I have been following a micro-blog (Humans Of New York) on Instagram and Facebook since 2014, and I love the inspiring photo stories of random people on the street of New York, that they share.
Humans of New York was founded by Brandon Stanton, a former bond trader in Chicago. Its explicit goal, at its outset, was to capture a photographic portrait of every single person who inhabits New York City.
Recently, he shared a story of a boy (13-year-old Vidal)that changed the entire face of the blog and moved more than 34,000 people from everywhere in the World to donate more than $1,000,000 dollars within 7 days to the school Vidal attended, Mott Hall Bridges Academy. The budgeted fund set to be raised was $100, 000 to send the children to Harvard.
And the hero Principal that inspired the boy is Ms. Nadia Lopez.
//
The story has been reveling different side of struggles and give people a lot of platform to appreciate their teachers. The series came close to home for us, when they put Nigeria on a map as a country with passion for education as a Nigerian teacher in the school shared her story.
Ms. Olagunju also teaches at Mott Hall Bridges Academy in the under-served community of Brownsville, Brooklyn.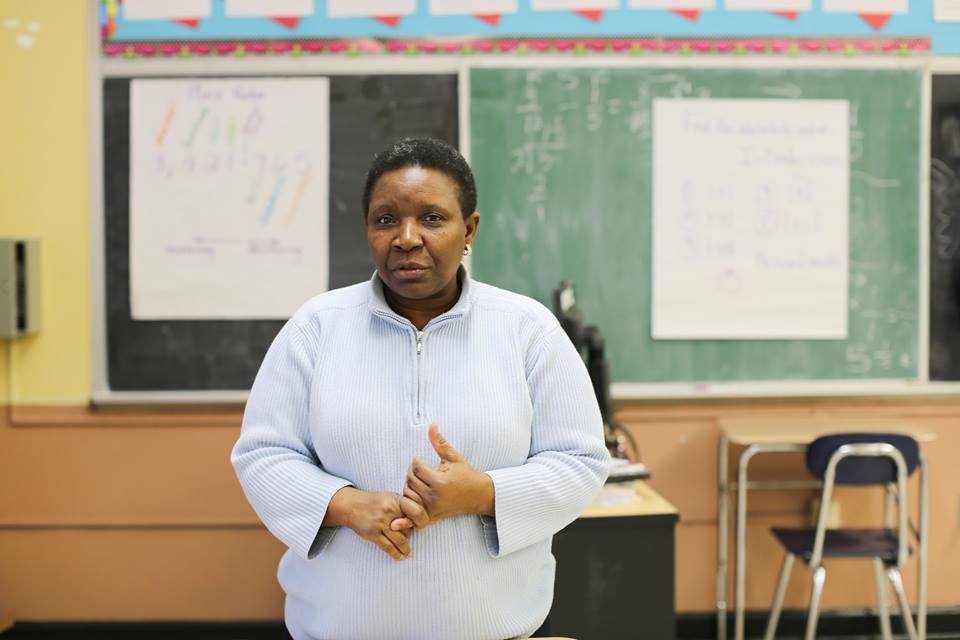 "I was a teacher in Nigeria. I had 41 students in my classroom. Most of my students in Nigeria had no shoes, no clothes, no food. Nothing, nothing. But they wanted to learn. They showed up every day wanting to learn. When I told my colleagues that I was going to teach in America, they said: 'Don't do it. The students there don't want to learn. They will scream all during class.' In a way,

they were right. My classrooms in America were much different than my classrooms in Nigeria. There were fewer students, and more resources, but there was not the same desire to learn. I've had to learn to teach motivation. And I've found that the only way it can be done is to show it myself. I try to teach each child as if they were my own. If the students see that I am trying my hardest every single day, many times they will respond by increasing their own effort."
//
 Humans of New York is one of the Internet's runaway success stories and hey, we hope it makes it's way to Nigeria.