If you're anything like me, then whenever you'd come across a Kaymu ad, you have either rolled your eyes in disgust or turned away in doubt. If this is true, then like me, you'd have greatly misjudged them. Truth be told,  I have kind of always saw Kaymu as an e-'bend down select' store, mostly due to their ridiculous offers, but the truth is Kaymu is really a site for the people.
I wrote an article a couple of weeks ago proclaiming the rise of peer-to-peer commerce in 2015, and at the time I didn't even realise that Kaymu was essentially leading the charge, and now that I do I will definitely be paying more attention to them, and I think you should too.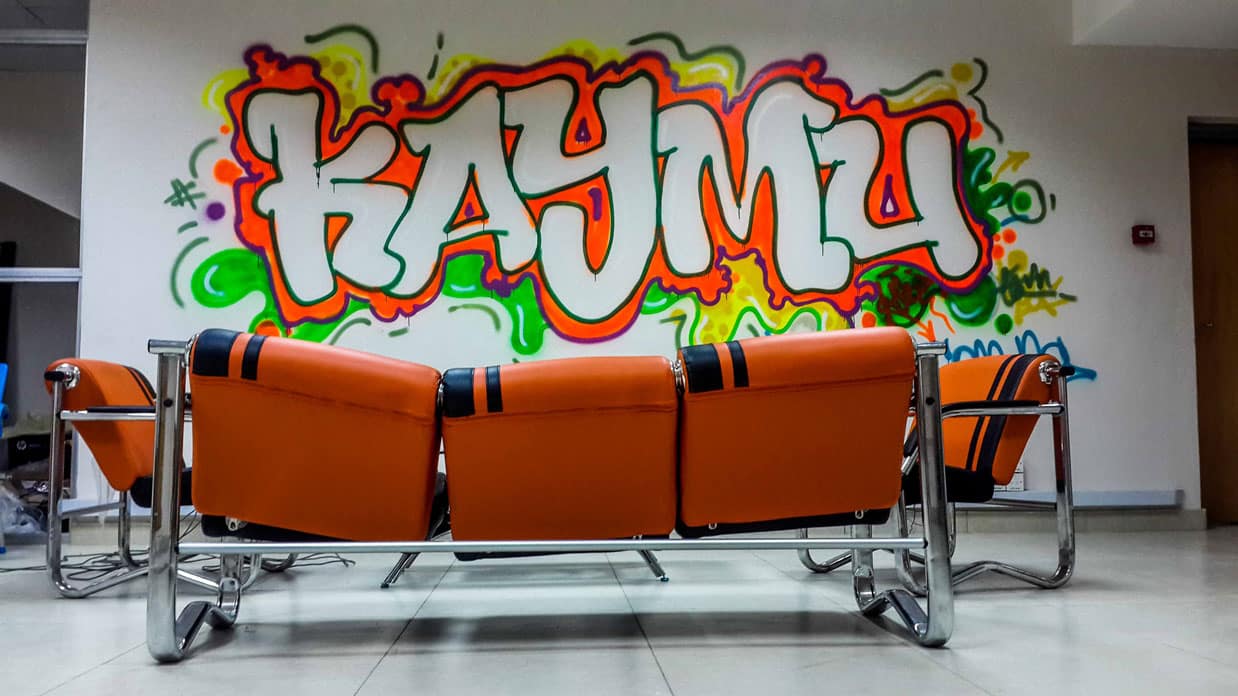 Maybe it's the pleasant staff - and free food - that is currently clouding my normally unbiased judgement, but after the Kaymu–organized media gathering I attended yesterday, I got a better understanding of how they run, and how they intend to move forward.
Growth
They wouldn't give us any specifics, but they did tell us that they currently have over 10,000 active merchants on their site dealing in a wide range of merchandise. The great thing is that about 98% of the merchants on the site were actually invited personally, not through ads. Kaymu is presently interested in growing their network and they are using a very hands-on approach.
Commission
Almost every media representative present yesterday seemed poised on getting them to admit that they weren't making any profit. Well they never said it directly, but presently Kaymu isn't officially collecting commission from any of their merchants, they are more interested in growing their sellers' network. They do send out invoices to kind of remind the merchants that this is what you should be paying (hence pointing out how much they are currently helping them make) and to also kind of prepare them for what they should expect to start paying whenever [Kaymu] decides to start collecting commission. They did say some merchants still pay commission regardless, just to show their appreciation (didn't think Nigerians were capable of passing up free stuff).
Problems
Like every startup they do face problems, and for them the biggest they claim to face is the education process involved with integration the technologically illiterate merchants. Since they go out to personally to meet merchants and teach them the benefits of having an online presence, they still have to teach those who take the bait how to operate online, and that process is a pretty big hassle.
Distinction
In case you're thinking  "what's the difference between them and OLX or DealDey?" like I was until yesterday, they were very happy to clarify.
Unlike OLX, they actually follow up. They call merchants to verify authenticity, and they also call buyers to measure their satisfaction. If they find out a merchant isn't meeting up to their expectations, they kick him/her off the site.
Unlike DealDey, their sales are consistent. DealDey does Flash Sales, but since Kaymu deals directly with wholesale and retail merchants they promise great deals across board. This was the reason they didn't participate in the very popular 'Black Friday' phenom that took over Nigeria's e-commerce scene a while ago. "For us every day is Black Friday" a representative said.
So, if you have anything you want to sell (they work for individual sales too, not only bulk sales) you might want to give Kaymu a try. They've certainly won me over.