The 88mph DealWeek is a 1-week sprint for 88mph and entrepreneurs turned investors to advise and invest in the most promising startups, where those selected to participate can receive between $25k and $250k.
88mph has gathered quite a range of founder-investors to evaluate and invest in startups, so we thought you might like to know who they are, what they have done, and what types of startups they are looking to put their hard-earned cash into. With backgrounds from digital advertising, e-commerce, online media, VAS, SaaS, marketplaces, mobile payments, consumer web, not to mention starting, scaling, exiting, and investing in online and technology businesses, we think its safe to say that in addition to capital, they bring a tremendous amount of value to any startup looking to build a great business in Africa.
Here's a quick run down of their domain experience, and what they are looking for in startups:
Kresten Buch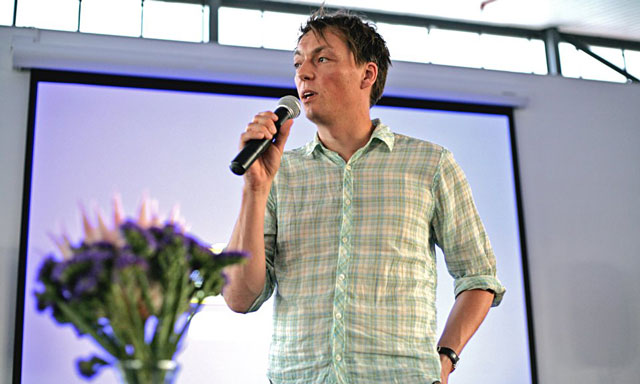 Founder experience
Brought Australian betting company, CenterBet, to the Scandinavian market, and grew it to generate over €200M in revenue during 1997-2001. Started Statman, a sports data collection company, which he sold to Betgenius in 2006.
Investment experience
To date has made 34 investments through 88mph, and 9 through 440.ng. Some investments include fintech business Apex Peak, digital content marketing startup 8bit, Kenyan bus ticketing company BookNow, and Gingerbox, a fresh food delivery startup in Nigeria.
Expertise and area of interest
Looking to invest in consumer internet and marketplace startups, fintech, and products or services that make the world more transparent.
Chika Nwobi
Founder experience
Driven by the sudden deregulation and privatisation of telecoms and other industries in Nigeria, Chika returned in 2001 to start MTech PLC.  As a co-founder and CEO, he led it to become the largest mobile content company in Africa with operations in Nigeria, Ghana, Kenya, Tanzania, Uganda and Ivory Coast serving the likes of MTN, Glo, Airtel, IFC, Ford Foundation and Nokia. He remains a major shareholder and a member of the board of directors.
Investment experience
In 2010, Chika started L5Lab, focusing on building companies, and seed-stage investing. His portfolio includes Jobberman, Cheki.ng, and Kamdora. Jobberman is now Africa's largest jobs portal and Cheki is the leading online marketplace for cars in Africa. In 2014, L5Lab entered a joint venture with 88mph, starting 440.ng – investing in 9 early-stage startups and running an accelerator program in Lagos.
Expertise and area of interest
Can support startups with his experience developing profitable partnerships with telcos in Africa, building marketplaces in highly fragmented industries, and building teams by finding & supporting high performance talent. Especially interested in startups that build technology which can enable other businesses to grow and reach customers more efficiently.
Of course there are more investors and founders involved in DealWeek - Martin Diessner, Neil Emerick, Wayne Gosling, Daniel Guasco and Hannes van Rensburg - and you can read more about them here.
The DealWeek is well, a week long and it may lose some of benefits of the longer accelerator model, but given all the upsides, like the impressive list of investors, it's well worth a shot. Entrepreneurs, if you are  applying for the DealWeek, you can read more about it here, and here. Applications close on February 8th.