If you haven't started any (even if it's just one) of the shows on this list, I totally envy you; because you get to experience that 'first time' tingle, I'll sadly never be able to have again. Not that that has stopped (or will ever stop) me from watching them – over, and over, and over— again. They are really that great.
Thankfully, we are in the era where TV shows are offering sharp and sophisticated takes on tech and its role in our society. So, binge-watching one of these epic shows, just seems like the best way to spend a lazy weekend. All you have to do now is pick one, put your phone on silent, become one with your couch/bed, and take a journey into your preferred tech-verse while you shovel unhealthy snacks (the more calories the better) in your face, episode after episode.
Silicon Valley (HBO)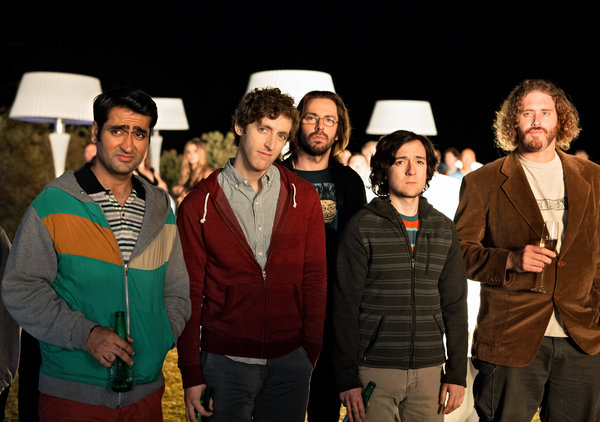 About: Silicon Valley is the most refreshing of the bunch. It is set in the high-tech world of modern Silicon Valley, the comedy tells the story of a developer who creates an app that could change his life and revolutionize the industry — if he makes the right decisions. With King of the Hill's Mike Judge in charge, the comedy comes fast and furious, but there's an underlying intelligence that will make it appealing to the techies the show is about, as well as anyone who loves a David vs. Goliath type story.
Commitment: 8 Episodes 28 episodes.
The Big Bang Theory (CBS)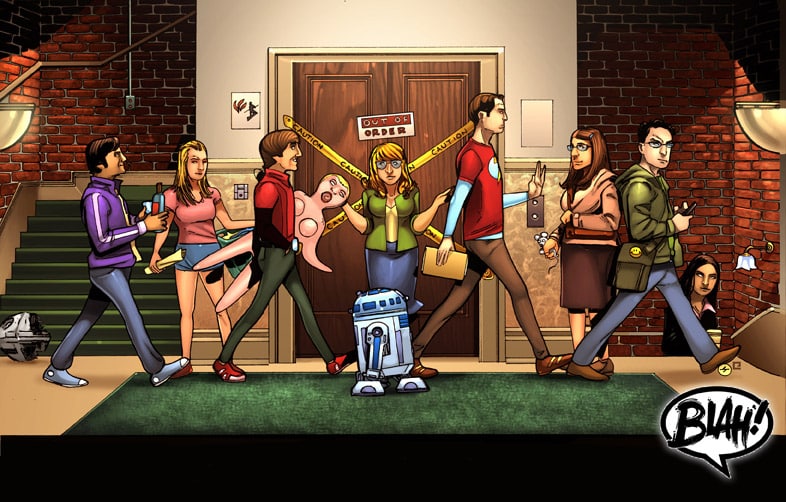 About: The consistently funny 'The Big Bang Theory' doesn't just accept nerd culture, it glorifies it (and I love it). The major characters here are scientific geniuses who bond through their association at Caltech. The four of them have more degrees than you'll find at a typical Tech Accelerator (No shade intended). The lead character, television's favorite nerd, Sheldon Cooper (played by Emmy winning Jim Parsons), holds two Ph.Ds. His peculiar mannerisms and command of geek essentials make him a poster child for nerds everywhere. My favorite aspect of the show is how it integrates tech concepts into many of its scripts without insultingly dumbing it down for its very wide audience. These characters geek first and explain later.
Commitment: 170 episodes 207 episodes.
Halt and Catch Fire (AMC)
About: Halt and Catch Fire is set in the Silicon Prairie of Texas in 1983 and depicts a fictionalized insider's view of the PC revolution. It isn't like 'Silicon Valley' or 'The Big Bang Theory' where the presence of a woman in a skirt is usually just there to give the coders a panic attack. Here's a show set in an era where there really weren't a lot of women in technology, and yet the show features well-developed female characters without making it feel like a favor. The program also doesn't talk down to the audience when it comes to its tech themes (that's obviously a plus). Even the title of the show pays homage to the "Halt and Catch Fire" alternative meaning behind a particular IBM mainframe command.
Commitment: 10 episodes 20 episodes.
Black Mirror (Channel 4)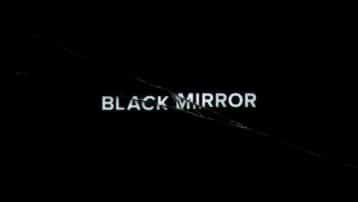 About: Black Mirror is definitely the most underrated show on this list, and my personal favourite. It is made up of disconnected single-episode stories, exploring issues of morality and society's relationship with technology using delicious satire. Regarding the show's content and structure, Charlie Brooker, the series' creator noted, "Each episode has a different cast, a different setting, even a different reality. But they're all about the way we live now – and the way we might be living in 10 minutes' time if we're clumsy." The show in general has a sort of techno-paranoia feel, and deftly taps into our growing unease about our ever developing world.
Commitment: 6 episodes 19 episodes.
Person of Interest (CBS)
About: In Person of Interest, eccentric egghead Finch (Michael Emerson) invents a machine that can predict crimes— and asks for CIA field operative John Reese (Jim Caviezel) to stop the crimes before they happen. The Machine is a mass surveillance computer system programmed to monitor and analyze data from surveillance cameras, electronic communications, and audio input throughout the world. From this data, the machine accurately predicts violent acts. The whole thing just makes you wonder about the dangerous rise of actual, legitimate Artificial Intelligence. The more you watch, the more it seems like Science-Fact and not Science-Fiction.
Commitment: 79 episodes 103 episodes.
So, that's the list of my favorite tech shows you should totally start binge-watching (No, seriously, start right now). But, here is some free advice because I'm such a great guy, don't start any of it unless you're absolutely free, because you will NOT be able to stop.
Photocredit [header]: DeviantArt