Small and medium-sized enterprises (SMEs), which form the backbone of Nigerian trade, constitute about 90% of businesses in the country and employ more than 70% of the workforce. Suffice it to say that trade shapes the livelihood of millions of Nigerians.
While it's a big ecosystem, beneath the surface lies a problem. Many of these progressive businesses face a common hurdle – the challenge of access to finance. This problem has hindered their growth and held back the potential for economic advancement.
But Shara steps in as the solution. In this article, we will explain the pressing issue facing Nigerian SMEs and how Shara is revolutionising the lending landscape, offering collateral-free business funds to empower these vital contributors to our nation's economy.
Chika owns a shop selling locally made crafts and textiles in Balogun Market. Chika got an order to supply 1000 bundles of Ankara fabrics to a family whose daughter is getting married. Chika has never supplied this volume of textile before, and the family buying the fabric would only make payment 7 days after the supply has been made. Chika doesn't have enough good standing to get the goods on credit from the supplier who stopped credit sales since the dollar volatility started.
Chika is unable to get a quick loan from her bank due to lengthy documentation processes and collateral demands. She has just one week to supply the goods or lose the deal. To meet up with this order, Chika needs quick access to funds, as the required amount needed is beyond her present income.
Without access to a quick loan to finance this order, Chika would lose this deal, and her dreams of growing her small business become stagnant. She watches as opportunities to scale her business slip away, and her ability to tap into the full potential of Nigerian trade remains limited.
This scenario is similar to what many Nigerian businesses face. They need access to consistent funds to finance their business. However, the fund application processes and requirements from traditional banks can be quite difficult.
While Nigeria's trade sector is undoubtedly a force to be reckoned with, it has other challenges. These problems have also prevented businesses from achieving their full potential. These challenges include bad credit history, poor bookkeeping practices, indiscriminate taxation/levies and price volatility, among others.
Trade has a tangible and direct effect on the daily lives of the average Nigerian household. It influences the cost of living, access to goods and services, and overall well-being.
Amidst these challenges that have long hindered Nigerian trade, Shara, an innovative Collateral-free Trade Transaction Finance company, has set out to transform the way businesses in Nigeria access funds and finance their growth.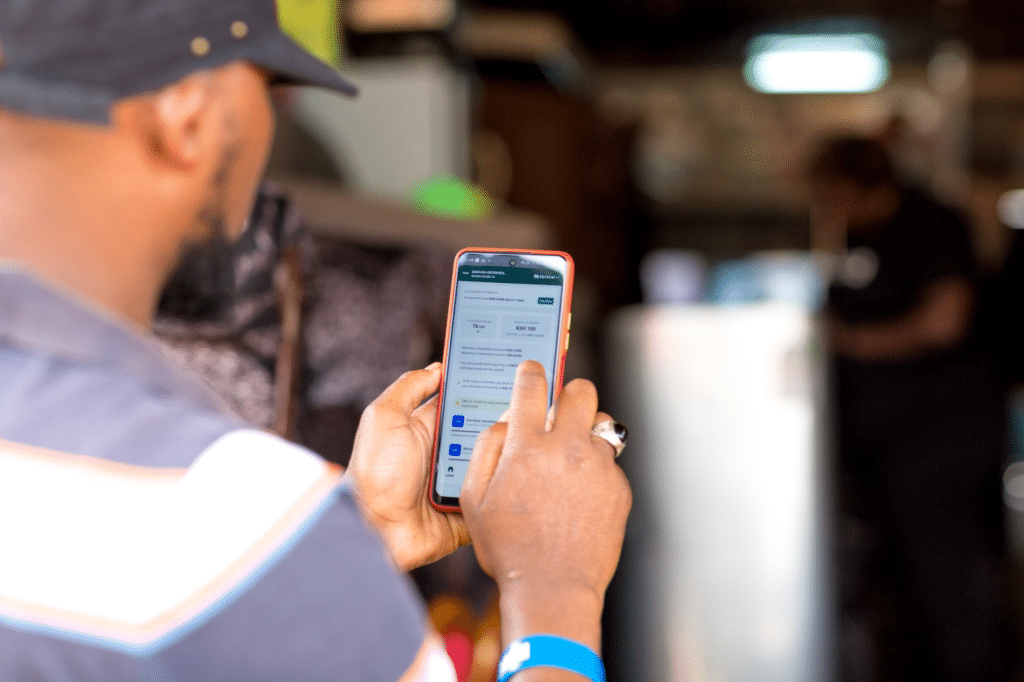 At the core of this vision is Shara's innovative approach to financing. Shara empowers businesses, especially SMEs, by providing the necessary funds to grow and thrive with no hidden charges or guarantors involved. This support directly contributes to economic prosperity and job creation.
Shara is reshaping Nigerian trade by offering merchants collateral-free business financing. This is a significant change, making it easier for merchants to access financing with its quick turnaround time from application to disbursement of funds, which can help them grow their businesses and contribute to the Nigerian economy.
One of the critical benefits of Shara's financing is that merchants only pay for the facility when they use it. No more worrying about paying for money you aren't actively using. It's a breath of fresh air in the close world of business finance.
Take Kunle, a Building Materials Merchant at Odun Ade Market, for instance. His application for a N5 million recurrent facility was approved, but he decided to use only N1 million in his first month, N3 million in his second month and nothing in his 3rd month. With Shara, he would only be paying interest on N4 million, the exact amount he used. If he ended up not using the loan facility, he wouldn't need to repay any interest.
Another key benefit of Shara's financing is that merchants only have to register once with zero registration and admin fees. Merchants will continue to access financing provided they show good on-time repayment habits, which solves the problem of bad credit and record keeping. This means merchants do not have to worry about being cut off from funding if they experience a temporary setback. This can give merchants the peace of mind to focus on growing their businesses.
Recall that one of the pressing challenges affecting the trade sector is businesses that cannot access financing when needed due to bad credit history. Shara is looking to fix that by providing businesses loans in repeat cycles, as long as they manage their debt responsibly and don't take on too much financial risk. This means that once a merchant is set up on the Shara platform, they have continuous access to funds to grow their business and do not need to register afresh when they need new funding.
One more thing that sets Shara apart in redefining trade in Nigeria is that, aside from the interest to be paid on the used facility, there are no hidden charges on their products. When businesses apply for quick access funds via Shara, they only pay interest on the funds used. They are not charged processing, admin, withdrawal or transfer fees. This gives Shara the edge as the only finance company in Nigeria, making lending truly affordable while giving the maximum value to their customers.
Finally, merchants may be eligible for resizing if they show increased verifiable revenue on bank statements. This means businesses can ask for higher credit limits or funding if they show proof of higher income or revenue. Essentially, Shara rewards growing businesses that become more financially stable by allowing them to access more substantial financial support.
With Shara's pioneering approach to collateral-free financial support, there is a tangible solution to address these trade challenges. This solution not only empowers businesses to thrive and grow but also has a ripple effect that touches the lives of countless Nigerians, creating employment opportunities, enhancing financial inclusion, and improving overall well-being.
The future of Nigerian trade, as envisioned with Shara's transformative support, is one of economic growth, diversified trade sectors, increased job opportunities, and entrepreneurial empowerment. It's a future where large and small businesses are equipped to compete, innovate, and contribute to the nation's prosperity.
Data suggests that the trade sector in Nigeria will experience strong growth in the coming year, but this can only happen if the SMEs are empowered to reach their full potential. Shara is providing affordable access to credit and capital so that businesses can reach that future sooner.
For more information and details about Shara's offerings, visit their website or call 09030486624 to learn more.