In recent years, Infinix has become a household name in the smartphone industry thanks to its innovative designs and impressive features. The company has had several offerings over the years that cater to the needs of people. In the paragraphs below, we highlight the key specifications and features of most series under which Infinix Mobility categorises its products.
The ZERO Series
For those who demand nothing but the best, the Zero series is where Infinix shines. These flagship smartphones offer the pinnacle of technology, promising superior performance and a flagship experience.
The latest addition to the Zero series, the ZERO 30 5G, was released on September 1, 2023, with an ambitious goal: to revolutionise vlogging and empower young people to capture their own stories. The standout feature here is undoubtedly the camera, boasting a stunning 4K 60 FPS 50MP Front Vlog camera and a powerful 108 MP OIS ultra-clear rear camera. These cameras promise to deliver crisp photos and 4K videos, ensuring a smooth and highly detailed front-camera experience.
But the Zero 30 is more than just its camera prowess. It features a MediaTek Dimensity 8020 chipset, a curved 144Hz AMOLED display with high brightness and colour accuracy, ample system memory (up to 21GB), and a generous 256GB storage for handling 4K video content. And let's not forget the 68W Supercharge with a 5000 mAh long-lasting battery, ensuring your phone stays powered while you capture your story.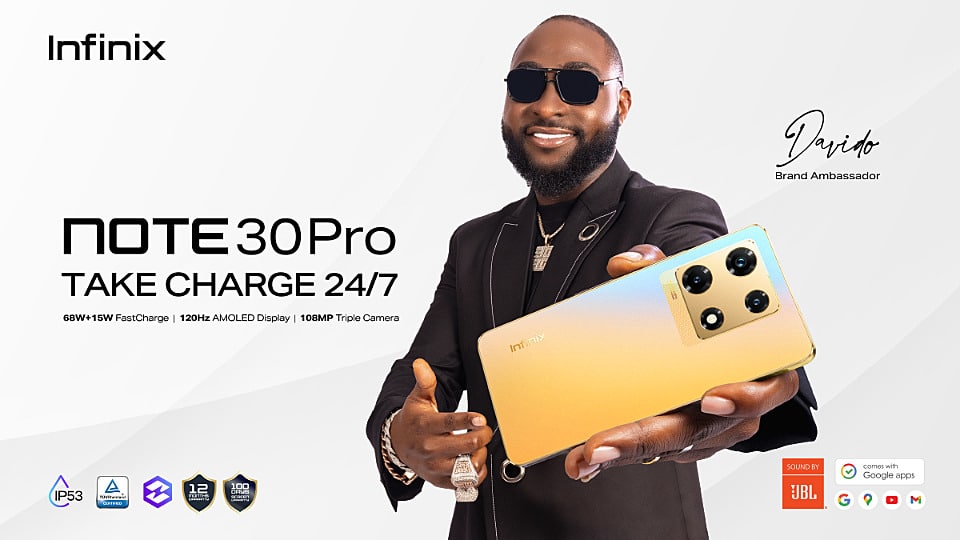 The NOTE Series
The Note series is the way to go if you're looking for a smartphone with a large display, innovative charging technology, and over-the-top performance. Infinix's mid-range devices push the boundaries of innovation while maintaining an attractive price point. They're perfect for those who need premium features without breaking the bank.
For its latest release in this series, the Note 30, Infinix has gone above and beyond with cutting-edge all-round FastCharge technology. This technology supports multiple charging methods, including wired fast charging, wired and wireless charging, reverse charging, bypass charging, PD 3.0 protocol, intelligent charging, and safe charging across multiple dimensions. It's a game-changer for those who rely on their smartphones throughout the day and need to power up fast.
This impressive charging technology is complemented by the Note 30's powerful performance with advanced chipsets, an impressive display, and an upgraded user interface. It's designed to meet the demands of today's tech-savvy users, who rely on their smartphones for work, entertainment, and everything in between. With the Note 30 Series consisting of Note 30, Note 30 5G, Note 30 Pro and Note 30 VIP, Infinix balances innovation and affordability, ensuring you get the best bang for your buck within the price range category.
The HOT Series
For the youth, affordability and entertainment is key. Infinix understands this, and positions the HOT series for the young tech-savvy audience. Aimed at students and young professionals, this series offers budget-friendly smartphones without skimping on essential features. Whether you're into gaming, streaming, or staying connected, the Hot series has you covered.
One of the standout devices in this series is the Hot 30 Play smartphone. With up to 16GB of RAM, including 8GB of extended RAM, it ensures a seamless gaming experience, allowing you to enjoy your favourite games without lag. It can handle multiple apps running simultaneously without a hitch. The Hot 30 Play also boasts NFC capabilities, a slim and lightweight design at just 8.6mm thick, and a 90Hz 1080P 6.82" Cinema-Quality Display. The stunning FHD gaming screen is perfect for gamers who demand high-quality game graphics.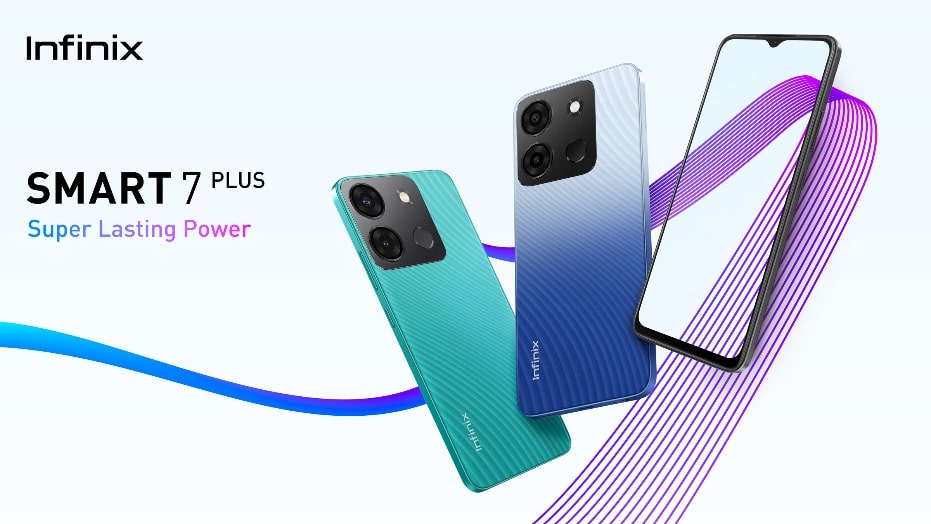 The SMART 7 Series
Last but not least, Infinix has the SMART series, designed for budget-conscious consumers who prioritize reliability and affordability. These devices offer essential features at a very wallet-friendly price point. Infinix understands that not everyone needs the latest bells and whistles, and the Smart series caters to this audience.
This series targets "young and entertainment-savvy" customers seeking an affordable Infinix device with basic Android features. Its impressive audio capabilities set the Smart series apart, ensuring you can enjoy your music, podcasts, and videos without compromise.
Infinix's impressive product lineup leaves no stone unturned, catering to various lifestyles and budgets. From the premium experience of the ZERO series to the innovative features of the NOTE series, the entertainment-focused HOT series, and the budget-friendly essentials of the SMART series, Infinix has a smartphone for everyone. So, whether you're a tech enthusiast, a gamer, a student, or someone looking for an affordable yet reliable device, Infinix has you covered in stylish and competitively priced smartphones.
For more information about the Infinix brand and its latest products, follow @Infinixnigeria on Instagram, Twitter and other social media platforms.