Payment collection is at the heart of every business operation, businesses need payment solutions that are not only efficient but also flexible enough to cater to a wide range of customer preferences. Swwipe Financial Services Limited, a dynamic startup, emerges with a solution called Swwipe that provides a cutting-edge platform that empowers businesses of all sizes to receive payments seamlessly, both in-person and online.
Building on its mission to transform the payment experience for Businesses, one of Swwipe's standout features is its commitment to versatility. Business owners can now offer their customers a range of payment options, all within a single platform. From the seamless Tap-to-pay functionality to the familiarity of USSD, Bank Transfers, and Card payments, Swwipe ensures that every customer's preference is met.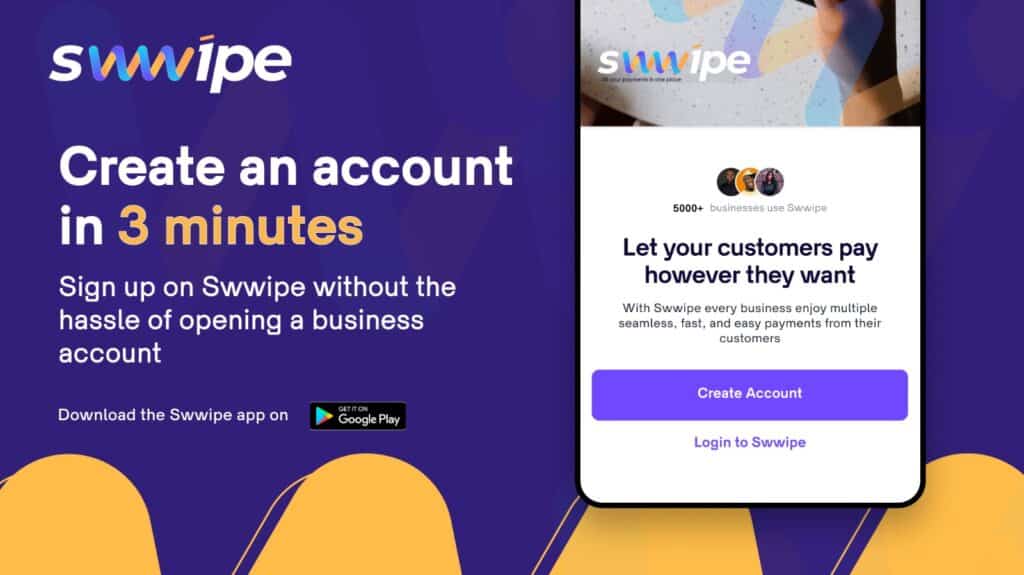 The Tap to Pay feature is as simple as it sounds, to enjoy this feature, both the merchant's phone and the customer's card must be NFC-enabled. This ensures a secure and rapid communication channel. Once the payment option is selected, the customer is prompted to tap their card at the back of the merchant's NFC-enabled phone, the pin input option pops up for the customer to enter his/her pin and transaction is completed. Swwipe is a game-changer, making payments faster and more convenient than ever before.
Time is money, and Swwipe understands this well. With a swift 3-minute sign-up process, businesses can quickly join the Swwipe ecosystem and begin enjoying its myriad benefits.
Henry Mba, CEO of Swwipe, stated, "Our goal has always been to make payment collection seamless for businesses of all sizes, with Swwipe, you have all your payments in one place."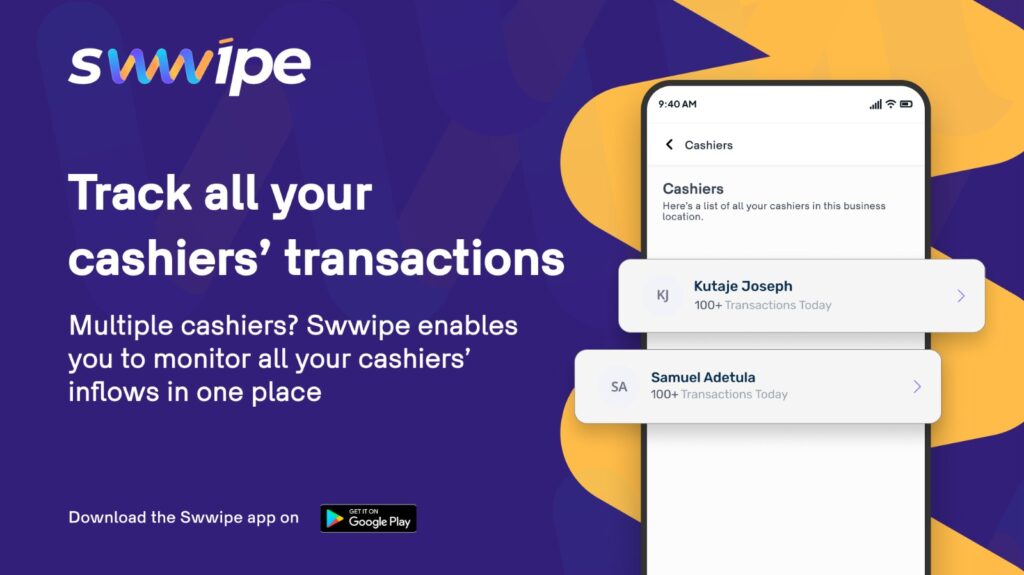 Managing finances can be challenging, but Swwipe simplifies the process. With instant settlement, businesses can enjoy real-time transparency and financial clarity at a subsidized rate compared to other competitors. No more waiting for days to reconcile transactions; Swwipe provides businesses with the tools they need for instant decision-making and peace of mind.
The platform offers robust cashier monitoring tools, allowing businesses to track transactions and ensure that every payment is handled with the utmost care. Business owners can add as many cashiers as possible and monitor them with ease, enhancing transparency and reducing the chances of discrepancies.
Security is a paramount concern in the world of payments, and Swwipe takes it seriously. The platform is PCI DSS certified and holds a license from the Central Bank of Nigeria, providing a robust layer of protection for both businesses and customers.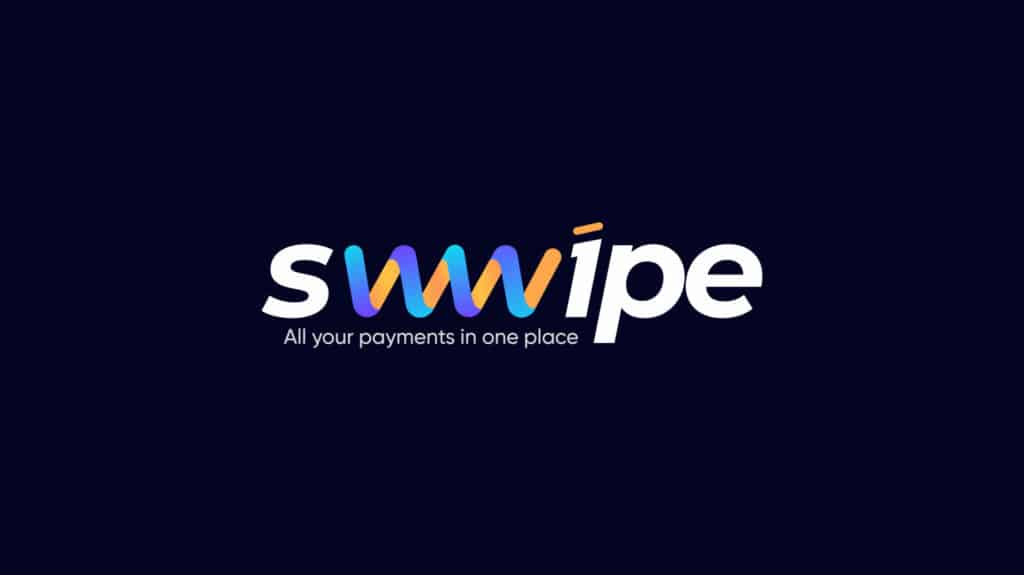 The Swwipe app is on the Google playstore and Apple appstore. Business owners can also integrate a personalized payment gateway page on their business's website or app to receive funds easily from their customers as well as a good monitoring tool to view transaction details.
So, whether you are a supermarket owner, an online vendor, a club owner or work in a large enterprise, Swwipe has a solution for all your payment needs.