Itana (formerly Talent City) has raised $2 million in a pre-seed round led by global venture capitalists LocalGlobe, Amplo, Pronomos Capital, and Future Africa. The deal brings together a powerhouse of deep industry expertise and technical know-how from partners that have backed model digital societies such as e-Estonia, and built products that scale.
Primed to be Africa's first Digital Free Zone, this funding milestone will support Itana's efforts to improve the ease-of-doing-business index, drive foreign direct investment, and catalyze employment in Nigeria.
Itana is founded by Nigerian entrepreneurs, Luqman Edu (CEO) and Iyinoluwa Aboyeji (Founding Investor), alongside Coco Liu (COO). Luqman has an extensive portfolio, providing services and building technology solutions for cities and governments in the UK and Nigeria, while Iyinoluwa is the Founding Partner of Future Africa and Co-founder of Andela and Flutterwave. Coco brings operational excellence from her experience working for some of the biggest global tech companies and building early-stage startups.
Itana Free Zone will be designed specifically for local and global startups, technology and service businesses looking to scale their operations across Africa without facing the challenges of unstable policies, infrastructural deficits and other business challenges. Using 'Itana Edge', our online one-stop-shop platform for business and government services, companies will also take advantage of globally competitive business policies and incentives (as a digital free-zone enterprise). These incentives include taxation, business visas, banking, capital repatriation and supportive legislation for businesses, whilst providing access to the local and international business community. With this, Itana aims to provide an environment that will allow companies to operate a global business in Nigeria from anywhere in the world, and have access to the largest markets in Africa.
"We are thrilled to announce this round of funding. It validates our efforts, and reiterates the aligned vision with our investors and partners to make it easy to invest and operate in Africa's digital economy," says Luqman Edu, Chief Executive Officer of Itana. "The African market is still largely untapped and Itana will provide the ideal business environment that will be fully online, for global and pan-African digital and service companies to use Nigeria as an anchorage to operate with ease across the continent."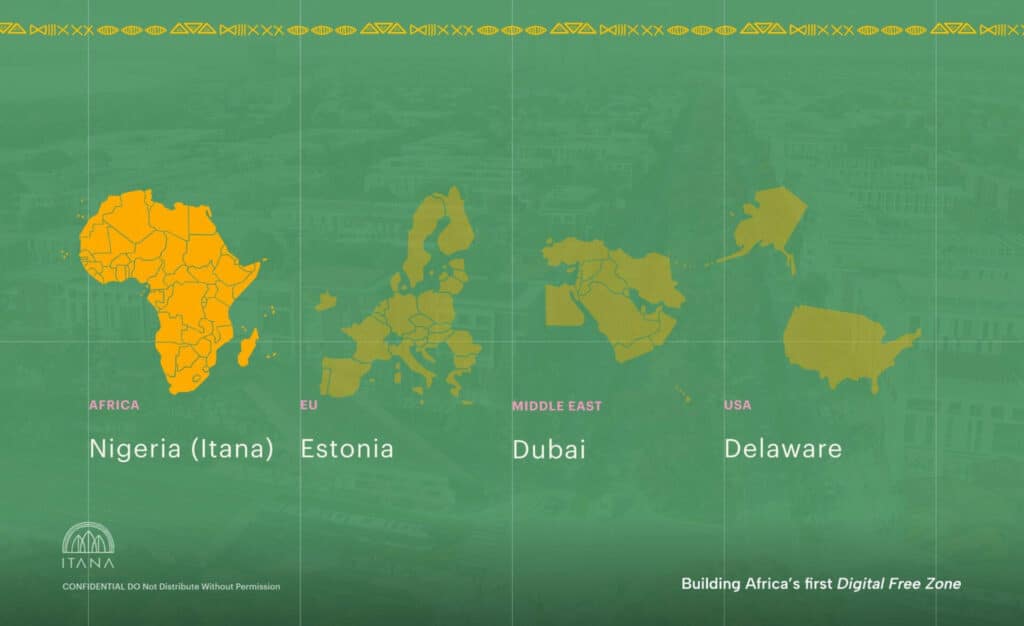 Itana seeks to provide an online jurisdiction (virtual city) - similar to Delaware (U.S.), E-Estonia (Europe) or Dubai (Asia) - that allows global companies to remotely incorporate and operate in a Nigerian Free Zone without physical presence in one. Tech and service companies looking to launch virtually in Nigeria can sign up at www.itana.africa to join the waitlist to obtain an Itana Digital Free Zone business license, which will allow businesses to enjoy remote business set-up and operations.
"Itana will enable entrepreneurs to build a globally respected business in Nigeria's first digital free zone by leveraging benefits currently only enjoyed by traditional manufacturing or oil and gas industries who have traditionally set up in Nigeria's free zones," says Iyinoluwa Aboyeji, Founding Investor at Itana. "Within the Itana digital free zone startups will have the benefit of a stable policy environment, tax and capital repatriation incentives and the freedom to operate remotely without the need for an expansive physical presence within the free zone. I'm looking forward to the global businesses from Nigeria that will emerge from this."
The Itana community will also have access to their forthcoming flagship 72,000 sqm "live-work-build" campus, 'Itana District, sustainably designed within Alaro City (in Lekki Free Zone, just outside of Lagos, Nigeria), where they will host both permanent residents and visitors from the digital community for networking events, coworking, coliving, and more. With the first phase of its development set for completion by 2027, the Itana District will lay the foundation of a model city and infrastructure for tech to build from Africa.
"The market opportunity to serve digital service and technology businesses in Africa is significant - the ecosystem is growing at pace despite the huge infrastructure challenges faced by startups across the continent, says Yvonne Bajela, Partner at LocalGlobe. "We've seen the success of digital societies, such as e-Estonia, in enabling businesses to scale. We're excited about the potential for Itana to proactively address these challenges whilst supporting a new generation of entrepreneurs in Nigeria and beyond. We're thrilled to be backing such an ambitious team and look forward to working with them as they build a haven for African tech."
In 2022, Itana launched a digital residency program that allows participants - especially business executives and future residents - to try out the e-governance system, global connectivity, and the promise of a strengthened digital economy in Africa. This online community of Itana Digital Residents has grown into a member network of about 3,000 tech innovators and entrepreneurs building for the African continent.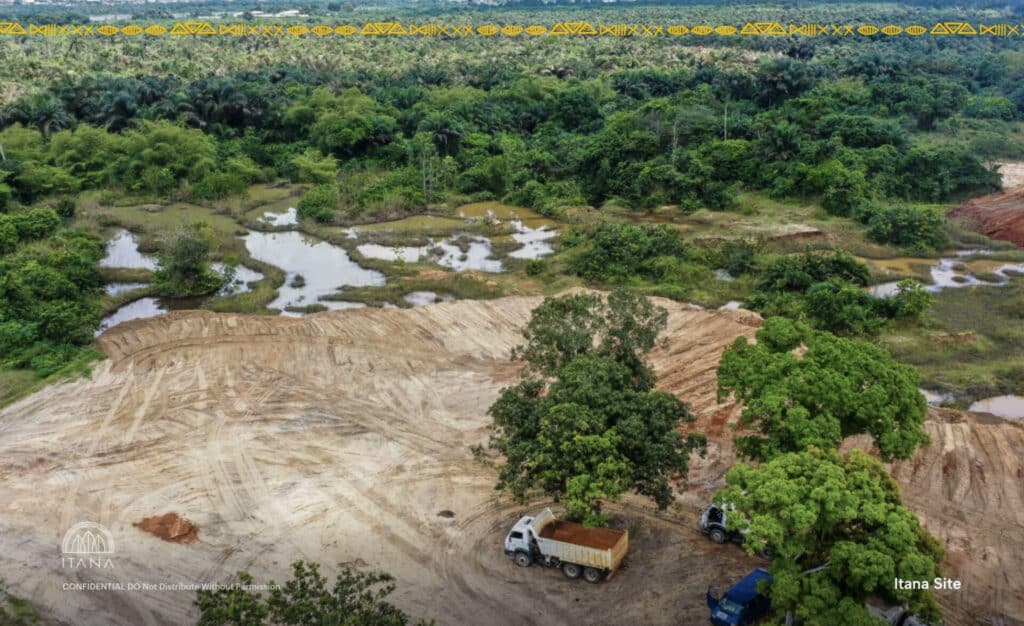 "Having interacted with a number of international companies operating in Nigeria, I am optimistic about the impact Itana will bring to Africa's economy. We are building the infrastructure and systems to support businesses, so that things like opening a bank account or obtaining business licenses do not need physical presence" says Coco, Chief Operating Officer of Itana. "I hope that through what we build, we are able to provide a transparent and user-friendly platform to do business."
With a young and fast-growing population, Africa is an opportunity-rich continent for software developers and foreign direct investments - proven by Stripe Atlas (Delaware, U.S.) data showing a 400% year-on-year growth of incorporated businesses from Nigeria. Itana aims to create a culture that nurtures the 'builders of tomorrow' - a community of founders, entrepreneurs, creatives, innovators.
Join the Itana waitlist and register your business in a digital free zone, visit www.itana.africa to get started.
About Itana
Itana - derived from 'Itanna', yoruba for 'kindling of a fire' or 'blossom' - is Africa's first digital free zone. It will be a fully online jurisdiction for the digital economy with the ideal policies, business services and technology for global digital and service businesses to remotely operate and scale with ease across Africa. Founded by Luqman Edu, Chief Executive Officer, and Iyinoluwa Aboyeji, Founding Investor, along with Coco Liu, Chief Operating Officer, Itana will enable global tech and service companies to situate their African operations from Nigeria, and also take advantage of globally competitive business policies and incentives (as a digital free zone enterprise) encompassing taxation, business visas, banking, capital repatriation, and supportive legislation for businesses. By 2027, Itana will also be coupled with an eco-friendly startup district in Alaro free zone (Epe, Lagos).
Itana is backed by global venture capitalists LocalGlobe, Amplo, Pronomos Capital, and Future Africa, a powerhouse of deep industry expertise and technical know-how from partners that have backed model digital societies such as e-Estonia, and built products that scale. Itana seeks to unlock the continent's digital potential and drive foreign direct investment and ease of doing business in Africa