This partnership will allow urban consumers to benefit from fast and convenient delivery service of groceries to their doorstep through Glovo.
The partnership is a new step in Shoprite's ambition to develop a unique omnichannel model and also allows Glovo to further develop its grocery segment in Nigeria.
In line with its vision to provide everyone with easy access to anything in their city, leading multi-category app, Glovo has entered into a strategic partnership with Nigeria's largest supermarket retailer, Shoprite. Through this alliance designed to offer a simple, fast and convenient experience for consumers to buy groceries online, customers can now order all their daily essentials including freshly prepared meals, fresh fruits, and vegetables from Shoprite on Glovo. Thanks to Glovo's fleet of couriers, products are delivered to customers within an hour after the order is placed.
The partnership which was signed in May covers all Shoprite stores where Glovo is active - Lagos, Abuja & Ibadan, with plans to expand to other cities in the coming months. This move drastically changes the game in the local commerce industry, further elevating Glovo's standing in the Nigerian market, just two years after its arrival on the scene.
Tosin Olukoya, Strategy Manager, Retail Supermarkets Nigeria, noted that e-commerce has revolutionized retail and the supermarket wants to meet the ever-changing needs of the modern-day customer by making online shopping even easier through Glovo. "Shoprite is constantly looking for ways to deliver innovative services that make customers' daily shopping experience easier. Leveraging Glovo's global and local expertise in the quick commerce industry, we believe this partnership will offer fast and convenient home delivery service that allows us to address our customers needs in the digital age." said Olukoya.
The Chief Strategy Officer for Retail Supermarkets Nigeria, Bunmi Adeleye, further stated that the business relationship with Glovo aligns with the ambition of Retail Supermarkets Nigeria to deliver convenience, quality and exceptional value to customers as well as the communities they operate in.
Speaking on the agreement, Kolawole Adeniyi, Head of Q-commerce for Glovo Nigeria said that the partnership aligns with Glovo's vision to provide everyone with easy access to anything in their city. He said, "To deliver on our vision, we seek partnerships with top retailers with stores widespread across our active locations. Glovo is enjoying strong growth and has big ambitions. Our goal is to make grocery shopping faster, smoother and more convenient than ever before for the customer. Our partnership with Shoprite will allow us to do this, building on this new vertical and helping us drive growth further across Africa.".
Also commenting, Lamide Akinola, General Manager, Glovo Nigeria said, "Our desire is to be the top-of-mind multicategory app and we look forward to enabling our consumer base to access Shoprite products from wherever they are. We believe that this partnership will help us achieve our broader strategy of being a one-stop-shop for all our customer's deliveries." she added.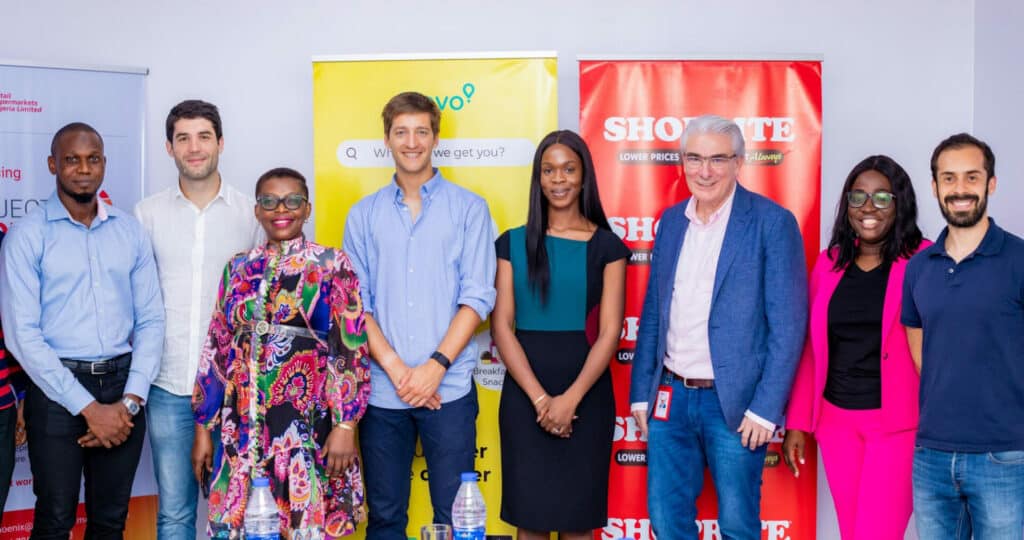 About Glovo
Glovo is a pioneering multi-category app connecting users with businesses, and couriers, offering on-demand services from local restaurants, pharmacies, grocers, beauty stores and supermarkets, and high street retail stores. Glovo's vision is to give everyone easy access to everything within their city, so that our users can enjoy what they want, when they want, where they want. Founded in 2015 in Barcelona, it operates across 25 countries in Europe, Central Asia and Africa.
About Retail Supermarkets Nigeria Limited
Retail Supermarkets Nigeria Limited (RSNL) trading as Shoprite, is a leading supermarket chain formally wholly owned by Shoprite Holdings Limited ("SHL."), a company incorporated in South Africa. In May 2021, with approval from the Federal Competition and Consumer Protection Commission (FCCPC), Persianas Investment Limited and other key investors through an SPV, Ketron Investment Limited, completed the acquisition of Retail Supermarkets Nigeria Limited from SHL to become the owner and operator of Shoprite stores in Nigeria with prospects of opening additional stores to optimize visibility for the wide variety of Nigerian-made products as well as international brands. RSNL launched its first Nigerian store in Lagos in December 2005 and has expanded to 26 outlets across 14 states in the country. The Company also has a 4,732m distribution center in Lagos, which facilitates direct delivery from local farmers for Freshmark, Shoprite's fruit and vegetable procurement and distribution unit.