Building on the success of the CAMON 19 Mondrian edition, TECNO has once again introduced another artistic and innovative smartphone, the CAMON 20 Doodle Edition with Android. This time, the back cover comes alive with the mesmerizing Doodle art, as doodles dance in the shadows and leave a trail of whimsy and mystique wherever you go. It's a unique design that is set to redefine how we perceive art on smartphones.
With the CAMON 20 Doodle Edition launch with Android, doodling becomes more than just a form of spontaneous expression; it becomes an immersive experience that intertwines art and technology. The back cover adorned with glowing Doodle art in dimly lit places will mesmerize and captivate, sparking conversations and turning heads. Each stroke of the Doodle is imbued with creativity and innovation, making the CAMON 20 Doodle Edition not just a device but a canvas of endless possibilities.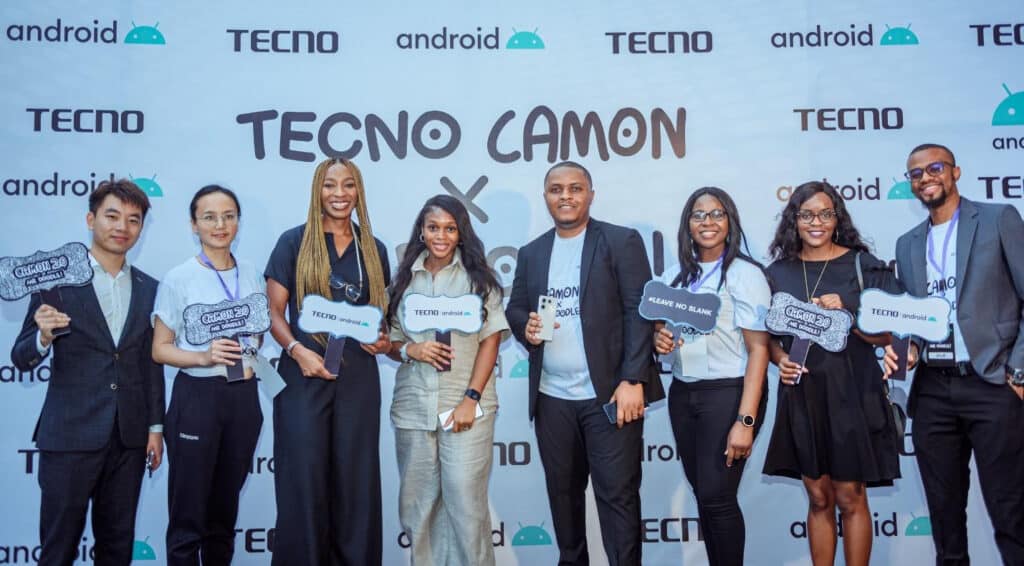 But the magic doesn't end there. Beyond its artistic prowess, the TECNO CAMON 20 Doodle Edition offers a smooth and powerful user experience. Powered by by Google's Android 13, the TECNO CAMON 20 Doodle Edition boasts a 5000mAh long-lasting battery, providing all-day power, and a 33W fast charger feature to replenish its energy quickly. It's a device that is ready to keep up with your creativity and inspiration throughout the day.
Marketing Manager TECNO, Thompson Ani, stated, "The CAMON 20 Doodle Edition isn't just a phone; it's a platform for personal expression. It embodies our commitment to innovation and creativity, bridging the gap between art and technology in a truly unique way."
Under the hood, the CAMON 20 Doodle Edition is equipped with impressive performance and efficiency to keep up with your dynamic lifestyle. It ensures a seamless user experience, making it a reliable companion for daily adventures. Photography enthusiasts will be delighted by the classic camera with an anti-shake feature, ensuring your every shot is crisp and steady. Even in challenging lighting conditions, the low-light camera feature delivers stunning images worthy of an artist's eye.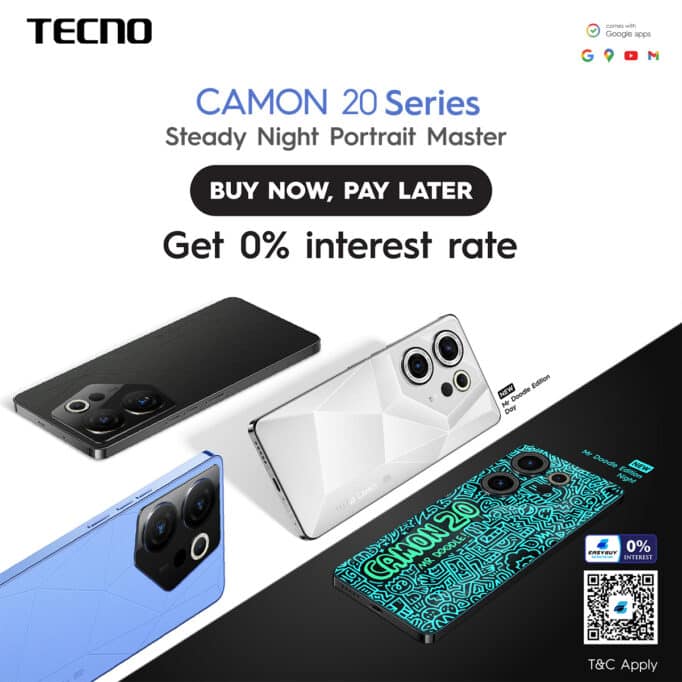 Remember, you don't need to break the bank to join this amazing adventure, as with a 30% down payment, you get to own the CAMON 20 Doodle Edition or any of the other CAMON 20 Series. All you need to do is walk into any TECNO official store and buy the device with EasyBuy at 0% interest. Don't slack, start buying and start doodling.
Be on the watch as TECNO takes us on a journey where art comes alive with the CAMON 20 Doodle Edition. Follow TECNO on Facebook, Instagram and Twitter for the latest updates and be prepared to embark on an extraordinary adventure of art and technology like never before!