Infinix has announced an all-new upgraded version of its intelligent voice assistant, Folax. The upgraded Folax features a highly expressive 3D digital human character and enhanced language abilities brought by the integration of AI-generated content service(AIGC) , which will provide Infinix users with natural, personalized, and high-quality information and assistance. The latest version of Folax will be available as an automatic OTA update on the new generation of Infinix NOTE 30 series smartphones, where it will bring the latest cutting-edge AI technology to Infinix's young global userbase.
"At Infinix, our ambition has always been to use the power of innovation to assist our young users in their work and personal lives. By incorporating AIGC into Folax, we are making it easier for young people to interact with AI and largely increase the efficiency of searching for information so thYeat they can enjoy a better experience," said Oluwayemisi Ode, Integrated Marketing Communications & PR Manager, Infinix Nigeria.
Folax is an intelligent voice assistant independently developed by Infinix. With the integration of AIGC, Folax will be able to better understand user requests and intentions and provide a more natural method of user-device communications together with higher quality information output.
During conversations, Folax will no longer be limited to simple instructions and answers but will instead be capable of conducting multiple rounds of continuous conversations with users. This will enable users to ask multiple questions and receive coherent feedback within the context of the same conversation. At the same time, the upgraded Folax will have the ability to provide in-depth content and complex responses to users' questions, enabling them to ask more specialist and technical questions and source a greater variety of information. With support for both voice and text input, Folax also offers greater convenience through more forms of interaction.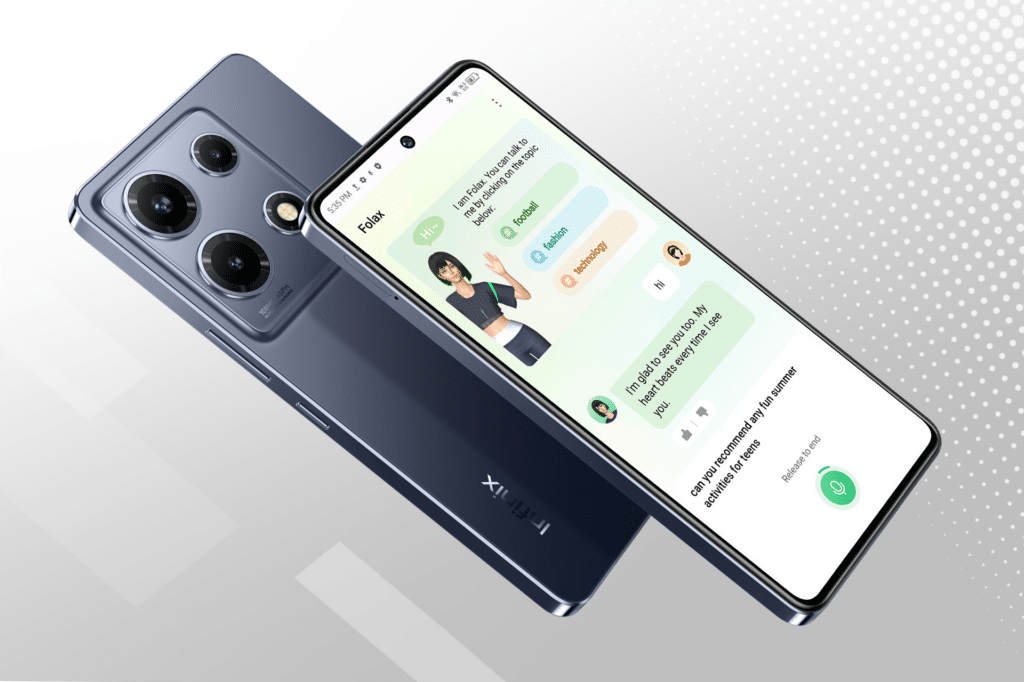 Accompanying the integration of AIGC is an updated character image for the assistant. The new Folax will feature a full-body 3D avatar that will interact with users when they open the interface of this voice assistant. The character has been designed to appeal to young users with multiple lively tonalities and personalities that can be further customized by the user.
The new Folax update will be available to download first on the NOTE 30 series before being rolled out to the Infinix ZERO, HOT, and other product lines. As Infinix continues to provide users with the latest technology hardware, it will also continue to capture the latest technology trends to bring smart experiences to young users through software and service innovation.
For more details visit: http://www.infinixmobility.com/
Follow Infinix Nigeria on TikTok to get early access to upcoming competitions and new Infinix product launches!
https://snssdk1233.onelink.me/bIdt/56sqf9lx
For more information, promotions and news, follow Infinix Nigeria on social media:
Instagram: @Infinixnigeria
Twitter: @Infinixnigeria
Facebook: @InfinixMobile
Tiktok: @infinixng