Haelsoft Digital, a renowned digital marketing agency based in Lagos, Nigeria, has announced its grand reopening, solidifying its position as one of the premier digital marketing agencies in Nigeria and Africa.
With a strategic repositioning approach, the agency leverages innovative marketing strategies tailored explicitly for B2C, B2B brands.
This exciting development signifies Haelsoft's growth and commitment to delivering creative and practical solutions that help clients achieve their desired results and meet their business objectives.
Expanded Range of Services
As part of its grand reopening, Haelsoft Digital is proud to offer an expanded range of services. In addition to its existing services, such as Digital Marketing Strategies, Search Engine Optimization (SEO), Search Engine Marketing (SEM), Data Analytics, and Digital Marketing training, the agency now introduces new services, such as Online Reputation Management and Business Data Analytics.
Furthermore, Haelsoft will provide specialized Web Application Services for FMCG and Fintech brands in the industry, solidifying its comprehensive digital marketing agency position.
The dedicated team of professionals at Haelsoft is committed to helping businesses of all sizes in Nigeria and across Africa reach their target market, improve brand visibility, and gain an increased market share.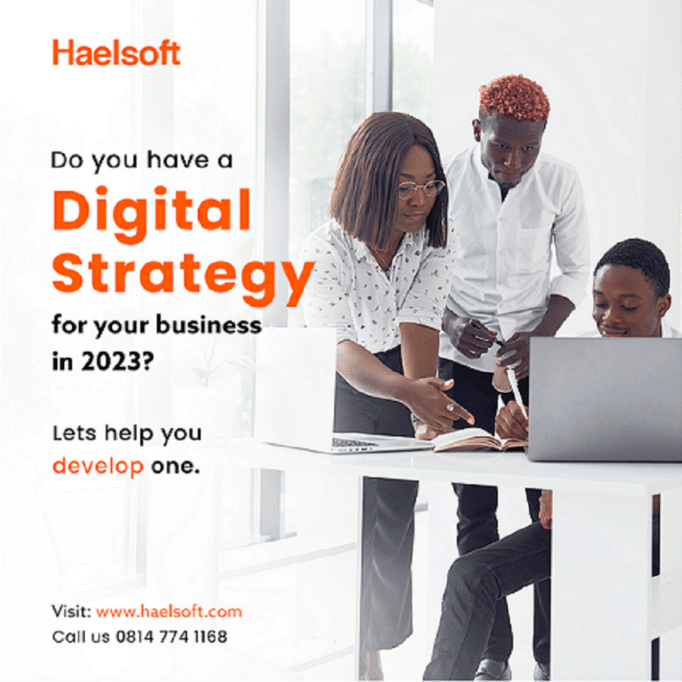 Free Strategy Consultations
To celebrate the grand reopening, Haelsoft Digital Marketing Agency is offering businesses a unique opportunity for growth.
The agency's CEO, Michael Onyeka Ezeadichie, renowned for developing and implementing successful digital marketing strategies for brands across sectors, will provide free strategy consultations.
These consultations will allow businesses to gain valuable insights into improving their reach and increasing conversions. With Haelsoft's guidance, companies can expect premium strategies tailored to their needs.
Commitment to Client Success
At Haelsoft, client success is at the core of everything they do. The agency aims to help businesses achieve their growth objectives through quality lead generation, increased traffic, increased brand visibility, improved conversion rates, and enhanced revenue streams.
The reopening of Haelsoft's digital marketing agency reflects the company's unwavering dedication to providing the right environment and digital solutions that empower businesses to thrive and flourish.
Haelsoft Digital is committed to fostering even stronger client relationships, delivering top-class digital marketing services that drive exceptional results.
About Haelsoft Digital
Founded by serial entrepreneur Michael Ezeadichie, Haelsoft Digital embodies his success story. With a successful background in digital marketing and a proven track record of building multiple six-figure brands and expanding their online presence, Michael Ezeadichie established Haelsoft Digital as a full-service digital marketing agency.
Under his leadership, Haelsoft Digital aims to equip brands across various industries with the tools and expertise needed to achieve unparalleled success.
Bottom Line
For businesses seeking the guidance of a marketing expert to take their brand to new heights, Haelsoft Digital is the answer. With its grand reopening, the agency offers innovative, air-tight strategies tailored to meet specific business goals.
To book a free consultation session with Haelsoft's CEO, Michael Onyeka Ezeadichie, visit the Haelsoft website or call +23408147741168 today. Embrace this opportunity to unlock your brand's true potential with the assistance of Haelsoft Digital, Nigeria's leading digital marketing agency.