Power In Promotion, Solar as Solution.
Insufficient electricity supply has always been a tough problem among African countries. However, as solar power generation technology develops safely and maturely, some countries have introduced solar power generation equipment and started to use solar power, since it is reliable and sustainable, and unlimited by energy crises or unstable fuel markets, to alleviate the serious power shortage.
Nigeria is a country with abundant solar resources but was bothered by serious electricity theft and catastrophic grid outages which have frequently drawn its people into darkness and already hindered economic prosperity. Hence, developing solar power generation is indeed imminent for Nigeria.
Yet BLUETTI comes with solutions. Holding the LAAF public welfare event with YAYABATECH University on May 20 is just the beginning. In order to improve awareness and understanding of living a sustainable lifestyle, BLUETTI will keep popularizing solar energy in Africa and help local people defeat blackouts with advanced solar energy solutions.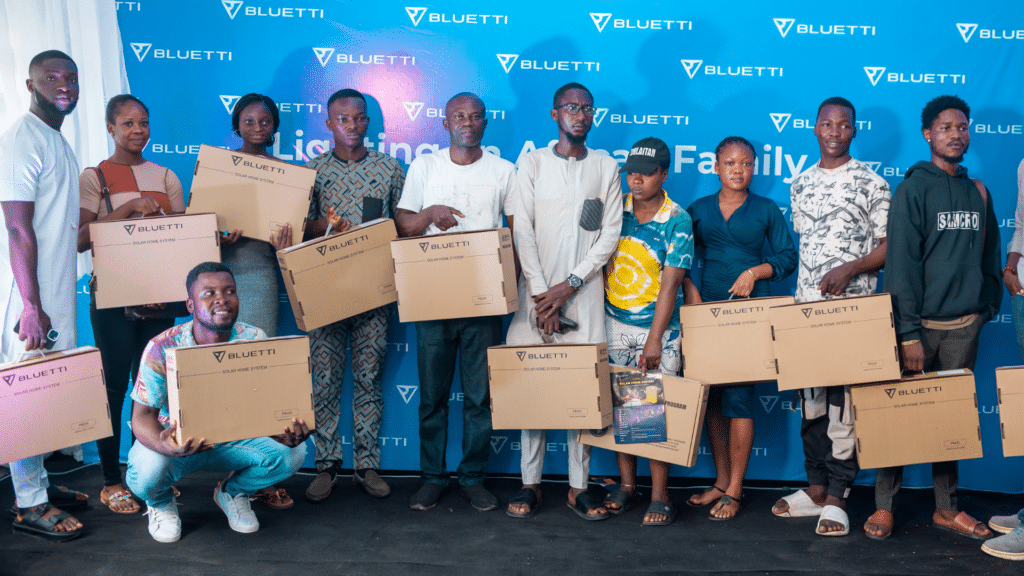 BLUETTI: Walk the Talk.
As an industrial-leading manufacturer in the energy storage market, in 2021, BLUETTI empowered over 2000 Kenyan households with free basic solar and battery devices with the vision of providing energy storage solutions for every household.
In addition, the core view of creating a better world with love and innovation enables BLUETTI to insist on research and achieve 200+ various patents. Moreover, BLUETTI has expanded its reach to over 100+ countries and built up 25+ global subsidiaries, gaining millions of customers' trust to accomplish the mission of providing clean and independent energy for all human beings.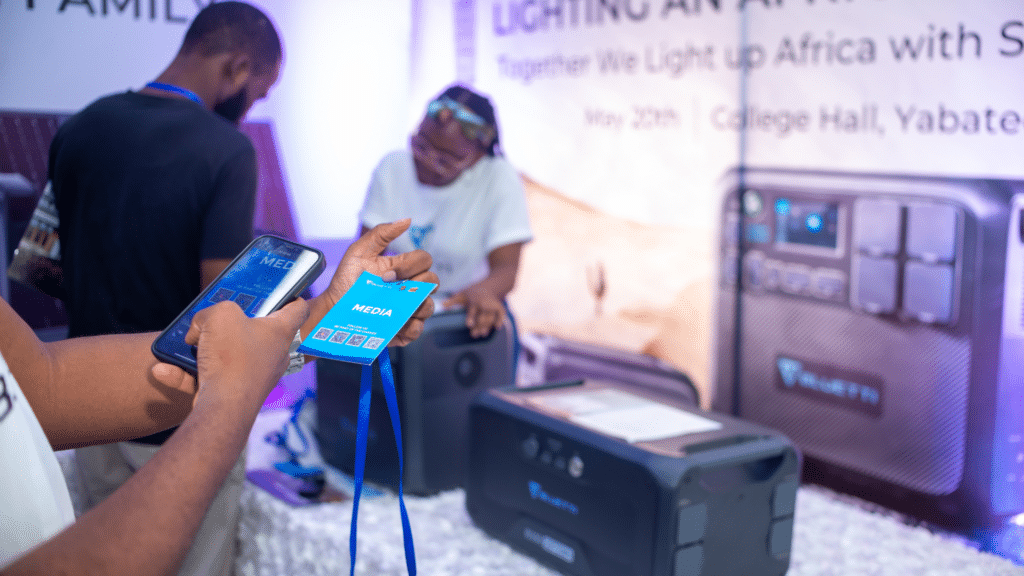 Lighting Africa From Dusk Till Dawn.
Starting with the advantages, usage methods, relative scenarios, and global cases of energy storage systems, BLUETTI staff help local people experience BLUETTI hot-selling AC200Max+ and EB70, EB55, and EB3A power stations, which can meet various power demands no matter indoors or outdoors.
BLUETTI AC200MAX expandable power station amazes everyone with its all-around upgradation of 2,048Wh great capacity and 2,200W pure sine wave inverter. People can simply check its status on the smart BLUETTI App. Plus, it allows up to 900W of solar input and 500W via the adapter, and it can reach up to 1,400W input rate via both wall outlet and solar panels simultaneously, bringing more lighting possibilities to people who had been tortured by endless darkness.
BLUETTI EB3A portable power station is built for easy portability as it's ultra-lightweight and compact. The seamless UPS is designed to defend against the attack of sudden blackouts. And up to 430W fast charging speed enables it to reach an 80% charge within 40mins!
BLUETTI EB55 portable power station is designed with incomparable 13 outlets for versatility, allowing it to charge multiple devices at the same time, an ideal solution for essential household power demands.
BLUETTI EB70 compact power station was born from ultimate innovation and stay-of-the-art technologies. It features a 1000W power inverter and a 716Wh LiFePO4 battery pack, enough to power your essentials on the road or during power outages. With a built-in ergonomic handle design, it can be easily lifted and moved with just one hand.
All BLUETTI power stations are equipped with eco-friendly LiFePO4 batteries for safer operation and a longer lifespan. Furthermore, they can be easily combined with solar panels to access free solar energy for a stable and continuous power supply.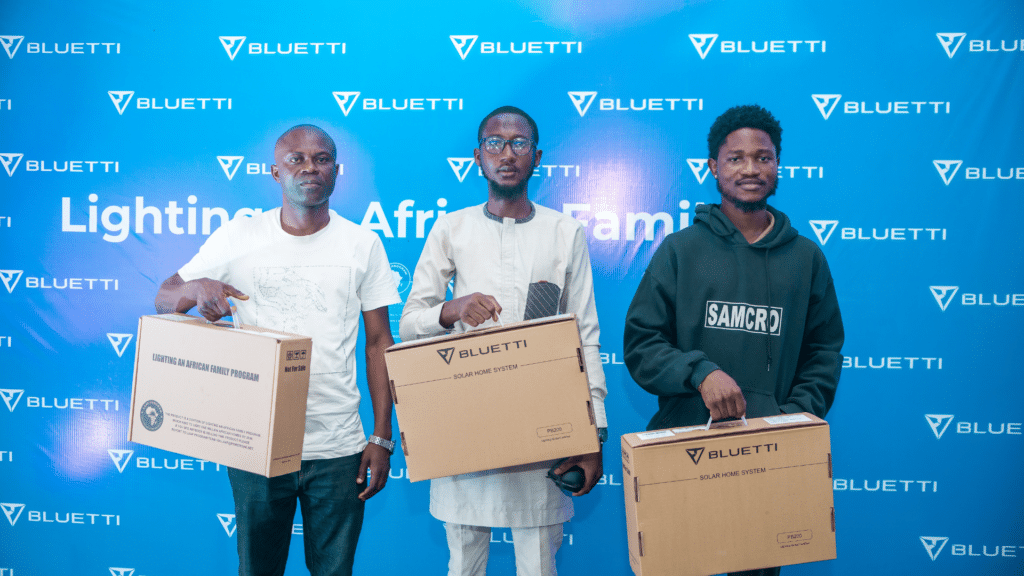 This event has reached complete success and was highly praised by attendees. BLUETTI's initiative to donate E/P home solar systems to local schools received an active response and gained great support from local people since it decreases severe power outages efficiently.
BLUETTI: Meant to Be the Panacea
BLUETTI will consistently focus on the off-grid solar energy market in Africa and carry out LAAF activities to provide local residents with superior and high-efficiency energy storage solutions, helping increase households' and businesses' autonomous power ability and contributing to local sustainable development.
Learn More: https://bit.ly/3MSU22t
or follow BLUETTI on:
Facebook:https://www.facebook.com/bluettitech
IG:https://www.instagram.com/bluetti.africa.official/
Twitter: https://twitter.com/bluetti_africa