Cardano (ADA) and Polygon (MATIC) are seasoned veterans in the crypto world. Both projects have survived several bearish markets, getting stronger as time has gone on. However, their growth potential is limited heading into this bull run.
New projects like HedgeUp (HDUP) stand to gain much more this year. HedgeUp (HDUP) is disrupting the alternative assets sector by opening it to a new, bigger group of people. Investors wanting the best ROI will look to strong up-and-comers, not seasoned veterans.
Cardano (ADA) and Polygon (MATIC) are big dogs in crypto
Cardano (ADA) and Polygon (MATIC) are both proof-of-stake blockchains that have been around the crypto world for many years. They have both weathered good times and bad, and both have bright futures.
Cardano (ADA)
Charles Hoskinson, one of the co-founders of Ethereum, is responsible for the creation of Cardano (ADA) . Early on, Hoskinson saw the limitations of the proof-of-work consensus model. His vision has been to build a better blockchain that is more scalable and friendlier to the environment.
Polygon (MATIC)
Polygon (MATIC), originally called the Matic Network, is a Layer 2 scaling solution on the Ethereum blockchain. It aims to facilitate a variety of DeFi apps (dApps) and faster transactions. MATIC, Polygon's token, has various uses ranging from governance to paying for services on Polygon (MATIC).
Both Cardano (ADA) and Polygon (MATIC) bring utility to Web3 and have survived the volatility of cryptocurrency since 2017. Because of this, each project has its loyal adherents.
HedgeUp (HDUP) is poised to do what those projects did when they were new
Well-established crypto projects with proven track records are great for Web3. However, they don't typically have big percentage gains. And, as the crypto winter fades, that's what savvy investors are looking for.
New and useful are where the real money will be this year. People have watched as cryptocurrency tokens and NFTs have matured over time. Going forward, returns will come from projects that solve real problems.
That's where HedgeUp (HDUP) comes in. It's new, offers utility, and can give investors exposure they couldn't otherwise get.
So, what is HedgeUp (HDUP)?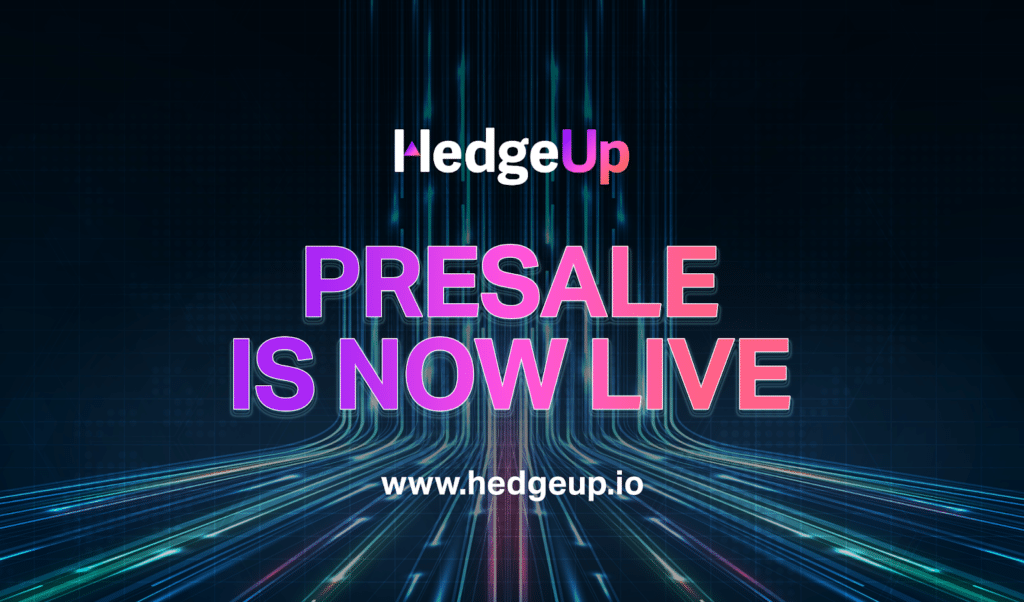 What HedgeUp (HDUP) does
HedgeUp (HDUP) is a unique Web3 project focused on the alternative assets space. For a long time, alternative assets have been a class of investments outside the reach of most investors. They include things like luxury watches, art, and more. Most people can't afford to purchase these things much less speculate on them, but HedgeUp (HDUP) is about to change that.
By creating NFTs backed by these alternative assets, HedgeUp (HDUP) can offer fractional shares of them. So, for as little as $1, investors can get exposure to assets that would normally be unavailable to them.
HedgeUp (HDUP)'s token, HDUP, can be used to purchase the NFTs but has other uses as well. HDUP can also be held as an investment in its own right. It will grant holders access to private masterclasses (among other things), and allow them to participate in the governance of the project.
Cardano (ADA) and Polygon (MATIC) are strong tokens in the world of cryptocurrency. Nobody is challenging that. However, investors looking for big gains this year are searching for fresh blood that can do what Cardano (ADA) and Polygon (MATIC) did when they were new.
HedgeUp (HDUP) is the project that will deliver. It is currently in the second phase of its presale. Savvy investors can get it now for $0.013, but that price won't last long. Each phase (there will be eight) will see the price go up, so the earliest investors stand to gain the most.
Click the links below to find out more about the HedgeUp (HDUP) presale: