Afrihealth, a leading technology solutions provider in Nigeria, introduces Rigour+, a revolutionary medical super app designed to significantly improve emergency healthcare services across Africa, starting with Nigeria.
In densely populated and congested cities like Lagos, with a population of over 21 million, timely access to emergency medical services can be challenging due to traffic and inadequate infrastructure. Rigour+ offers a game-changing solution to save lives and provide essential support in critical situations, especially in urban areas where rapid response is crucial.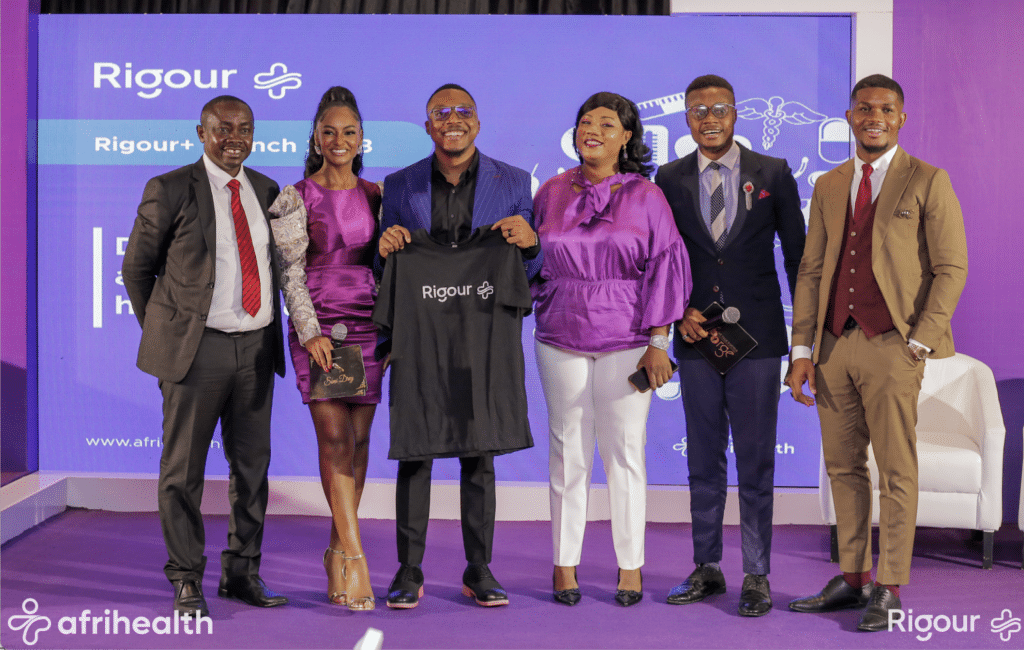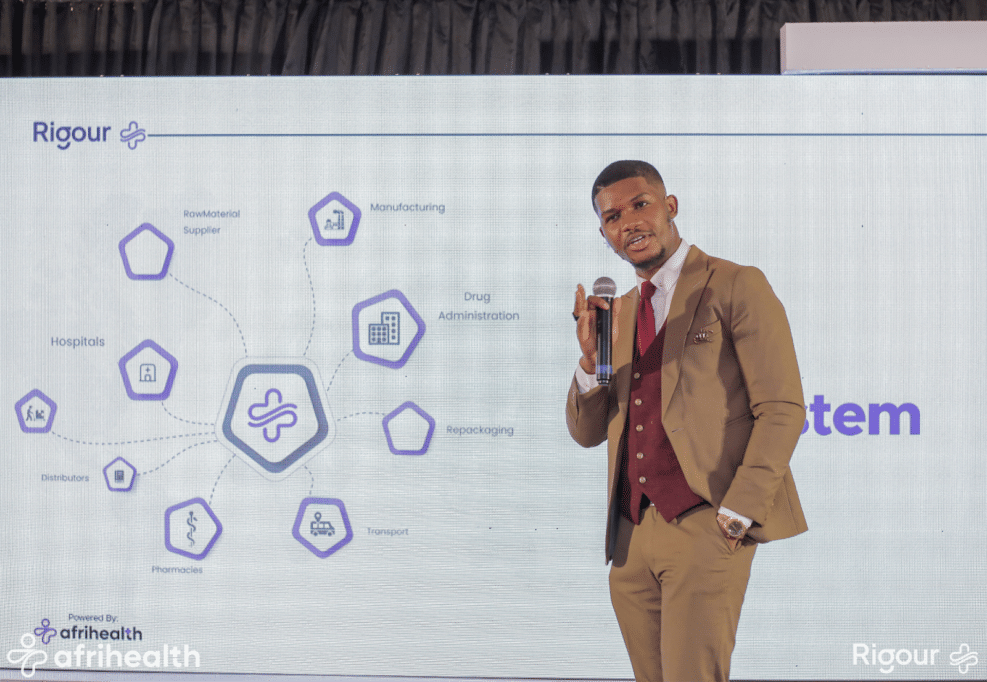 Rigour+ is poised to make a significant difference in emergency healthcare services in Nigeria and across Africa. The World Health Organization (WHO) estimates that 45% of deaths and 36% of disabilities in low- and middle-income countries could be addressed with proper emergency care, emphasizing the potential impact of Rigour+ on the African healthcare landscape.
In cities like Lagos, where traffic congestion can lead to life-threatening delays, the app's swift connection to nearby emergency services and streamlined communication with healthcare providers become even more vital, ensuring rapid response and increased chances of survival in critical situations.
One of the key features of Rigour+ is its ability to connect users with ambulance services during emergencies swiftly. With just a few taps, users can request an ambulance, reducing response times and increasing the chances of survival in emergency situations.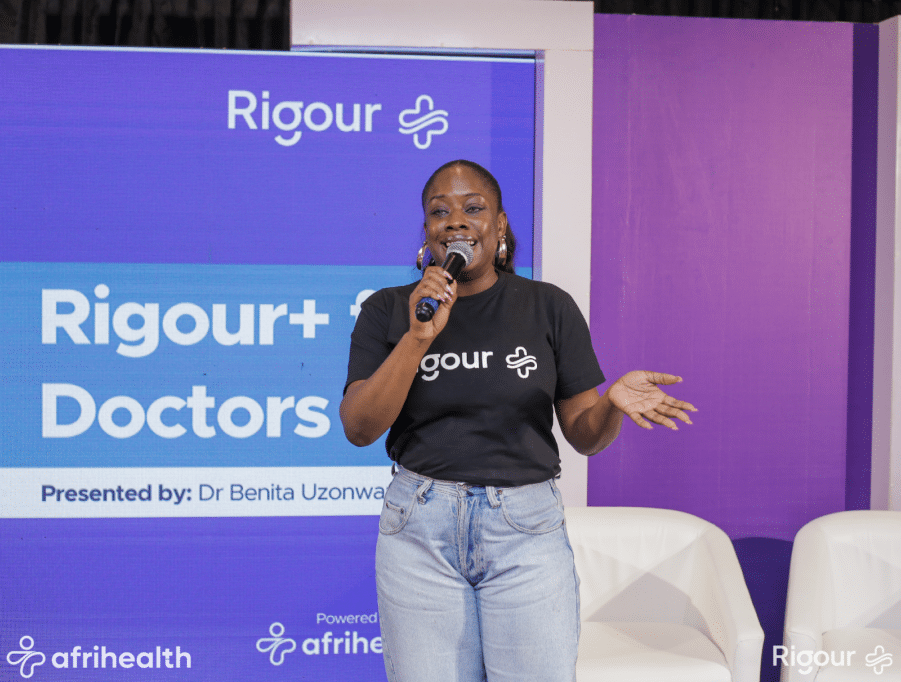 In Nigeria, the lack of efficient ambulance services has been a major contributor to high mortality rates, especially during emergencies. The country's Minister of Health, Dr. Osagie Ehanire, asserts that an efficient emergency medical treatment service could reduce mortality rates by nearly 50%, particularly at night.
Afrihealth CEO, Linda Obi, passionately shares her perspective on the importance of Rigour+ for emergency healthcare services, "As a young mother, I experienced firsthand the struggles and fears of not having access to basic healthcare amenities when my son needed urgent help. The long commute to the nearest hospital was not only time-consuming but also life-threatening. With Rigour+, we are determined to ensure that no parent, individual, or family faces such challenges during emergencies."
She continues, "Rigour+ is a vital tool in addressing the gap in emergency healthcare services by making them more accessible, convenient, and reliable than ever before. Our app connects users with emergency-ready hospitals and facilities, significantly reducing response times and
increasing the chances of survival. We believe Rigour+ has the potential to save countless lives and transform the quality of emergency care in Nigeria and beyond."
The Rigour+ medical super app offers a range of features to improve emergency healthcare services for Nigerians and eventually, the entire African continent. In addition to ambulance services, the app provides:
● Telemedicine: Securely book video consultations with doctors, control video settings during calls, and consent to video recording when necessary.
● Medicine prescription: Obtain prescriptions based on doctor consultations and store medical records electronically for easy access.
● Medication purchase and authentication: Order medications directly through the app, complete payments securely, and receive deliveries at your preferred address. Use the app's cutting-edge scanning feature to verify product integrity, detect counterfeit drugs, and ensure the wholesomeness of the products for consumption.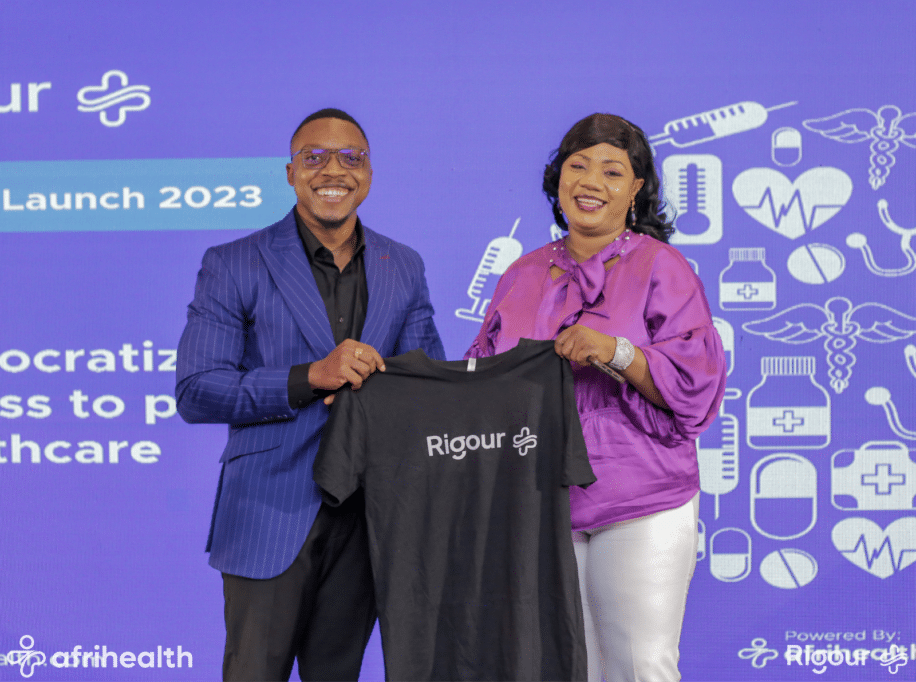 Rigour+ is now available for free download on the App Store and Google Play Store. With Rigour+, Afrihealth aims to revolutionize emergency healthcare services across Nigeria and the broader African continent, ultimately saving lives and improving patient outcomes.
About Afrihealth: Afrihealth is a leading technology solutions provider based in Nigeria, specializing in innovative solutions addressing the most pressing challenges in healthcare. Afrihealth's mission is to improve access to quality healthcare and ensure patient safety through technology-enabled solutions