Have you ever wondered what it would be like to have a magic wand that could make all your dreams come true?  A wand that can create your every desire with every wave? Well, this piece is not about wands but about computers and at the end of this article, you would have come to understand why they say the sword is just as good as its wielder and how this relates to computers.  
Since 2016, Vergio NG has been making silent waves on the Nigerian tech scene, building high powered and sophisticated computers to meet the needs of individuals and businesses. Although building computers is not a new concept in Nigeria, it is not commonplace.  Many people would prefer to walk into the nearest computer store with the purpose of purchasing a device they are familiar with and can easily afford. You may be thinking, who builds a computer when they can just buy one at the closest computer store? Vergio NG does. So what makes Vergio NG different from your regular computer store?
Inspired by his love for gaming and computers, Imonlemen Collins the Founder and CEO of Vergio NG, launched his startup. His goal was to provide gamers like him with sophisticated, high powered computers that have the specifications required for playing games. His brand started out with the focus of selling games and computers to customers but he quickly realized that some of his customers could not play the games they bought on the computers they had and the required computers were very expensive in Nigeria, so he thought of a way to help them. To solve this problem, Collins decided to venture into designing and building custom made computers to meet the unique specifications of his customers.
However, the demands of the market are much bigger than gaming systems alone. Due to the increasing progress made in the fields of science and technology, there is the need for more sophisticated systems to meets the demands of data processing, cybersecurity, software building, and other components and features that make up the dynamic world of technology. While you can write your research paper, watch your favourite movies or create beautiful designs with your regular personal computer, there are some advanced technology that might not work so seamlessly on such computers. Some of these technology include; artificial intelligence, 3D modelling and visualization, virtual reality, data mining, enhanced user authentication, etc.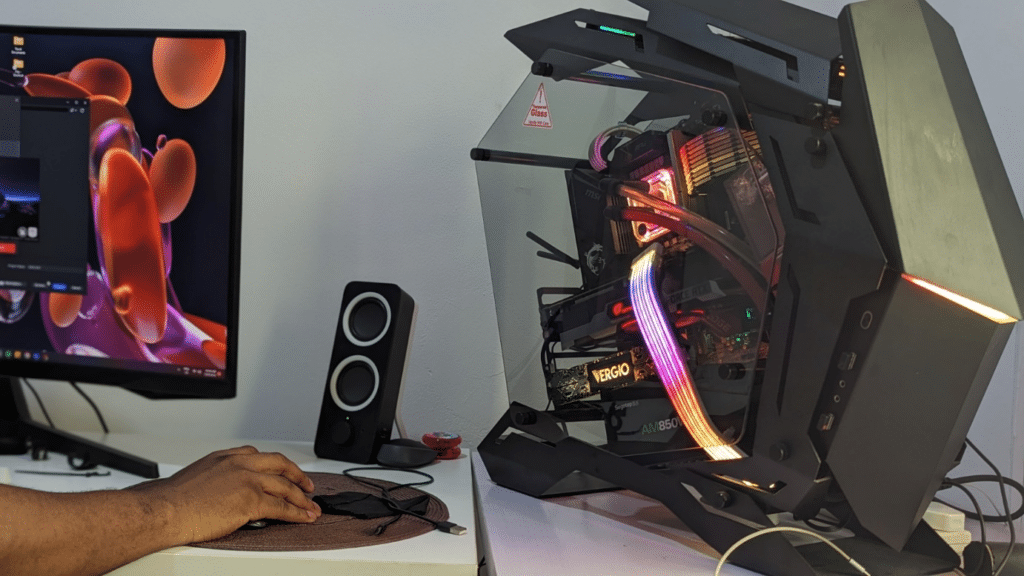 Vergio NG is the first Nigerian brand to build custom-made high-performance systems for users within the Nigerian tech space. They offer their unique product and services to brands and individuals within the tech space, breaking down the barriers between having the right tools to work with and churning out high quality results. They are the first to build a website that has the power to customise systems to meet each client's specific need. They provide their customers with the opportunity to choose the components and features that align with their needs and style and then build a custom designed desktop that is unique to them.
Their clients are mostly gamers, content creators, animators, crypto mining consultants, media houses, amongst others. For these individuals and businesses, the cost of purchasing a computer that has the capacity to perform the tasks they require is high and the probability that whichever one they purchase will meet their exact needs, is very low. Vergio NG understands the depth of the problem that individuals within the Nigerian tech space face and so they initiate conversations with their clients to understand their needs and build computers with the exact specifications that can meet those needs.
Building computers is not all this brand is good at, due to the tech-averse nature of a large percentage of Nigerians, Vergio NG is also committed to creating awareness about and demystifying the gray areas around high powered computers, cryptocurrency and cryptocurrency mining machines. One thing that Vergio NG is doing differently from other similar brands is the long term customer and after-sales service and support they provide to clients. The brand understands the need to provide quality support to their clients in order to ensure a seamless transition from their former systems to their newly built ones. They act as a human manual that guides each client through the transition process until they are fully capable of operating the systems expertly.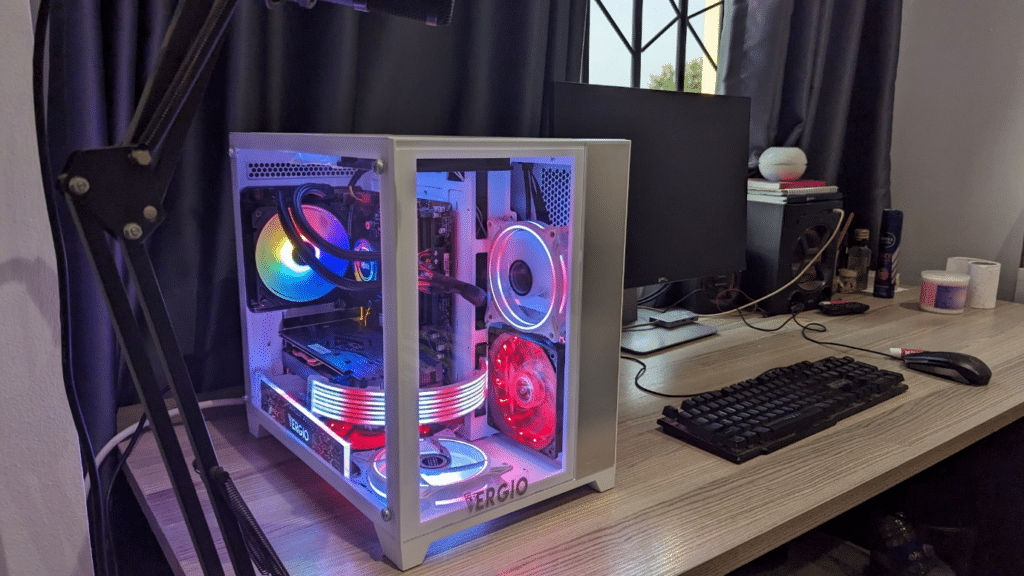 All computers designed and produced by Vergio come with cool features like the latest intel/AMD processors, high speed RAM and storage options, top of the line graphic cards, advanced cooling systems, built in WIFI and bluetooth connectivity and multiple USB ports, all of which are top quality components that are built to last. In the coming years, Vergio NG is set to take the African tech space by storm. As it is they are already poised to be the next alienware brand in Nigeria and Africa at large, competing with the like of Apple, HP, Dell, etc.
Whether you are into manufacturing, media, education and literacy or you work in the medical space, there is a computer that is the perfect fit for you. In a world that is increasingly becoming more reliant on data and technology, Vergio is poised to assist you in meeting the basic requirement for your technological needs. The saying that the sword is just as powerful as its wielder is true, because of what good is a business or brand if they do not have the right tools needed to build and promote their services?