Creators of online courses and knowledge products will now be able to sell their content in many currencies around the globe and receive payments from anywhere in the world. They can now avoid losses from cash crunch due to selling in a single currency.
KreateSell, a pan-African SaaS platform for Africans to globally sell knowledge products and online courses without currency barriers or payment restrictions, today announced that it has launched on the 5th of April, 2023 and is ready for use, starting from Nigeria and Ghana to other parts of Africa.
"80% of people selling their knowledge online have said that they encounter problems with receiving payments from more than half of the world." said Mr Daniel Saviors (Co-founder, KreateSell) "So, we've built KreateSell to solve this problem by providing global payment-collecting options, including Crypto payments, so that currency differences and cross-border payments are no longer barriers."
The importance of being able to sell in diverse currencies worldwide cannot be overemphasised. Do you remember the cash crunch that recently happened in Nigeria? The value of the Naira went downhill and millions of Naira were lost. Many Creators were affected. But this could have been easily avoided if the currency portfolio that the creators were selling in were more diverse.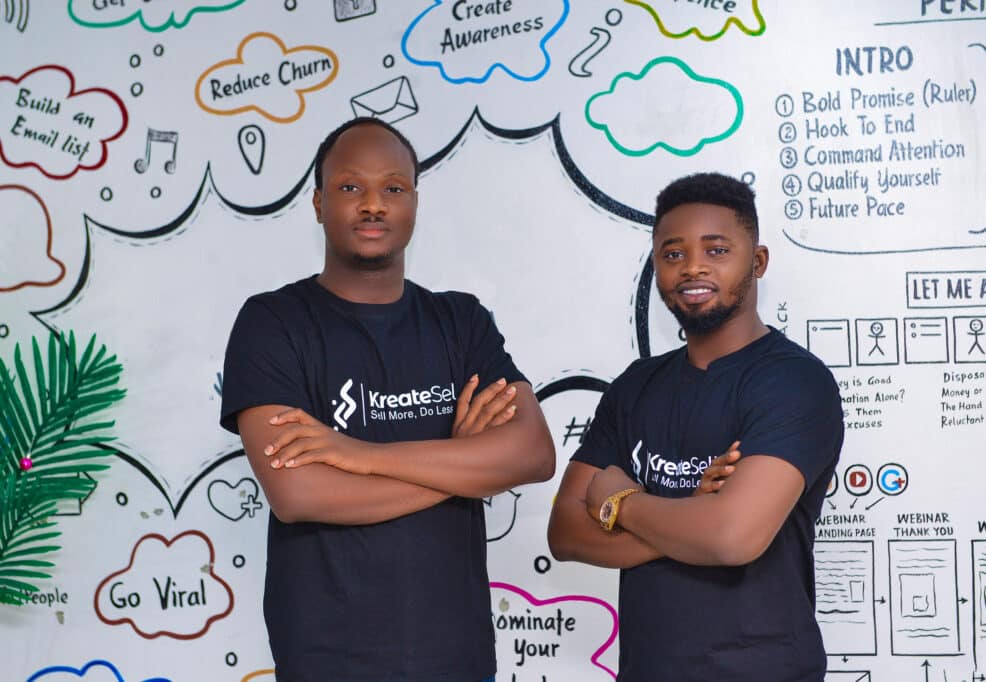 With the newly launched KreateSell platform, African creators can now choose to sell their courses in other currencies. Also, they have the liberty to choose their preferred price for each of the currencies. At least, we know that the possibility of a cash crunch happening at the same time across all currencies is quite slim. Now, Ghanaians and Nigerians can benefit from selling both in their local currencies (Naira and Cedis) and in twenty-one (21) other currencies around the world including the US Dollars, Canadian Dollars, Great Britain pounds, Kenyan Shillings, to mention but a few.
"The KreateSell platform uses personalized WhatsApp messages and emails to help users to follow up on abandoned carts. It also proposes a global army of affiliate marketers to hasten and close the sales of the knowledge products sold on the platform so that no money is left on the table by KreateSell users." according to Mr Victor Oladipo, Co-founder of KreateSell. "Information product and course creators no longer have to spend excess money on engaging influencers to publicise their courses without being able to measure the result. KreateSell Affiliates are mini-influencers who help the creators sell by bringing in actual buyers and they are in turn paid for the result."
KreateSell is indeed a breath of fresh air for creators in Africa and around the globe to create digital products and courses online for FREE using an easy-to-use and intuitive user interface. Africans can accept payments from anywhere in the world using its seamless checkout. They can also receive payments from their buyers in stable cryptocurrencies, track visits to their store, visualize gross sales, revenue, and profits without using a line of code, powered by KreateSell's comprehensive dashboard analytics. KreateSell takes care of the records for its users by documenting every transaction for them so that they can focus on creating value and making money.
For more information, visit www.kreatesell.com