Infinix officially launches the HOT 30 series, which includes the HOT 30, HOT 30 Play and HOT 30i models. The HOT 30 series has undergone significant upgrades to its processor, screen, fast charging, and video features.
In collaboration with Free Fire, one of the most downloaded mobile games worldwide, Infinix has customized the series for an immersive gaming experience, enhancing both software and hardware dimensions.
These upgrades make it a leading gaming phone with superior screen quality, powerful performance, and the fastest charging capabilities in its class.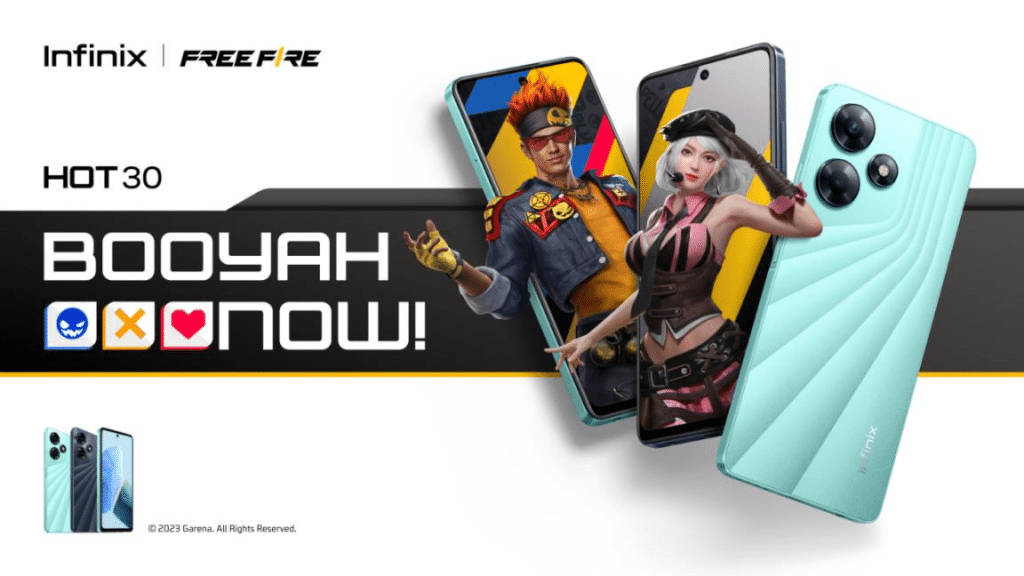 "At Infinix, we are dedicated to incorporating innovative technologies into our mobile phone development. With the HOT 30 series, we've equipped these devices with powerful gaming processors, ample memory, lightning-fast charging capabilities, and the most vivid high-definition screens available in their class. We believe these features take the mobile gaming experience to new heights. Moreover, the HOT 30 series is competitively priced, which we believe will impress every young user seeking high-quality mobile devices.
FAST
The HOT 30 Play is equipped MediaTek Helio G37 gaming chip. The octa-core architecture is designed with powerful Arm Cortex-A53 CPUs that run up to 2.3GHz to help make every millisecond count in gaming and multi-task processing.
In terms of software features, the HOT 30 Play integrates the Dar-Link 2.0 gaming engine, which provides intelligent sensing of load scenarios and stage-specific matching of cooling strategies. The Dar-Link gaming assistant engine delivers a truly immersive gaming experience.
With 16GB Mega Ram, the Infinix RAM extension technology doubles the original 8GB RAM to an amazing 16GB. Booting faster and allowing more apps to run at the same time.
The HOT 30 also supports Link-Booming network optimization technology for multi-network concurrency, with WiFi and data working together to keep players connected during critical moments. The combination of WiFi and data channels increases the speed of data transmission on weak networks, allowing users to watch videos and play games without experiencing lagging connections
FUN
Unmatched in its class, the large 6000mAh battery king of the HOT 30 Play beats the competition. Featuring newly upgraded 18W fast charge technology, the battery is made even more durable and you can play throughout the day and into the night.
The exclusive Power Marathon technology keeps your worries away.With Ultra Power Saving Mode battery power as low as 5% supports incredible all-day standby time or up to 2 hours of calling.
Experience ultra-bright gaming in style
90Hz high refresh rate, 1080P high resolution and 6.78 inch bright and large cinema quality display makes the HOT 30 Play ideal for the pursuit of game and video graphics performance. It features 91% Screen-to-body Ratio, 500nit Peak Brightness and 85% NTSC Cinemic-level Rich Color.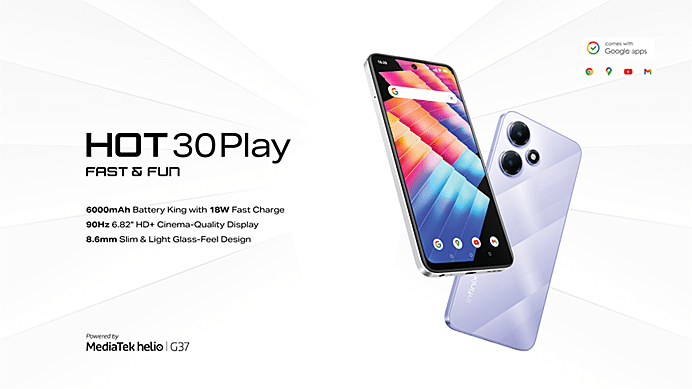 Crystal clear optics
The HOT 30 is equipped with a 16-megapixel crystal clear camera lens and a new background algorithm which allows you to record your golden moment. The portrait mode with AI bokeh makes human portraits even easier.
The HOT 30 Play is slim and light with a dynamic beam glass-feel design with light and shadow texture to give the unprecedented feel of speed and passion
With its competitive price and exceptional gaming experience, the HOT 30 series is expected to make its mark on smartphone gaming in 2023. Infinix is committed to providing fast and comfortable experiences through affordable top-of-the-line game phones, accessible to today's youth.
The HOT 30 Play is available at authorized Infinix retail outlets across Nigeria at a starting price of N93,000.
For more details about the HOT 30 series please visit: http://www.infinixmobility.com/ and follow @infinixnigeria on social media.